Windows 11/10 includes accessibility options and programs that make it easier to see, hear, and use your computer. This article will tell you how to make your Windows 11/10/8/7 blinking cursor thicker so that it is easier to see it.
Make cursor thicker in Windows 10
To change the thickness of the cursor in Windows 10, open Settings > Ease of Access.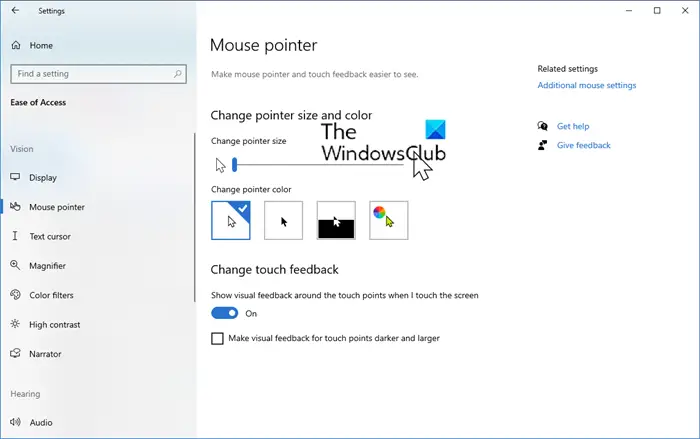 Select the Mouse pointer section.
Use the Slider to change the cursor & pointer thickness or size.Move to the Test cursor section.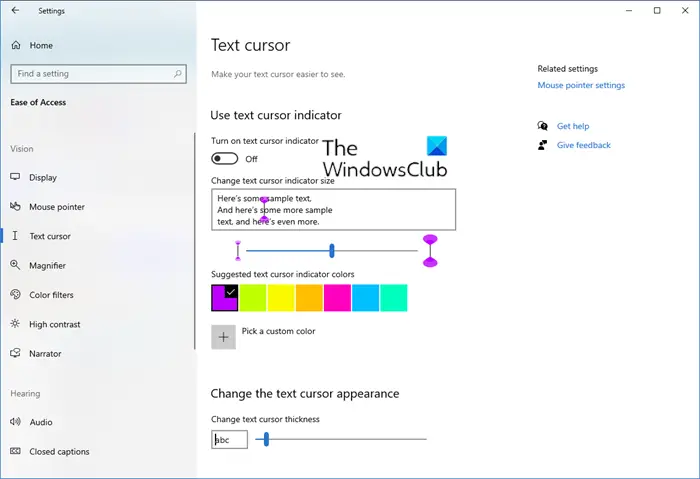 Here you can use the text cursor indicator, change the colors as well as the cursor appearance.
To change the thickness of the cursor in Windows 8, open the Charms Bar > Settings > PC Settings. Click on Ease of Access.
Under Cursor thickness, from the drop-down menu, change the figure '1' to any greater number you are comfortable with. You will be able to preview the cursor thickness there itself.
Make cursor blink faster in Windows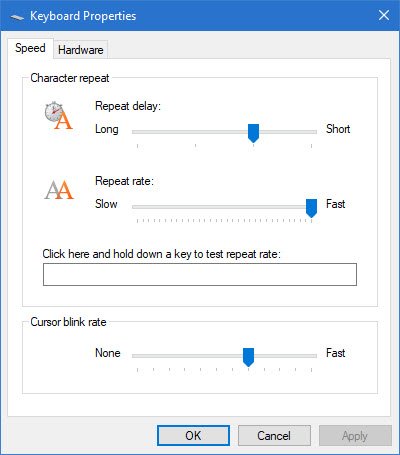 If you wish to make the cursor blink faster or change its Repeat Rate or Delay, you can do so by opening Control Panel > Keyboard Properties. You will find the settings under the Speed tab.
Change the settings according to your needs and click Apply/OK. That is all you need to do.
It will now make the cursor easier to find, and this could be quite useful. Some of you may also want to turn on High Contrast themes – especially if you face some disabilities.
Want to check out some of these links too?