What comes to your mind when you hear the words Search Engine? For me, it's the experience that motivates me to put my faith in a product over anything else.
We are living in an era where search engines are painstakingly faster when offering the most relevant piece of information with utmost precision — but at what cost? Ever wondered how Google knows so much about you? For example, your favorite Football team, celebrity, or a restaurant. How does Google know so much about your personal favorites so that it can bombard you with updates while your favorite team is facing its opponents at the same time? It's pretty simple: Your search activities on Google are not as private as you might like to think.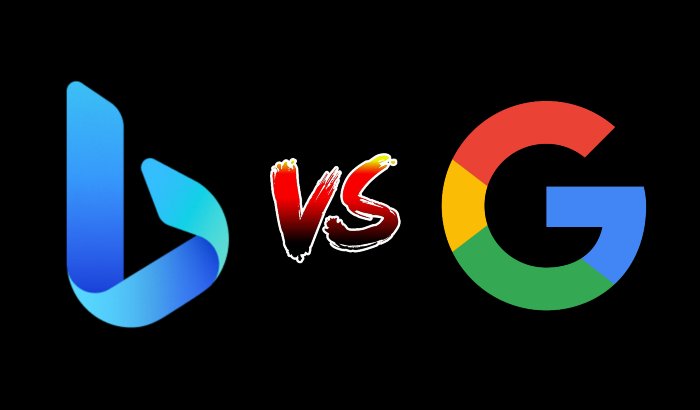 Microsoft Bing vs Google Search – Privacy
Google tracks all the activities you perform so that it can deliver ads to you that are more relevant to your interests and preferences. Hence, for Google, tracking your activities is far more important because they determine the relevancy of ads shown to you. Security and privacy are the two main areas where Microsoft Bing significantly overpowers Google. In this article, we will discuss how Bing is more private and secure than Google.
We are splitting our Bing vs Google privacy debate into two segments. First, we will discuss what privacy means to Microsoft Bing as far as non-enterprise users are concerned. Secondly, we will also discuss some of the enterprise features that make Microsoft Bing more secure and private than Google. First up, Google collecting data on its users reveals a lot about your interests and preferences. The data is then shared across different Google apps and services. The only advantage that Microsoft Bing has over Google is that the former doesn't have such a vast range of apps and services as the latter.
Bing as a Google alternative
If the extent to which Google's location tracking has spread its wings across the Android ecosystem concerns you and you are still not ready to let go of some of the standard search engine features, Microsoft Bing is the safest option! Then there's Google Analytics, a powerful management tool used by millions of websites around the world. It allows users to track the trending keywords in Search leading to websites. And given Google Analytics' ability to track personal data on users, you have all the more reasons to be careful about Google Search.
In contrast, neither Microsoft nor Bing has such deep integrations between services that track uses' search activities. For privacy reasons alone, web infrastructure company Cloudflare also provides users with its private alternative to Google Analytics. Some of the enterprise search features give Bing an edge over Google. For instance, Microsoft Search uses HTTPS to securely handle search requests over Bing. This way, the connection between users and Bing is end-to-end encrypted for enhanced security.
Read: HTTPS vs HTTP.
Limited, secure access to Microsoft Search in Bing
Microsoft authenticates the connection between Microsoft Search and Bing. Search users will find sign-in options in the Bing header. They can either sign in to an enterprise account (work and school). In case users fail at authentication or Bing fails to determine the eligibility of search participants, users will be automatically redirected to their organization's sign-in page after navigating to the Explore Microsoft Search page. That said, access to Microsoft Search capabilities are limited to users with work or school account, which also authenticates secure access to Office 365 services such as SharePoint or Outlook.
Read: Google vs Bing.
Single sign-on
Microsoft Search in Bing uses a single sign-on method for secure access to the service, without compromising the convenience. For instance, in the event that a user is already authenticated with their enterprise account in another Office 365 service including Outlook or SharePoint, they will be taken directly into that account while using Bing in the same browser. Similarly, the same logic applies when users sign out of their work or school account. They will also be automatically signed out from all other Microsoft Office services in the same browser including Microsoft Search in Bing.
Microsoft doesn't share enterprise data with Bing
Bing downloads the necessary client libraries to the browser to enable Microsoft Search results. When users enter their queries to Bing, the in-browser code calls the Office 365 cloud to get work results. Microsoft Search uses a dedicated API to prevent Bing from accessing work results and work data for maximum privacy. This is exactly why the user authentication is given utmost importance.
Read: Areas where where Microsoft Bing Search outperforms Google.
Microsoft Search + Bing for additional privacy
Microsoft Search in Bing triggers two search requests: Organization's internal resources and public results from the Bing web search. Microsoft Search has also implemented a set of trust measures that determine how the public results from Bing should be handled. It further strengthens the work data privacy and security.
Privacy and security features of Microsoft Search in Bing
All Bing search logs are disassociated from your workplace identity.
For added privacy, Bing ensures that the search query compiles with the Search and artificial intelligence section of the Privacy Statement.
Queries that do not meet the set of restrictions will be stored separately from public traffic.
Bing doesn't provide users with targeted ads based on their workplace identity.
Unlike Google, Bing is far too less connected to a vast data collection infrastructure. To be fair, Bing may not be the only Google alternative, but it's clearly the most logical, reliable, and full-featured Google alternative out there.
Read next: Top Private Search Engines you should use if Privacy matters to you.