If your Microsoft Office Word documents are not printing correctly or properly, here are some solutions you can try to fix the problem. The problem could be a driver issue, font problem, the Word document itself, or even a general PC issue. However, before we go ahead, we suggest you go to System > Troubleshoot > Other Troubleshooters. Click the Printer Troubleshooter option, and then click on the Run button. Then try to print and see if it works. If it doesn't, go ahead with the advanced troubleshooting.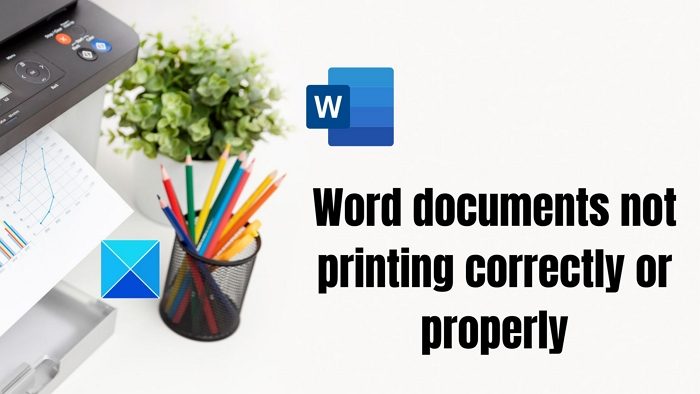 Word documents not printing correctly or properly
Follow these suggestions if the Microsoft Office Word documents are not printing correctly or properly:
Test printing of other documents
Test in WordPad
Test printing from other programs
Repair Office
Test for problems in Windows
Test printing with different printer drivers
You will need an administrator account to get this done.
1] Test printing of other documents
If your documents or graphics contain damaged fonts, this can cause printing problems in Microsoft Word. Before reinstalling your drivers or software, try testing Word's printing ability. You can achieve this by testing in a new word document.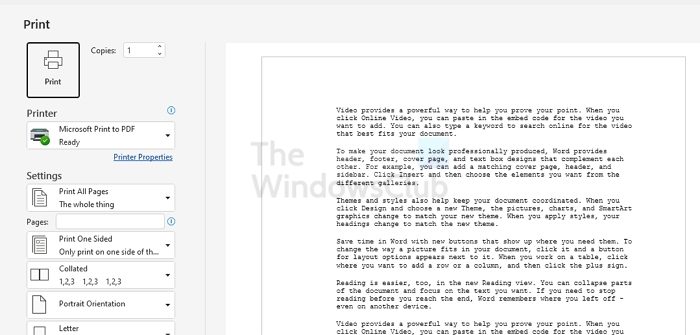 Open Word, and then click the new blank document template.
To insert ten paragraphs of sample text on the document's first line, type =rand(10) and press Enter.
Turn on the Printer, and use Ctrl + P to check if the document prints.
If the document prints, then you need to try with different objects that Word supports. The list includes

Clip art, a table
Drawing object
Fonts
Online Photos and so on.

Try to print again and check if this works.
These tests determine whether Microsoft Word can print documents correctly. They may also reveal issues with specific fonts or graphics not printing correctly.
If you are not receiving any errors when trying to print a document, but the document will not print, the document may be damaged. Even if you can print the same document on another computer, this may be due to file damage that is not apparent on all computers. In this case, check out how you can fix the damaged Word documents.
Additionally, if the printer works when you change the font, you must remove it from the PC and reinstall it to check. If it doesn't, choose a different font.
If none of these works, check out the second method.
2] Test in WordPad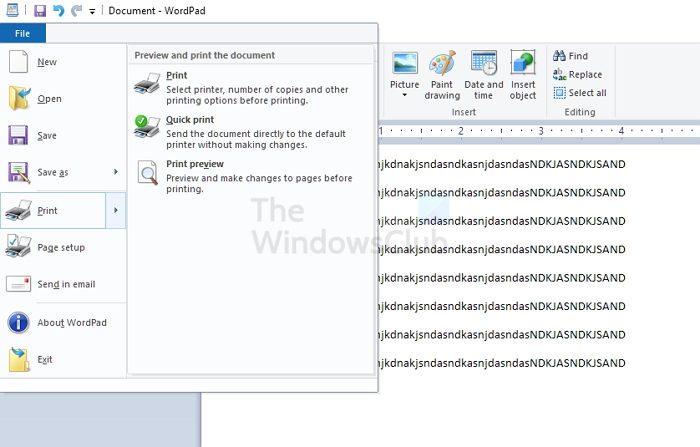 Click on the Start button.
In the Search box, type Wordpad.
In the list of programs, click on WordPad.
In the WordPad document, type some random words
On the File menu, click Print.
In the Print dialog box, click OK or Print.
If this is the first time you use WordPad, you may be prompted to select the printer. Done that, you can also add images and other supported objects to check if the print works.
If this doesn't work, we need to check if the print is working from another program.
3] Test printing from other programs
After you finish creating the document in WordPad, you can test the print functions in your web browser or another Office program. You can also try to print a test page for your printer. To print a text page, follow these steps: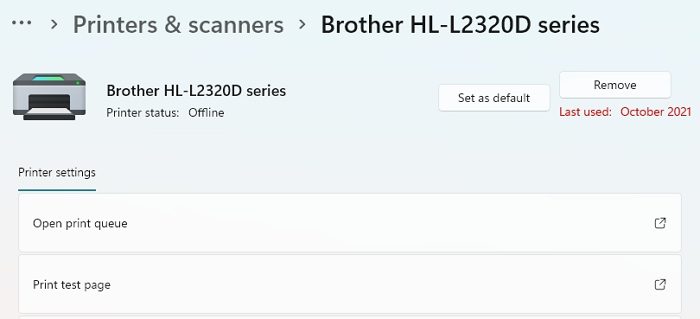 Open Windows Settings using Win + I
Navigate to Bluetooth and devices > Printers and Scanners
Select your printer to expand the option
Click on select Print Test Page.
If this doesn't work, then the issue is with the printer. You must reinstall the printer driver and check if the issue is resolved. However, if this solution works, you can print from anywhere except Microsoft Word. Check out the following suggestion to fix the issue.
4] Repair Office
If the printing problem continues, follow these steps to run the repair program and reinstall any missing or damaged program files.
Exit all Office programs.
Open Windows Settings, navigate to Apps > Apps & features list,
Locate, and select the Office and then click on the three-dot menu and click on Advanced Options
Scroll, look for the Repair button, click on it, and let the wizard complete the process.
Once done, open Word again and check if you can print.
5] Test for problems in Windows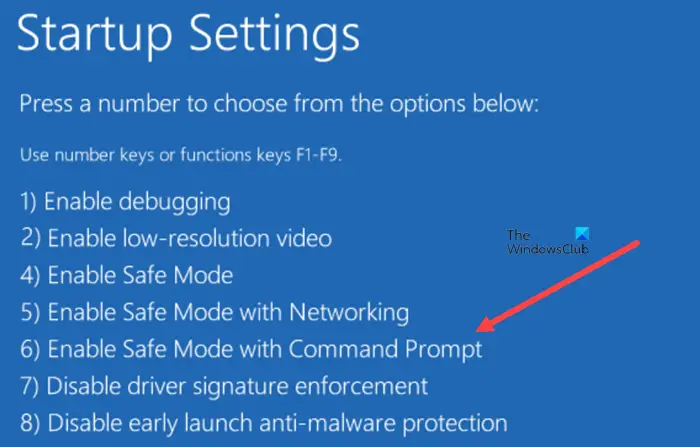 To troubleshoot potential issues with your device drivers or memory-resident programs, you can start Windows in safe mode and test printing to a file in Word. To start Windows in safe mode, follow the steps below.
Remove all USB devices from your computer, and then restart your computer.
Restart your PC, and press the F8 keys as the computer boots.
Keep it pressed unless you see the  Advanced Boot Options screen
You can then navigate to Safe Mode by going to Troubleshoot
Log on to your PC, and try printing from Word again.
If you don't experience the Word printing problem when you start Windows in safe mode, you can use the same steps to troubleshoot after you do a clean start. It will help you determine the source of the problem.
6]  Test printing with different printer drivers
To determine whether the printer driver is the cause of the problem, you can test different drivers. You can start by updating the printer driver, and if that doesn't work, you need to use the generic, text-only printer driver to test printing from Word. To do this, follow these steps:
Open Power Menu using Win + X
Click on Device Manager
Expand the Printers section, and select the printer
Right-click and click on Update driver > Browser for drivers on your computer
Then click on Let me pick from the list of available drivers on my computer
Uncheck Show Compatible Hardware
Click on Generic and then select Generic / Text only
Click next to apply the changes, and then try to print.
If you see an error message when you try to print a file that only contains text but not when you use the generic, text-only printer driver, your printer driver may be damaged. In this case, contact the manufacturer to help remove the printer driver and install an updated version.
Why is my Microsoft Word not opening?
When Word's document cannot be opened, it may be because of corrupted documents or mistakes like using a picture as a document's icon. Other reasons include using Word with other programs and add-ons.
Where are unsaved Word documents stored?
These Word files can be found via File > Open and click the Recover Unsaved Documents button at the bottom of the Recent File List.