Microsoft releases updates to continuously improve their latest Windows 10 operating system, but many people often face different errors while trying to download or install them. Once such error message received is:
There were some problems installing updates, but we'll try again later. If you keep seeing this and want to search the web or contact support for information, this may help: (0x8024402f)
If you receive this error code, then this post will help you fix the issue.
Windows Update Error code 0x8024402f

I recently received this error message. Well, if you receive this error when downloading Windows Update here are a few things you could try.
1] Reboot by PC and used a different connection. For instance, you are using a cabled connection, use WiFi and see.
2] Microsoft allows users to get Updates for other Microsoft products along with Windows Updates. You need to disable Microsoft product updates from the Settings panel and see if that works for you.
To do this, open Windows Settings Panel (press Win+I) > Update & security > Update settings> Advanced options. If the Give me updates for other Microsoft products when I update Windows option is checked, you need to uncheck this box.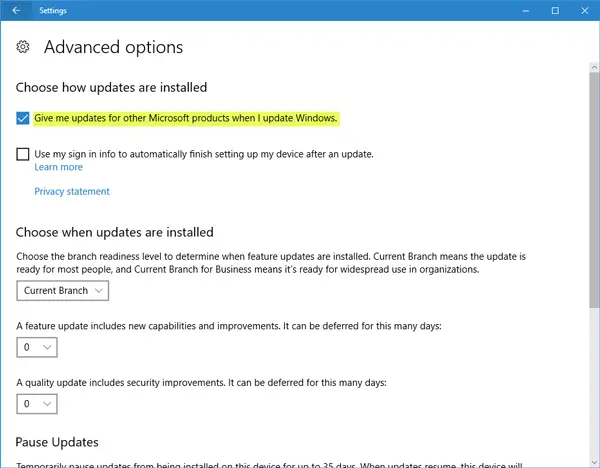 Now try to update your Windows 10 machine. Did this help? If not, reverse the change you made.
3] Flush the SoftwareDistribution folder and see if that works for you.
4] Run Windows Update Troubleshooter. Windows 10 now allows you to run the troubleshooter from Troubleshoot page in Settings. Open Settings panel > Update & security > Troubleshoot. Here you should see an option called Windows Update. Click on that button and select Run the troubleshooter option.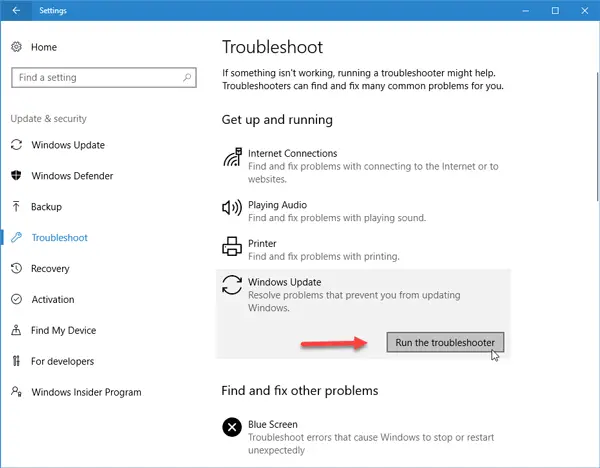 Hope something here helps you.
PS: Windows Update error 0x8024401f is another similar instance of this error.
If you need more suggestions, perhaps these post will help you: