Microsoft has released a new Update for Windows 7 SP1, which adds a new option to the built-in Disk Cleanup tool and allows users to clean up and delete outdated Windows Updates.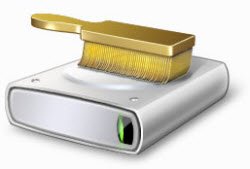 Add Windows Update Cleanup to Disk Cleanup in Windows 7
To get this update, you can download it from the links mentioned at the end of this post or you can install it via your Windows Update. After you install this update, you will see a new Windows Update Cleanup option in the Disk Cleanup tool to delete Windows Updates that you no longer need.
The Windows Update Cleanup option is available only when the Disk Cleanup wizard detects Windows updates that you do not need on the computer.
To enable you to roll back to previous updates, updates are stored in the WinSxS folder even after they are superseded by later updates. Therefore, after you run the Disk Cleanup tool, you may be unable to roll back to a superseded update. If you want to roll back to a superseded update that the Disk Cleanup tool deletes, you can manually install the update.
Once you have installed this update, type cleanmgr in Start Search and hit Enter to open the Disk Cleanup tool. Opt to Clean up system files too. You will then be offered the Windows Update Cleanup option, if it detects Windows updates that you no longer need.

Using this option will delete all your outdated Windows Updates, thereby helping you reclaim more disk space.
You may be required to restart the computer to finish the cleanup process. For details, visit KB2852386.
This feature in already built into Windows 10, Windows 8.1 and Windows 8.
Learn how to add the Disk Clean up wizard add-on for WinSxS in Windows Server 2008 R2.