In Windows 11/10/8/7 Device Manager, if you see an error message Windows cannot initialize the device driver for this hardware (Code 37), and your hardware is not working correctly, the following solution may help you fix the problem. This error message is visible in the General tab that appears in the popup window of the Driver's Properties.
Device Driver Error Code 37 indicates that this happens because the driver returned a failure when it executed the DriverEntry routine.
Windows cannot initialize the device driver for this hardware (Code 37)
To resolve this Device Manager Error Code, you should reinstall the device driver manually.
1] Reinstall the driver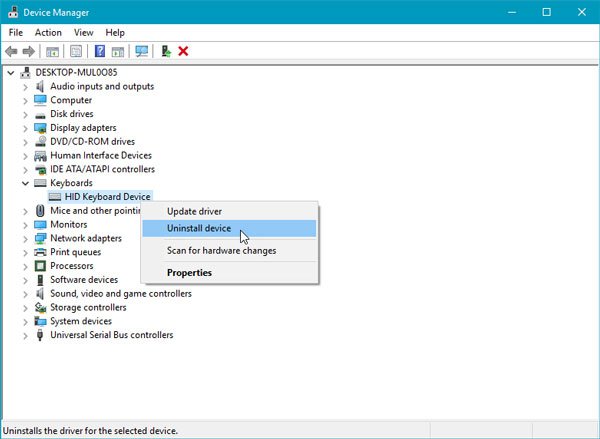 To perform this operation, open Device Manager. Next, identify the device driver that is creating issues. Select Uninstall device option.
Unplug the device.
Restart your computer.
Plug in the device. Now assuming that your device is connected to your computer, once again open Devices Manager, click on Action button and select Scan for hardware changes button.
This should help.
The other option is to uninstall the driver, then go to the manufacturer's website and download the latest driver for the hardware, and install it.
2] Run Hardware Troubleshooter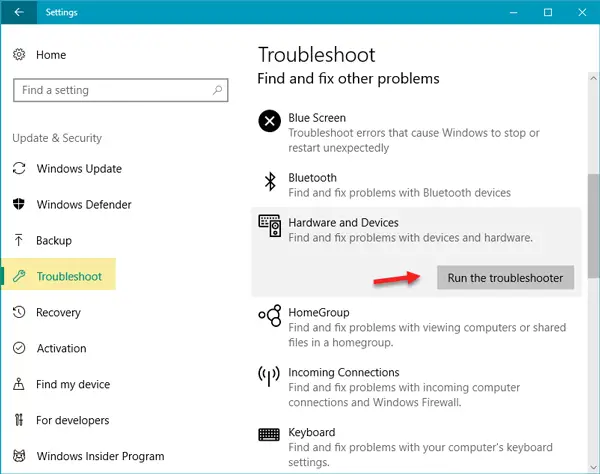 If this does not help, maybe you need to run the Hardware Troubleshooter. You will have to run the Troubleshooter using the command line. To invoke the troubleshooter, all you need do is to launch the command prompt, then type or copy and paste the command below and hit Enter.
msdt.exe -id DeviceDiagnostic
Following that, you need to follow the screen option to get it working. If your keyboard or printer is not working, you can run the Keyboard Troubleshooter or the Printer Troubleshooter as well.
Related read: This device is not present, is not working properly, Code 24.