The Windows Update Assistant is an essential module for downloading Windows upgrades or updates from the Microsoft website. It has two primary jobs – first, it checks for system compatibility issues, and the second job is to download and install the latest version of Windows. But in some instances, you might encounter problems. As a result, your Windows will no longer look for updates or install them on your computer. This post will share what you can do when the Windows 11 Installation Assistant or Windows 10 Update Assistant is not working. The problems include being stuck at 99%, assistant crashing suddenly, restarting automatically, and so on.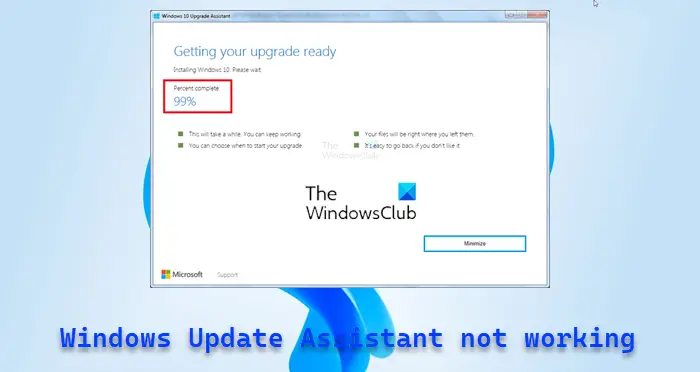 Fix Windows Update Assistant not working
Follow these suggestions to resolve the issue where the Windows 11 Installation Assistant or Windows 10 Update Assistant is not working on your Windows 11/10 PC.
Restart the PC and Run it again
Run Windows Update Troubleshooting
Clear Software Distribution Folder
Run Network Troubleshooter
Temporarily Disable Security Software
Make sure you are using an administrator account to execute these suggestions.
1] Restart the PC and Run it again
Windows not getting updated can be a temporary issue, and a restart should fix it most of the time. So before we get into any complicated fixes, go ahead and give your computer a restart and then try to run the Windows update manually and see if it's working. If not, move to the below fixes.
Read: Windows 11 Installation Assistant is slow
2] Run Windows Update Troubleshooting
Windows Troubleshooting is built into Windows and helps fix many problems that would need a lot of manual effort. We strongly suggest running these to specific issues. That said, even if it doesn't work, it can give you any hints why the error is causing it if not helping you with a fix.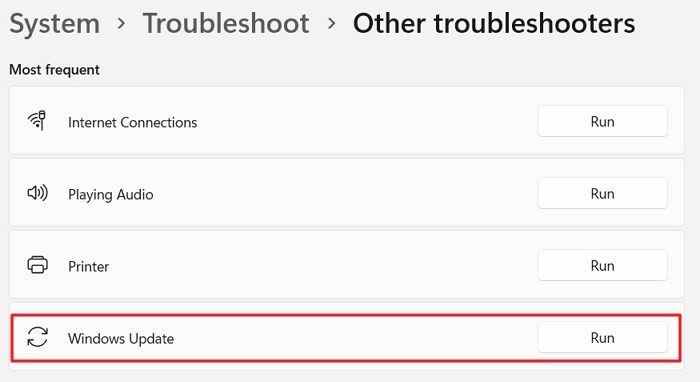 The tool can help you diagnose common Windows update issues, and to run it, follow the below steps:
Go to Windows Settings.
System > Troubleshoot > Other troubleshooters.
Click on the Run button next to Windows Update.
Not let Windows run its troubleshooting function and see if it helps you with a fix or any hint to look further.
Related: Fix Error 0x80072efe on Windows Update Assistant
3] Clear Software Distribution Folder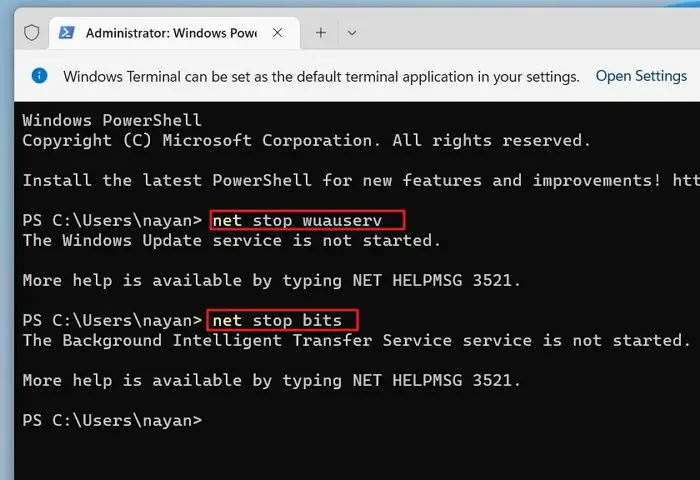 When Windows or Windows Update Assistant downloads essential files, they are stored in the Software Distribution folder. Multiple failures or improper downloads can lead to corrupt Windows updates; hence, the Windows update assistant may fail.
So by clearing it, you will force Windows to recreate the folder and possibly fix the issue on the go. To clear the folder, follow these steps:
Right-click on the Start menu and select Windows Terminal (Admin).
In Windows Terminal, first type this command and press enter to stop Windows Update Service
net stop wuauserv
Next, run the following command to disable all the Background Intelligent Transfer services:
net stop bits
Now press Windows Key + R to launch Run.
In Run, copy and paste this path and press enter:
 C:\Windows\SoftwareDistribution
Over here, select all the files using CTRL + A and delete the files.
Once done, come back to Windows Terminal and now run these two commands one by one to enable the modules that we have disabled in 2 and 3:
net start wuauserv

net start bits
Finally, reboot your computer and rerun the upgrade assistant to check if the issue is now sorted.
Read: Windows 11 Installation Assistant not opening
4] Run Network Troubleshooter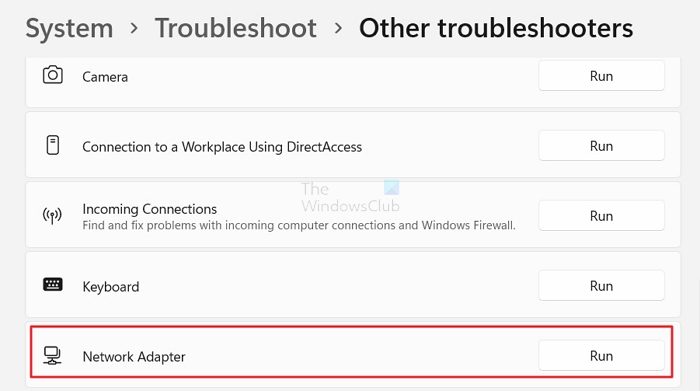 There might be an issue with your network. In such a case, you can try the network troubleshooter to see if there is any issue. For this, follow the below steps:
Go to Windows Settings.
System > Troubleshoot > Other troubleshooters.
Click on the Run button next to Network Adapter.
Let Windows run a search and see if it helps you with a fix.
Once done, rerun the assistant, check if it can download all the files, and complete the process.
Related: Windows Update Assistant error 0x80072f76
5] Temporarily Disable Security Software
There could be an issue with your security software too. If you are using any antivirus or other security software, you can disable it and check if the Windows update assistant is working. If it's working fine, you can keep it turned off until the download is complete. Ensure you do not do anything else during the download process.
What can you do if nothing else works?
If, in the end, nothing works out for you, then you can consider using Windows Media Creation Tool. The tool helps you with two things. First, it upgrades your Windows. Secondly, it lets you create a bootable flash drive to reinstall Windows.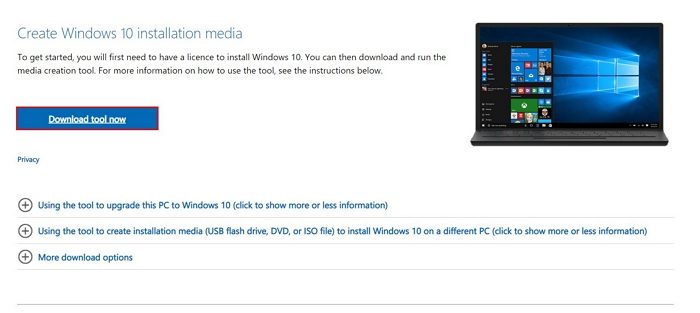 However, to fix the Windows update assistant not working, we need to upgrade our PC to the latest build. And here is how you can do so:
First, download Windows Media Creation Tool from Microsoft Website
Once downloaded, run the tool and wait for a few seconds.
Next, Accept the license agreement to continue.
Now select, Upgrade this PC now and click on Next.
Next, it will start downloading Windows files. So make sure you have an active internet connection.
Once downloaded, you will have an option to keep all your personal files. So select that, and it will install a new version of Windows on your computer.
Now go ahead and try these fixes yourself and see if they work for you. Also, for additional help, you can comment below.
Read: Windows Update Assistant is stuck at 99%
Is Microsoft Windows Update Assistant built into Windows?
No. In Windows, you can go to Windows Update and check for any new download available for Windows. Windows Update Assistant is a separate tool that usually appears in Windows during a major release.
Can I reinstall Windows Update?
It can be reinstalled if you have removed any existing Windows update from your PC. All you need to do is check for Windows Update again, and the removed update will be visible in the list.
How do I fix a corrupted Windows update?
Apart from running the Windows Update troubleshooter, you also need to clear the Windows Update Software Distribution folder. You can also restore your PC to an earlier date, i.e., before the update was installed. Once done, you can download the update again.