If after updating Windows 11/10, and at log in, you're prompted for a PIN that you clearly never did set up on your device, you can try the solutions provided in this post to resolve this seemingly bizarre issue.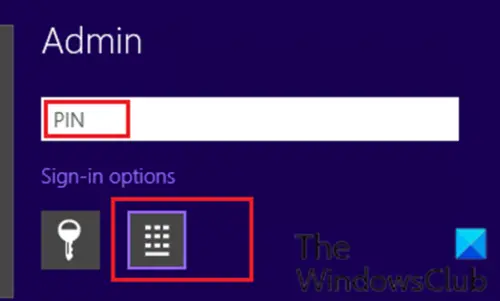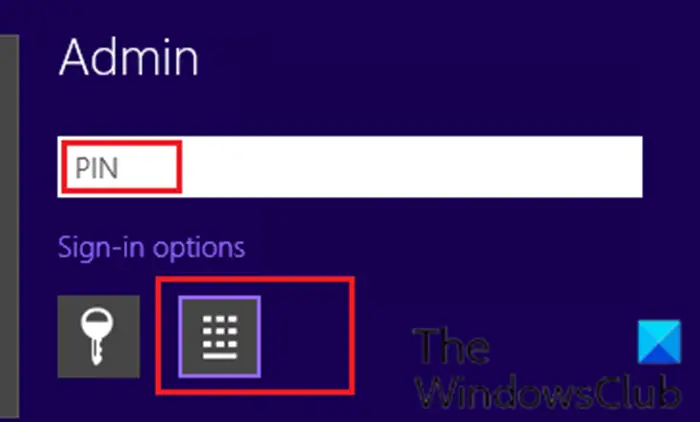 Windows asks for PIN instead of password on Sign-in screen
If you're faced with this issue, you can try our recommended solutions below in no particular order and see if that helps to resolve the issue.
Add and then remove the PIN
Uninstall the Windows Update
Perform System Restore
Reset Windows 11/10
Let's take a look at the description of the process involved concerning each of the listed solutions.
Before you try the solutions below, if you are presented with the PIN login prompt as shown in the lead-in image above, you can click other Sign-in options (the Key icon) and see if you can input your password and login successfully. You may also try to add and then remove the PIN. If that helps, good else proceed with the solutions below.
1] Uninstall the Windows Update
Uninstalling updates is usually not recommended. But in cases like this, you might have to uninstall the 'buggy' update on your Windows 10 device.
If after uninstalling the update but the issue isn't resolved, try the next solution.
2] Perform System Restore
As you're unable to log into your Windows device and get to the desktop, you can perform the System Restore method when you can't boot to the desktop.
This System Restore operation reverts your system back to an earlier state before the update installation that is causing issues at the moment.
After that, you may Hide that update or Pause Updates for say 7 days – which gives time for Microsoft to release an updated fix.
3] Reset Windows 10
Here again, as you can't get to the desktop on your Windows 10 device to perform a reset, you can try the Reset method from Advanced Options. Here's how:
Turn off and start the computer​.
Press F11 to enter the Windows Advanced Startup Options menu.
Select Troubleshoot. ​
Select Reset this PC. ​
Select Keep my files ​option.. ​
Follow the on-screen instructions.​
Make sure you make Windows 10 save your existing files and data.
Hope this helps!
Related post: Unable to add or use PIN sign-in option in Windows.