The Xbox One Controller is one of the best we have seen in a very long time. Chances are, it is the best controller available on the market today. It comes with a whole new design from the Xbox 360 version, and it has the ability to receive updates to make it even better. Now, not everyone might believe a controller should ever require updates, but we beg to differ. Updates can improve the usability of the controller to work better with the Xbox One itself.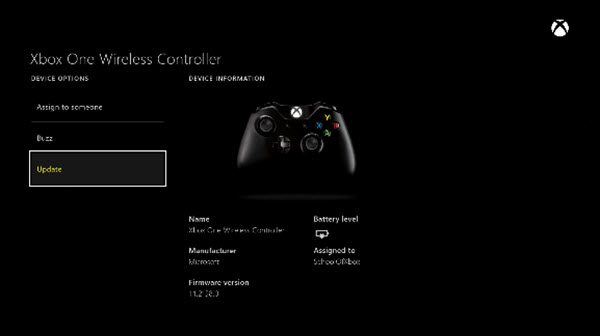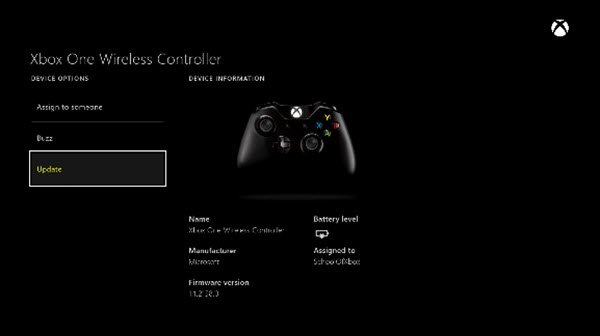 When it comes down to updating the Xbox One Controller, this is quite an easy affair. Just plug it into the Xbox One and watch the magic happen. Bear in mind that despite the controller having wireless capabilities, it will still need to be plugged in to receive updates.
But hey, what if something's wrong with your Xbox One, or you're not in the mood to turn it on for whatever reason. How does one update the controller manually then? It's pretty simple as long as a Windows 10 computer is available nearby.
Yes, the Xbox One controller can be used on Windows 11/10 to play PC games, but it can also be updated via the PC.
How to update Xbox One controller firmware & drivers on PC
First, you'll need to open the Windows Store and download the Xbox Accessories app.
The Xbox Elite Wireless Controller and the Xbox Accessories app will give you unlimited ways to play.
Once you have installed it, connect the Xbox One Controller to your Windows 11/10 PC via USB and turn it on.
To check for updates manually, open its Settings > Device and accessories > Choose your Controller and select Update.
If an update is available, you'll see the "Update" required button, just go ahead and click on it and follow the wizard.
The app will begin to install the update, so sit back and wait for it to finish.
If there's no Update button, then it simply means the controller has the latest update installed, and that's fine.
Once the update is completed, you will see an Update another or Configure controller button in its place.
Read: How to update Xbox console offline using Xbox Offline System Update
We like what Microsoft has done here, it's just a pity that Windows 8 and Windows 7 are not supported, so folks without Windows 11/10 will have to get the operating system some way, somehow, if they want to update the Xbox One Controller firmware.
At the end of the day, this is a solid way to update your controller when the Xbox One is not available. You can download the Xbox Accessories app right here from the Windows Store.
Related reads: