If you need to access computers connected to the same Wi-Fi network remotely, you may not have to spend money. Ulterius is a free Remote Desktop software for Windows that allows users to manage other computers remotely. From screen sharing to working with different system tools, everything is possible with Ulterius.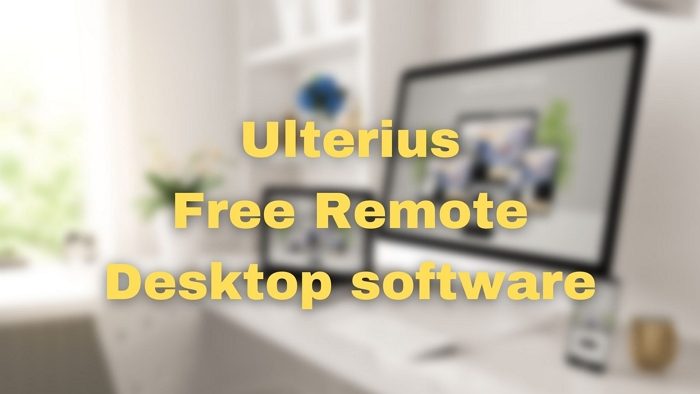 Ulterius free Remote Desktop software
Sometimes you may not be physically present in front of a computer, but you may want to copy a file from that PC. You can use this free software to get this job done quickly.
Other features in a nutshell:
Task Manager: You can manage all the tasks and background processes with the help of the Task Manager. You do not have to open the Task Manager to control them remotely.
System Information: Right from basic info like OS version, and BIOS, to some information info such as CPU temperature, graphics card info, display/s, etc. – you can get everything on the same screen.
Filesystem: Do you want to copy files from the source computer? That's possible with Ulterius.
Screen Share: Like Team Viewer, you can share the screen with someone else under the same network.
Terminal: It is also possible to open the Terminal and execute different commands on the go.
Manage computers remotely
One thing you should note what is mentioned above. It would help if you connected to the same Wi-Fi router or network. Otherwise, it is not possible to open the login page of Ulterius that is required to access a remote computer; if you are OK with this, download and install it on your machine.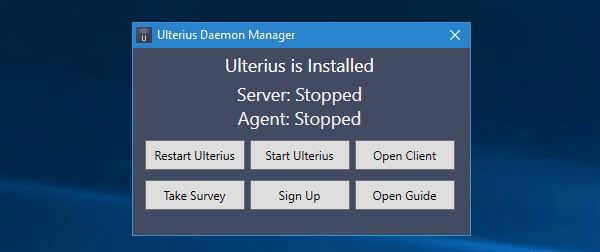 Once you have opened the software, press the Start Ulterius button to start the server on your computer.
You can get the new device or computer and go to this page: http://client.ulterius.io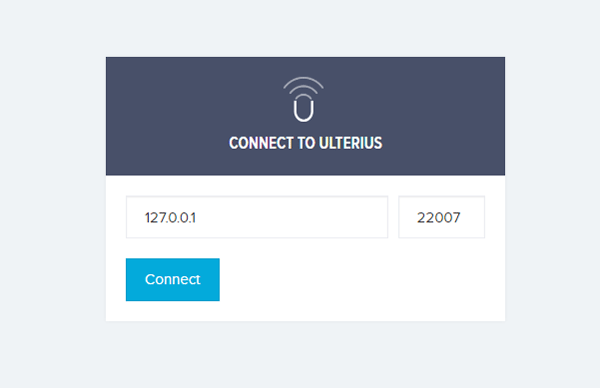 Hit the Connect button, and enter your password to log in. You will see the following screen: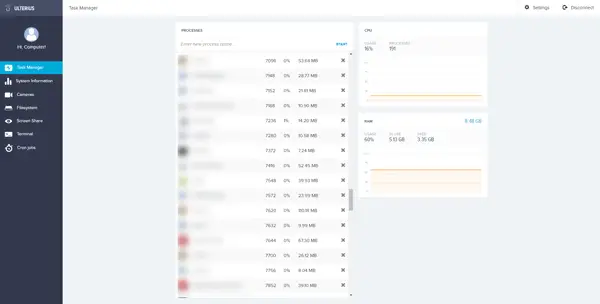 Now, you can navigate through different tabs to find out the various options and manage them accordingly.
If you want to kill a task, head over to the Task Manager tab, select the task, and click on the Cross sign.
The System Information tab shows all the information that you may need.
If you want to use the webcam, you can go to the Cameras section.
To explore different partitions, you need to check the Filesystem tab.
If you want to do more with the remote computer and you need to share the screen, you can look at the Screen Share tab and hit the CONNECT button. Once you select this option, you will get the remote computer's screen on your computer.
If you need to open the PowerShell or Command Prompt, you can go to the Terminal tab and select what you want to open.
Ulterius comes with options to manage different functionalities. For example, you can enable or disable the following features-
Webcam
Motion detection
Terminal
GPU usage
You can also set the frame rate of screen sharing, terminal port, webserver port, etc. You can download Ulterius from here.
What are the two types of remote connections?
Several remote access protocols are currently used to help connect computers remotely, including the Serial Line Internet Protocol (SLIP), the Point-to-Point Protocol (PPP), the Point-to-Point Protocol over Ethernet (PPPoE), the Point-to-Point Tunneling Protocol (PPTP), and the Remote Desktop Protocol (RDP).
Which technology is used in remote access?
A virtual private network (VPN) is usually used to facilitate remote access software. In comparison to others, this type of method is more widely used since it is a more secure form of remote access that allows users to connect to an enterprise's network via the Internet.