Windows 8.1 comes deeply integrated with Microsoft's own cloud service – OneDrive. One of the many benefits of signing in to your PC with a Microsoft account is that you can sync settings between any PCs you use that are also running Windows 10/8.1. When you sign in with a Microsoft account, your PC is connected to Microsoft servers online. This implies all your personal settings and preferences are stored in OneDrive and are synced to any PC that you sign in to. Although good, sometimes you may feel the need to keep some of your personal settings more private and turn off syncing entirely and remove the OneDrive sync data.
Here's a short tutorial that will show you how to remove OneDrive Sync Data in Windows 8.1.
How to remove OneDrive Sync Data
Turn Off Sync Data option in OneDrive
Go to Settings > Change PC Settings and choose OneDrive (earlier called SkyDrive).
You will find Sync Settings option. Click the option. In the right pane scroll down and change the OneDrive syncing options to your other Windows devices. Settings that can be synced include:
Personalization
Apps and App Data
Web Browser favorites
History
Settings
Back-Up settings and others.
Remove Sync Data in OneDrive
If you would like to remove complete sync data you can. Just visit Windows 8 OneDrive Personal Settings Privacy page. Here, sign in with your Microsoft account. You will notice information from Microsoft on how to turn off syncing on each Windows 8.1 PC. Simply hit the 'Remove' button. Confirm your action before proceeding any further.
Delete Backed Up Device Settings
An additional step is required here for deleting the backed up device settings. Go to the OneDrive website, log in using your Microsoft account information. Navigate to 'Options'. Under it, select Device Settings.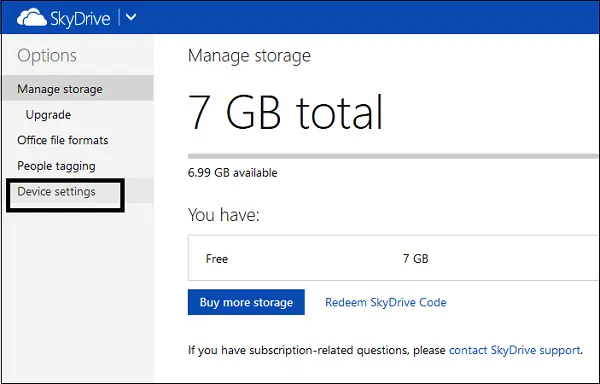 Delete the devices you want.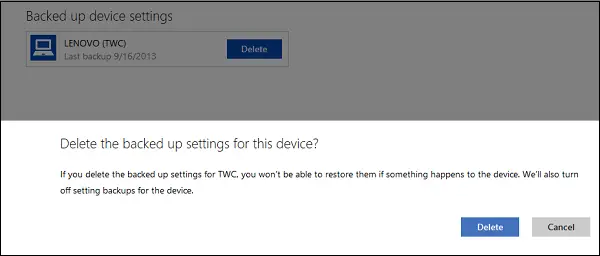 That's it! You have removed Sync Data feature from OneDrive in Windows 8.1.
Windows 11 user? Read How to Stop, Resume or Pause OneDrive Syncing.