Microsoft has a huge line-up of paid software, but it also has lots of high-quality software that are available for free to use. Here is our list of top 5 must-have free software from Microsoft.
Free Microsoft Downloads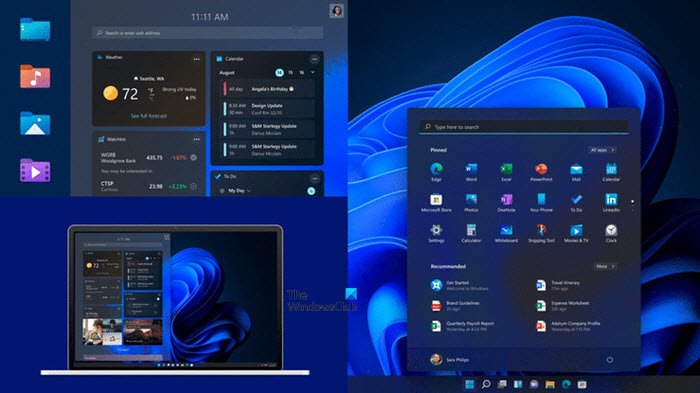 1] Microsoft Defender
It is a free security suite (Genuine Windows validation required) developed by Microsoft to protect your Windows-based computer from viruses, spyware, and other malicious software. It is available to download from Microsoft and very simple to install, easy to use, and always kept up to date so you can be assured your PC is protected by the latest technology.
Speaking of anti-malware tools from Microsoft, you can also consider Windows Defender, Microsoft Safety Scanner, EMET, and Malicious Software Removal Tool. Want more? Take a look at this list of free Security Tools from Microsoft.
2] Microsoft SysInternals
The Sysinternals is a pack of more than 20 Troubleshooting Utilities rolled up into a single Suite of tools. It is a zipped folder contains the individual troubleshooting tools and help files. SysInternals are my personal favorites when it comes to tweaking and monitoring a Windows PC.
3]  PowerToys
PowerToys consists of a set of modules or programs which enhance the desktop experience and productivity. FancyZone, PowerRename, Shortcuide Guide are some. The others are:
4] Microsoft USB/DVD Download tool
If you have a TechNet or MSDN subscription or purchased software from Microsoft Store, then there is an option to download the iso file of Windows is available. This tool lets you make a bootable USB drive or DVD disc easily to install Windows OS on your computer. It also lets you make autoplay DVD or USB flash drives of software like Visual Studio 2010 or other applications. Click the link to get details about the installation process and other how-to's.
5] Microsoft Mathematics
Microsoft Mathematics provides a set of mathematical tools that help students get school work done quickly and easily. With Microsoft Mathematics, students can learn to solve equations step-by-step while gaining a better understanding of fundamental concepts in pre-algebra, algebra, trigonometry, physics, chemistry, and calculus.
Apart from these, you also have Expression Design, Expression Web & Expression Encoder, Visual Studio Community Edition, Mouse Without Borders and Enhanced Clipboard Manager which you can download for free.
These are my personal favorites. What are yours?