If you're encountering the error message The third-party INF does not contain digital signature information while trying to install any device driver on your Windows 10 computer, then this post is sure to help you.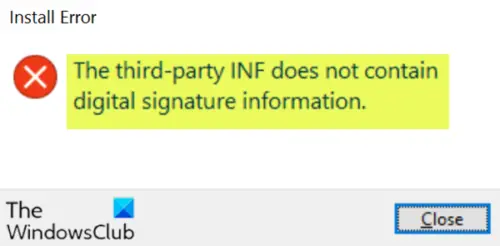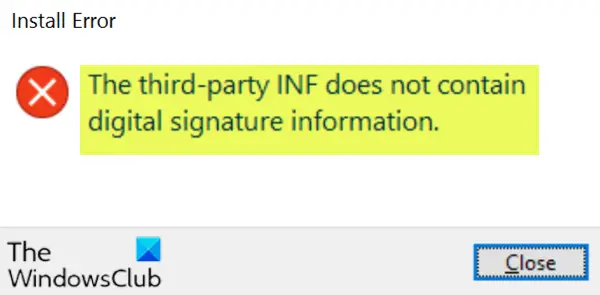 Users face this error message when third-party drivers are being installed on the computer.
There are usually two types of drivers present i.e. third-party (these are not developed by manufacturers) and official drivers (drivers developed by the OS or OEMs).
The difference between the two drivers is that of a Digital Signature. A Digital Signature signifies whether a driver is 'signed' by the manufacturer and is authentic. Here, it should be noted that third-party drivers might also work on your computer but they don't guarantee stability and can fail in several situations.
The drivers you normally install on your computer from Windows Update, Original Equipment Manufacturers, or some 3th-party driver download software, etc. must be digitally verified by Microsoft via a digital signature. It is an electronic security mark that certifies the publisher for the driver, as well as all the relevant information related to it. If a driver isn't certified by Microsoft, Window won't run them on either 32-bit or 64-bit system. This is referred to as "driver signature enforcement".
The third-party INF does not contain digital signature information
If you're faced with this issue, try the following suggestions and see if that helps you:
Download drivers from the manufacturer's website
Disable Driver Signature Enforcement.
Let's take a look at the description of the process involved concerning each of the listed solutions.
1] Download drivers from manufacturer's website
This solution entails you make sure you have installed the latest drivers directly from the device maker. You can download the latest version of the driver from the manufacturer's website. After which, try installing the driver again and see if error reappears.
2] Disable Driver Signature Enforcement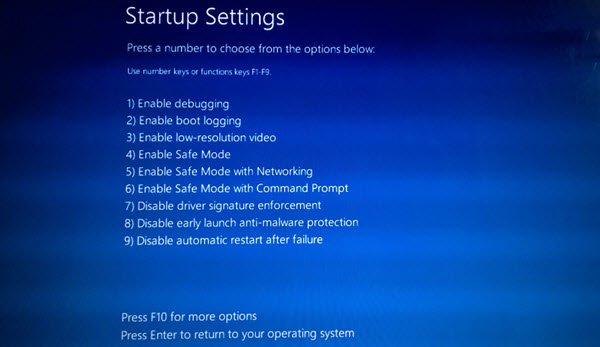 You will have to disable Driver Signature Enforcement and then install the driver. The installation will likely go through smoothly.
Use this as a temporary measure, though, and once you are done with the work, make sure that you reverse the changes.
Hope this helps!