Gamers love to play Survival Games, and we can see why the appeal is so high. Players jump in, and all they have to do is do their best to survive at all costs and against all odds. When it comes down to the PC platform, there are tons of survival games available, and as such, we will talk about the best ones.
Best Survival Games for Windows 11/10 PC
Which survival games are the best we can play right now on Windows PC? Well, we hope the list below will help to decide.
Minecraft
DayZ
Ark: Survival Evolved
Grounded
Escape from Tarkov
Don't Starve
The Long Dark
Valheim
Rust
Oxygen Not Included
1] Minecraft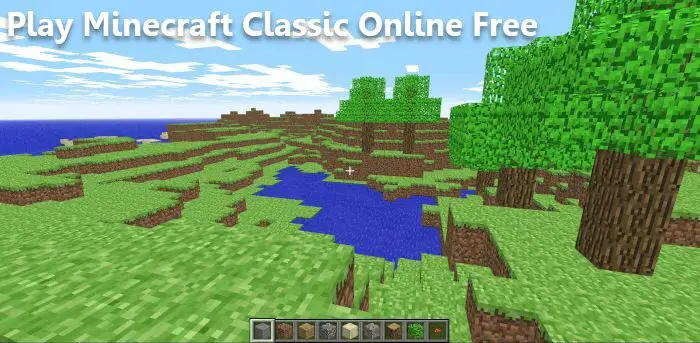 We are going to begin by talking about Minecraft, the most popular survival video game known to man.  There are several ways to play Minecraft; for example, folks can jump into the Creative Mode and build magnificent things with friends or strangers. However, for a more challenging experience, the survival aspect is most pleasing.
Here the player must build their home while trying to stay alive from creepy crawlers in the night. Not only that, hunger and thirst are a huge part of the game, therefore, gamers must keep their characters well fed.
Download Minecraft via the Microsoft Store.
Read: How to play Minecraft Classic online on the web free
2] DayZ
If you love survival games, then chances are you've heard of DayZ, a game that has been in Steam Early Access since 2018. This complex game takes survival very seriously, so if you're coming from the likes of Minecraft, you'll be in for a huge surprise.
Yes, players must keep their characters away from being hungry and thirsty. However, nutrition is important here along with bandaging wounds, fighting against other players, crafting gear, and much more. Now, bear in mind that if you die in the game, you will lose all your gear and must start from scratch.
Download DayZ via Steam.
3] Ark: Survival Evolved
The typical survival game is usually what you might expect, but this one is different. You see, not only must you craft items, eat, and stay healthy, but the player must do all of this while trying to survive dinosaurs.
But all that won't be a problem once the player manages to train a dinosaur that can be ridden from one location to the next.
Download Ark: Survival Evolved via the Microsoft Store.
4] Grounded
Obsidian is one of the best video game developers out there, which is why they were purchased by Microsoft. Now, the company stepped out of its comfort zone by releasing an interesting title known as Grounded, a game that basically brings Honey, I Shrunk the Kids to life.
Players must use their wits to survive birds, hungry spiders, ants, and much more. They must also forage for food and cut down blades of grass for the purpose of creating a home base. It's a fun game to play with family and friends, but it can be challenging in some situations.
Download Grounded from the Microsoft Store.
5] Escape from Tarkov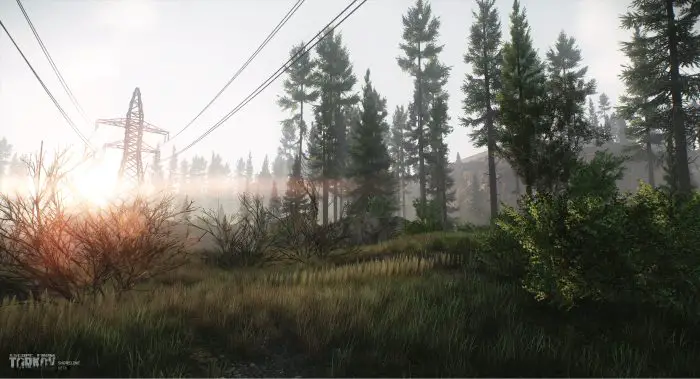 What we have here in the form of Escape from Tarkov, is a Battle Royale game. Players are thrown on a random map alongside NPCs, and from there, it's every man for himself. The idea is to reach the exfiltration zone alive, but that is easier said than done.
You see, unlike other Battle Royale games, Escape from Tarkov is very realistic to the point where gunfights and just walking around can be a scary experience.
Download Escape from Tarkov via the official website.
6] Don't Starve
Another great survival game to consider here is a title known as Don't Starve. The plan here is for players to survive by crafting items to stay alive. When night falls, it is time to fight off creatures to ensure you see the sunrise. Not only that, but players can use their character to practice magic and science. On top of that, players must also keep up with their mental health because failure to do so could send their character into insanity.
Now, in terms of visuals, one should not expect anything impressive, but that shouldn't be a problem for most.
Download Don't Starve from Steam.
7] The Long Dark
What we have here is a game that is based in a post-apocalyptic Canada where players must survive the environment among other things. The Long Dark, from our point of view, stands out really well in a crowded survival game market because of its realism.
You see, the game contains no mutants, zombies, and other players. You simply have to do whatever it takes to survive the dangerous wildlife, human fragility, and the elements without outside help. Not to mention, you're playing in a frozen wilderness so expect the unexpected.
Download The Long Dark from Steam.
Read: Best Tower Defense Games for Windows PC
8] Valheim
When a Viking dies in battle, they enter a new world known as Valhalla, but with this particular game, some fighters end up in Valheim, a type of purgatory. Now, since this world is not the famed Valhalla, players must go through the process of trying to survive.
For example, folks must learn how to build bases, defeat huge and dangerous bosses, cook, craft items, and a lot more. Players can choose to play with others rather than go it alone when it comes time to travel the great unknown.
Download Valheim via Steam.
9] Rust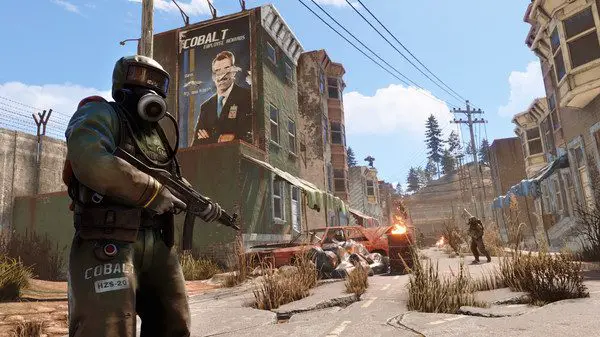 The next game we want to have a look at here is called Rust, and it has been around since 2018. Players begin the game with primitive tools and weapons as they must attempt to advance to more modern alternatives. While building huge bases, players must contend with thirst, hunger, wild animals, and other players.
We have to say, if you enjoy playing DayZ, then chances are you'll find Rust just as pleasing.
Download Rust via Steam.
Read: Best Action and Adventure games for Windows PC
10] Oxygen Not Included
Finally, we want to take a look at a title known as Oxygen Not Included. In this game, players must keep characters alive in an underground colony where danger awaits. From what we've gathered, the game is easy to get into, but a bit complex to fully understand. This adds to the difficulty of the game which is one of the reasons it is so loved.
Now, the people living in your colony must be kept fed and happy, but not only that, the oxygen must be clean and breathable. If everything is done well, then citizens will not go unhappy, and as such, you'll have an easier time.
Download the game via Steam.
Read: Best Zombie games for Windows PC
Is Rust or DayZ better?
Both are great games with impressive survival elements. However, we would give the edge to DayZ due to, in our opinion, the better shooting mechanics and increased difficulty. From our point of view, survival-based games must be challenging, and that is what makes DayZ a better experience than Rust.
Read: Best Strategy Games for PC
What is the best survival game for low-end PC?
If your Windows computer is not powerful enough to run most survival games, then we suggest playing Minecraft. Graphically, the game is not impressive, but that's by design. Still, since the worlds are larger and beaming with content, you'll need more than 2GB of RAM for a better experience.