Zombies have taken over everything, starting from Netflix to Amazon Prime. So, Microsoft will not stay behind. You find a collection of games from tower defence plans to first-person shooter strategies. Here is my list of the best Zombie games for Windows 11/10.
Best Zombie games for Windows 11/10
There are even board games that take over zombies, giving you the gaming thrill you have been looking for. So, I will not be spending time here. Let's dive right into the top 10 zombie/apocalypse games on Microsoft Store.
Dead Rivals – Zombie MMO
Zombie Anarchy
Zombie Tsunami
Dead Zombie Call: Trigger the Shooter Duty 5 (FPS)
Last Hope – Zombie Sniper 3D
The Walking Dead: A New Frontier
DEAD TARGET: Zombie
Call of Dead: Modern Duty Shooter & Zombie Combat
Dead Rising 3 Demo
Zombie Doom HD.
1] Dead Rivals – Zombie MMO
Dead Rivals is a massively popular zombie extinction game that lets you choose your combat, your avatar and build your weapon arsenal to take them down. You also get the best of PvP battles and multi-player modes that let you pick the right campaigns and challenges.
The dynamic control system gives you cutting edge flexibility in fast movements against your enemies, and you can climb up the skill trees to build your weapon knowledge. Fight with RPG guests and yourself too and join all Co-Op Missions. Download from here.
2] Zombie Anarchy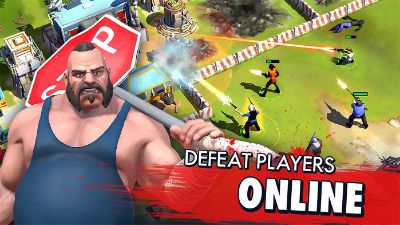 Zombie Anarchy is all about collecting the survivors, building your weapons, getting rid of the dead and over-coming the apocalypse. As the dead rises and humanity dies, you have to all you can to stay alive and become a legend.
With excellent graphics and incredible challenges, you could stick to this game for hours. Also, it is entirely free. Download it from the Microsoft Store now.
3] Zombie Tsunami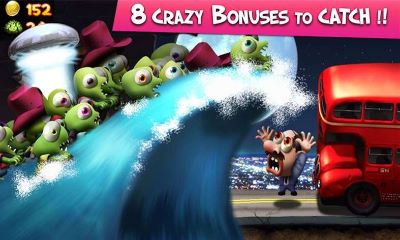 It is a reverse world game where you can take your place in the dead and build your zombie army and revolt. With nine global locations and 300+ different levels to finish and soar you can have the flesh-eating fun all day.
It is free to play, and you can download this game from the Microsoft Store.
4] Dead Zombie Call: Trigger the Shooter Duty 5 (FPS)
How to make your way through a Zombie invasion? Shoot endless rounds of bullets from your weapon arsenal and shoot through everything to victory. Being a special commando in 1945, you can soar levels and throughout fight mighty bosses.
It is free and with amazing graphics. Download it from here.
5] Last Hope – Zombie Sniper 3D
As you process through a wasteland gets ready to shoot at zombies all the way. The best part of this game is that it will auto-detect your shooting mode, whether touch/mouse/keyboard. With realistic graphics and challenging levels to complete you can be stuck with this zombie game for hours at a go.
You can easily download it from here.
6] The Walking Dead: A New Frontier
If you are a Walking Dead fan, then this game is set precisely for you. Javier being on a mission to find his family meets Clementine and their future gets intertwined. With a 5 part, episodic game series get hooked to your favorite TV show's game version.
It is free to download, and you can get it here.
7] DEAD TARGET: Zombie
The year 2040, Zombies have taken over. And, you are only in charge to fight against them. With amazing FPS game strategies, you are the in charge, and you are the zombie slayer. You get terrific 3D graphics and new levels to pass.
The strategy is simple; you need to interact with the environment and stay alive. Get it from here.
8] Call of Dead: Modern Duty Shooter & Zombie Combat
With a fantastic user-friendly installation and set-up, you are the first shooter mode who gets rid of the zombies. Find yourself in a zombie ruined city and become a hero in an alien invasion. You also get fantastic weapon arsenals to help you build the city again.
Download it from here on the Microsoft Store.
9] Dead Rising 3

The unmatched level of weapons and you are stuck in a zombie infested city. You are needed to make your way through the arena by shooting anything and everything sight. Fight to survive in a massively open world work game.
Realistically 3D graphics with exciting levels to explore for you. Download it from here.
10] Zombie Doom HD
Remember the childhood cult favorite Doom? Well, get the Zombie Doom, a first shooter game with a wide range of weapons to choose from as you level up. You get 36 different levels to complete and save the world form a zombie invasion.
Download the game from here.
When it comes to zombie shooter games, something is amazing in finishing each level with a star. Precisely, that's what the above games are catered to give you. Just download them and get your zombie shooter obsession with them. You will get everything from FSP and RPG games to have the time of your life.