Do you want to unwind after a boring day of work with the most thrilling experience from the comfort of your couch? Try these 10 'Action and Adventure' games from the Microsoft Store. Play out your fantasies of being an explorer and treasure hunter, on your Windows 10 PC. Unleash the puzzle solver within you!
Action and Adventure games for Windows 11/10
1] Around the World in 80 Days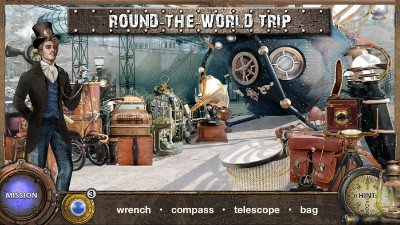 This release from CrispApp featured Jules Verne's world of fantasy. Every new location is unique. The commendable graphics and background music make the game remarkable. Find the game at the Microsoft Store to play the pyramid-shaped puzzles, explore the different continents for each new adventure. All the levels are free; all the characters are free. All you need to do is keep playing to unlock the mysteries.
2] Captain Nemo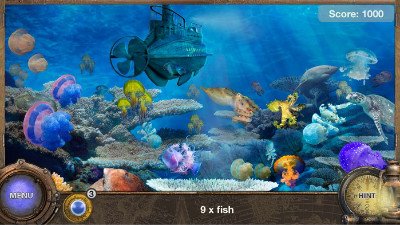 Yes, this is Captain Nemo from 20,000 Leagues Under the Sea. CrispApp goes with Jules Verne again, turning his story into a magical 3D game with 360-degree panorama. Download the game directly from the Microsoft Store to enjoy the mysteries of underwater and tropical landscapes. The game supports 18 languages including English, Portuguese, Spanish, French, Dutch, and Italian. The game is free. You can unlock every level without any in-app purchases. Download it now and prepared to get hooked!
3] Trap for Monsters
Another treasure hunt game from CrispApp, this one will carry you off to the world of dark magic. If monsters, werewolves, ghosts, and witches are your thing, download the game here and start exploring. The game is free. No mystery, no discovery will come at a price other than your curiosity and practice. Enjoy the vibrant panoramic scenery with 3D effect. Beware, you might just get addicted to finding secret treasures and have a difficult time quitting this game, at least not until you find the amulet.
4] Sherlock Holmes; Trap for the Hunter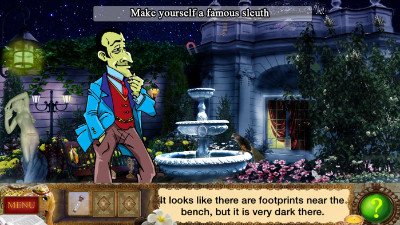 Have you always had an eye for detail, catching up with Sherlock sooner than anybody else, while reading the books or watching the movies? This game will thrill you. Solve dangerous crimes and catch notorious criminals at exotic locations. Follow the link and hit 'download' on the Microsoft Store to begin your journey as the best detective in the world. This game is not only fun but also an excellent stimulant for your brain. Time to get Sherlocked, again!
5] Time Trap Adventure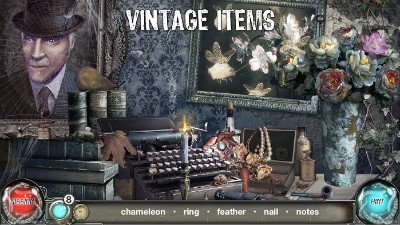 This hidden objects game from CrispApp is for the geeks who just can't have enough of science fiction. Time travel, aliens, a post-apocalyptic world, you get it all. Download the game here to get your hands on the entire package for free. Explore all 55 post-apocalyptic settings and solve the mystery of the missing journalist. Play the detective or investigative journalist you always fantasized about and enjoy the adrenaline rush.
6] Zombies Escape
Not your regular zombies, not your regular killing and running. These are feisty, fun zombies that need to be brought back to the lab they escaped from. Find all the missing zombies and bring them back via different puzzle solving activities. Find pairs, find differences, explore new places. Go on an epic zombie seeking spree because this game here is available for free.
7] Detective Sherlock Pug
Who does not want to become a superhero sidekick of a comic book detective and take down an evil villain? Instead of merely fantasizing such scenarios, play them out. Download the game from the Microsoft Store and save Oddopolis from the evil Skindiver. This game is free so you can enjoy the intrinsic graphics, explore the details hidden in the comics, and play the full version for free.
8]  Island of 16 Sisters
The first Gamestylus adventure game for Windows, Island of 16 Sisters, is an absolutely free app that comes with pre-rendered graphics and an autosave feature. You can pick up where you left off and explore Robert's journey of unraveling the mystery of the 16 unexpected sisters and a father inhabiting the island he thought he was alone on. Download this game from the Microsoft Store, select your preferred settings and start exploring.
9] Romance with Chocolate
If you are a hopeless romantic with a profound imagination or would like to find out what is such a person feels like, play this game. French boy and American girl going through the most beautiful cities and solving clever puzzles. If this is what a wholesome dating scene looks like to you, download the game here and live the art, romance, and mystery!
10] Alice and the Reformatory for Witches
Help Alice discover her true powers and explore her world of witchcraft and endless possibilities. This game is free, can be saved to continue without having to repeat the level. All this is free, so download it right here. You can also try the next episodes: Alice and the Magical Dragons, and Alice and the Magical Islands.
All these games are free and completely available. So just choose your poison and venture off into the world of adventure. Enjoy the mysteries and solve every puzzle, explore every nook and corner of the fantasy world of adventure games from Microsoft.