Some Windows users are experiencing issues pairing, connecting, or using certain Bluetooth devices after installing Windows Updates. These updates are important as they close security vulnerabilities by intentionally preventing connections from Windows to unsecure Bluetooth devices or adding features to the OS. However, if Bluetooth devices do not pair or connect, here is what you can do.
In the Event Log Manager, you may see Event ID 22 with the error message:
BTHPORT_DEBUG_LINK_KEY_NOT_ALLOWED
Some Bluetooth devices do not pair or connect
If you face this issue on your Windows 11/10 computer take these steps to resolve the issue:
Update Bluetooth drivers
Uninstall the Windows Update.
1] Update Bluetooth drivers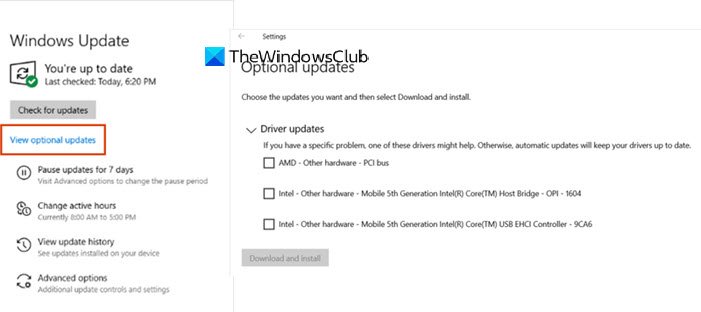 Driver and Security Updates and OEM updates for their devices go hand in hand. The chances are that your Bluetooth device has an update as well.
You can search it from within Windows Update to download the latest version of the driver from OEM websites and install it.
2] Uninstall the Windows Update
If necessary, you may temporarily uninstall these problematic Windows Updates. However, you are also exposing the computer to a Bluetooth vulnerability.
Go to Settings > Update and Security > Windows Update
Click on View Update history > Uninstall Updates
It will open another window where all recent updates are listed. You can double-click on it, and choose the concerned update to uninstall.
I hope this works for you, and that you can connect with the Bluetooth devices without any issues.
Related: