Several computer users have been complaining about experiencing Printer Error 0x00000077. When this error shows its ugly head, it tends to make it impossible for users to complete print jobs, and as such, they'll continue to receive the error message:
Operation could not be completed (error 0x00000077). The system does not support the command requested.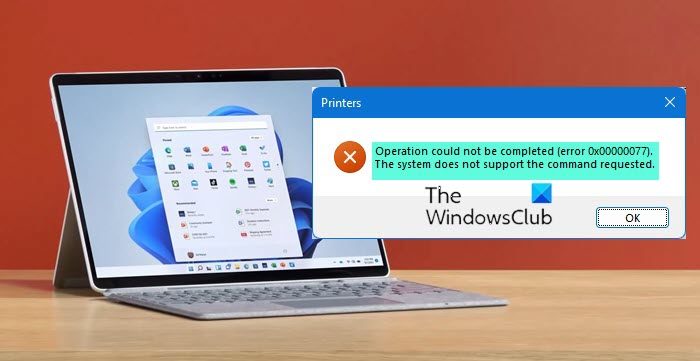 Fix Printer Error 0x00000077, Operation could not be completed
Folks who are having problems with their printer where error code 0x00000077, must not worry because it is fixable. Just follow the steps we have laid out below and things should return to normal.
Power down the printer and then On it
If Optional printer updates are available, install them
Run Printer Troubleshooter
Reinstall the Printer software & driver
1] Power down the printer and then On it
It is possible to solve this issue by powering down the printer, and from there, unplug all connecting wires, and that includes the power cable. After you've done all of that, wait for a few seconds, then reattach all wires.
Finally, power on the printer and check if things are working in the way they should. If all goes well, error code 0x00000077 should now be a thing of the past.
2] If Optional printer updates are available, install them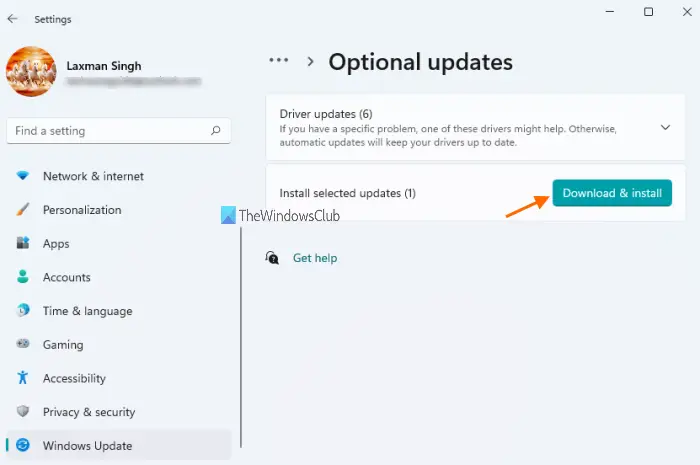 Optional updates are not very important in some situations, but they could be in this one. Therefore, you may need to download them.
Open the Settings app by pressing the Windows key + I, and right away the Settings app will appear.
The next thing you will want to do here is to scroll down to the bottom via the left panel and be sure to select Windows Update.
You will now want to select Advanced Options > Optional Updates. If there are any updates available, then please select them, and from there, click the Download and Install button, and that's it.
All you have to do now is restart your Windows computer, then check if error code 0x00000077 is still being a nuisance.
3] Run Printer Troubleshooter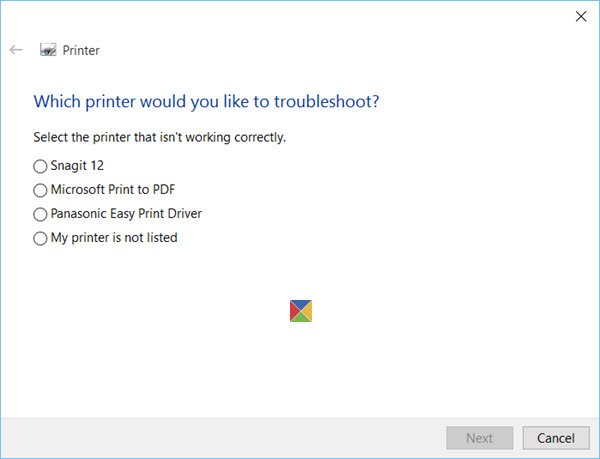 Run the Printer Troubleshooter and see if it helps.
4] Reinstall the printer software and driver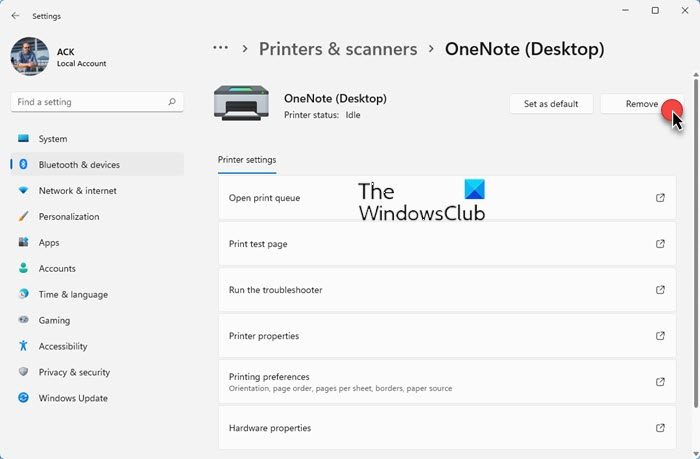 In some cases, error code 0x00000077 is related to driver problems with your printer, so what can we do? Well, the best step here is to uninstall the software and drivers from the root level, then reinstall them.
Open Windows Settings
Select Apps > Apps and features
Locate the Printer
Click on the 3-dots and select Uninstall.
Next, you need to remove the printer.
Open Windows Settings
Select Bluetooth and devices > Printers and scanners
Locate and open your Printer
Click on the Remove button.
Restart your computer.
Finally, navigate to the official printer website and download the correct printer driver & software for your particular device. Once installed, everything including drivers should now work normally as intended.
let us know if this helped you fix the printer problem.
Read: Printer says Out of Paper but has Paper
How do I fix operation Cannot be completed?
Press the Windows key + R to fire up the Run dialog box
Type Regedit, then hit the Enter key to launch the Registry Editor
Go to HKEY_CURRENT_USER \ Software \ Microsoft \ Windows NT \ CurrentVersion \ Windows
Right-click on the Windows folder, then select Permissions
Highlight the Administrators option, then be sure to check the Full Control box, and be certain to hit OK
Highlight your username from here, then check the Full Control box, then click on OK
Finally, you must delete the registry values known as LegacyDefaultPrinterMode, and UserSelectedDefault if they exist.
Set y our default printer again then check to see if things are working fine.
How do I get my printer out of error mode?
In most situations, simply restarting both your printer and computer can be the only solution required to get your printer out of a state of error.  All you have to do is power down your printer and computer completely, then leave them like that for a few minutes, and from there, restart them again. Finally, check to see if the printer is still experiencing errors.
What is a printer?
A printer is an electronic device that accepts text files and images from a connected computer and transfers such files to a medium, particularly, paper. The printer can be connected to a computer via wires or a wireless connection.
What are printer types?
At the moment, there are two types of printers, and they are usually categorized as 2D and 3D printers. 2D printers are capable of printing text and images onto paper, while 3D printers are designed for creating physical objects.