Are your Outlook Calendar Events being deleted automatically? Outlook will automatically delete meeting requests and notifications from the inbox after responding. You can prevent or stop this behavior. If an individual accepts declined or responded to a meeting request, it will automatically delete it from the inbox. If you are an individual who adds a meeting to the calendar, you can display the request by opening the calendar item, but if you are a person who does not use your Outlook calendar that much, you may find it challenging to locate the meeting details. In Outlook, you can change the settings, so that meeting requests are not deleted automatically.
Prevent Outlook from automatically deleting Meeting Requests
Meeting request is a feature in Outlook that helps the individual set up a meeting, and you can invite individuals to join you in a meeting; you can send a meeting request to multiple persons. The features in outlook track who accept the request and retain the time on your calendar. The user can add attachments, set a location and use the scheduling assistant feature to select the most suitable time for your meeting.
In Outlook, meeting requests will come to your inbox like regular emails or pop up into your calendar as events and can be open just like emails and calendar events with a subject line and information from the persons who send the meeting request.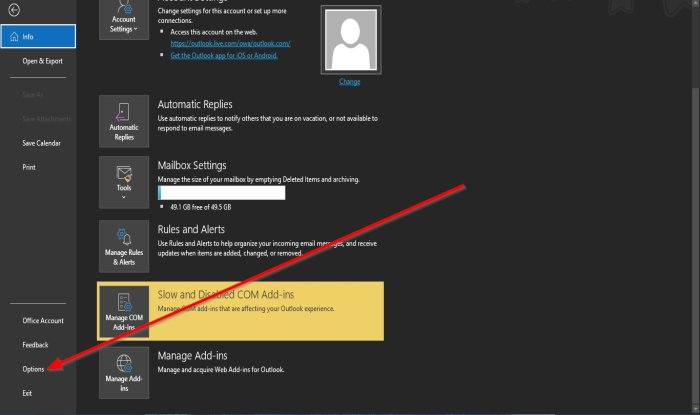 Delete meeting requests and notification from inbox after responding
To prevent Outlook from automatically deleting Meeting Requests after responding, do the following:
Open Outlook.
Click File on the menu bar.
On the Backstage View, click Options.
An Outlook Options dialog box will appear.
Go to Send Messages section, on the Mail page
Uncheck the check box of Delete meeting requests and notification from inbox after responding.
Then click OK.
We hope this tutorial helps you understand how to maintain meeting requests after you respond to them
If you have questions about the tutorial, let us know in the comments.
Read next: How to separate email addresses in Outlook using commas.