If you are looking for any application that can create, convert and merge PDF files, then PDF24 Creator is one you may want to have a look at. PDF remains the most commonly used file format even today. Whether you are working at home or office, you often across PDF files and it is at such times, that PDF24 Creator comes in handy. It is a freeware tool that can help in scanning PDF documents and converting any printable document into PDF format.

PDF24 Creator for Windows PC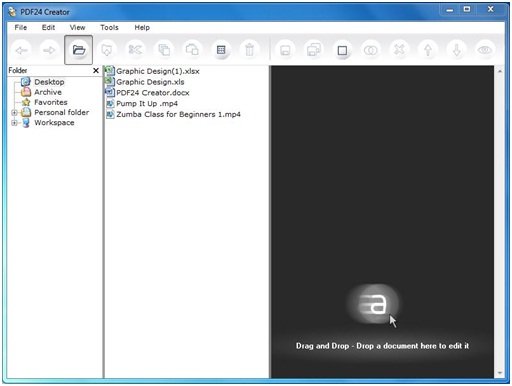 PDF24 Creator has so many features that at the user level you will always find this freeware handy. The user interface of the software is kept simple and attractive so that even a beginner does not find any difficulty while using the application. Some of the main features can be described below.
Multilingual – several languages are applicable for this application
Free upgrades included
Secure a PDF from unauthorized access
Merge and split PDF files
Extract and copy PDF pages from file to another
Simple and attractive interface
Create, convert and merge PDF files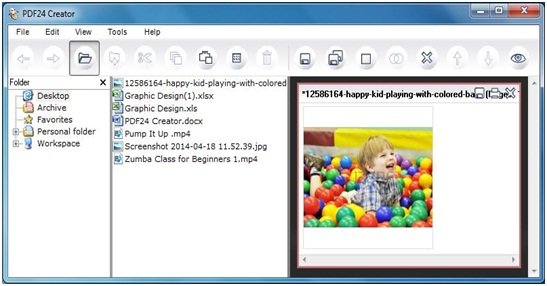 1. All you need to do is to drag and drop the file which you want to edit or you can also make use of Explorer-based layout to locate the files.

2. Once you have added the files, you can start using tabs that are present in the upper part of the mail window. You can move forward, backward, cut, copy, save, send all or selected files via email and fax. If you want, you can rotate the file in any direction and can sort it as well either in ascending or in descending order.
3. There are altogether five drop-down buttons present on top of the main windows. You are not always required to visit these buttons in order to complete your task as the shortcut icons are also present just below these buttons only.
4. The left panel of the windows shows the folder from where you can go and select your desired file. After selecting your file you just need to drag and drop that file either on the rightmost panel or to the bottom panel depending upon which type of layout you are using.
Making use of tabs
As shown below, there are five tabs present, containing useful options. You can select any one of them depending upon your need. These buttons are as follows: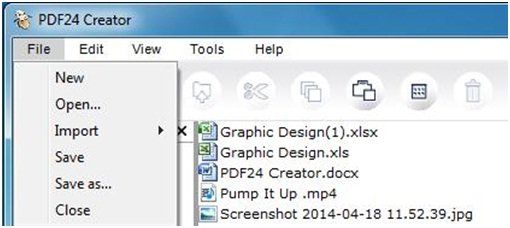 File: Here in "File" you can select New, Open, Save, Save As, as well as you can import the file from either camera or scanner or from another file.
Edit: In "Edit" there is an Explorer option where all copy-paste-related work can be done.
View: in "View" you have the option related to the setting of window layout, Explorer, and document view settings option.
Tools: Here you can perform various operations like you can convert your document to PDF, extract pages from the PDF files, create self-signed certificates, save profiles and preferences.
Help: In the Help section, you can look for the latest updates, information about the software, etc.
PDF24 Creator is helpful if you often need to create, convert or merge PDF files. You can download the software from its home page. The total size of the software is 15.5MB and it is supported by almost all versions of the Windows operating system.
You may want to also check out PDFCreator, BullZip PDF Printer,  doPDF and Free PDF Editor.