Some Microsoft Outlook users have been experiencing a particular problem where they are unable to locate the trash icon. For most people, this icon is available, but for others, it was there today then gone tomorrow. In this article, we are going to discuss how to solve the disappearing Outlook trash icon problem in multiple ways.
Outlook Trash icon missing
The trash icon in Microsoft Outlook is used by many, but there might come a time when it just disappears without warning. If the Outlook Trash icon is missing, then follow these methods to get back the Delete button on Outlook:
Switch to Mouse Mode
Reset Outlook
Uninstall office and reinstall Outlook.
Get back the Delete button on Outlook
1] Switch to Mouse Mode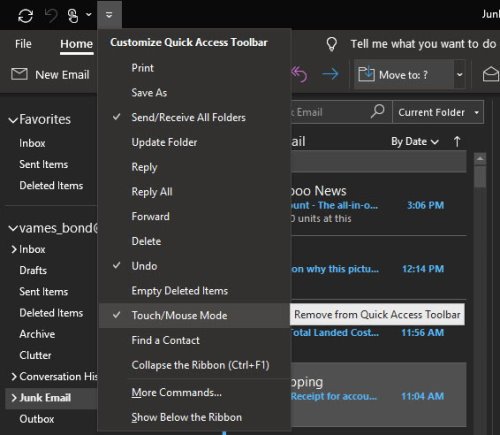 OK, so from what we've gathered, it is highly possible that why you're not seeing the trash icon is due to switching in modes. Whenever the software is no longer in Mouse Mode and has gone into Touch Mode, several things will change, and that includes the removal of the trash icon found at the top-right section of emails.
Now, to return things to normal, we suggest opening Microsoft Outlook, then click on the Quick Access Toolbar icon to reveal a bunch of options. From the dropdown menu, you should see Touch/Mouse Mode. If you see a tick, please untick it, then restart Outlook and check again if the trash icon has returned.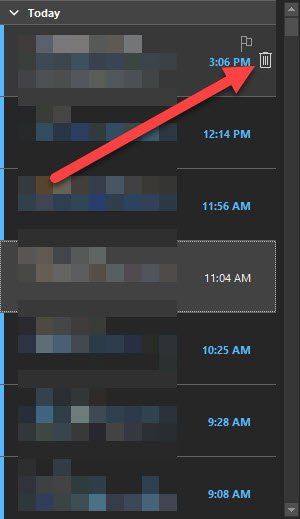 From our experience, that alone should do it. However, if for some reason this is not the case, then wed like to recommend repairing Microsoft Outlook. It's the last resort, but it should get the job done.
Read: Outlook Toolbar missing?
2] Reset Outlook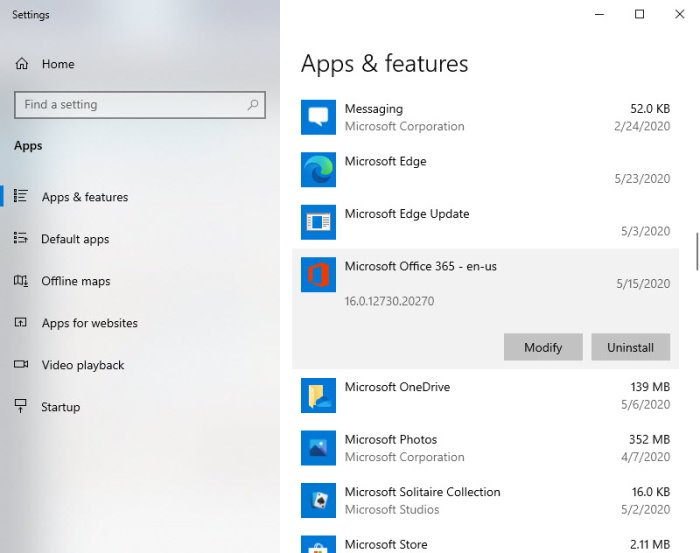 OK, so to repair Microsoft Outlook, please click on the right-click on the Start button, and then select Apps and Features. From the new window that appears, please click on Outlook, then select Modify. Bear in mind that doing this will repair the entire Microsoft Office suite and not just Outlook.
After clicking on Modify, follow the steps that are related to your installation type. The options are Click to Run or MSI-based.
3] Repair didn't work? Uninstall office & reinstall Outlook
The easiest way to uninstall Microsoft Outlook is by removing Office entirely. Use the Office Uninstall Support Tool or Microsoft Support and Recovery Assistant for the best results. Once the program is off, simply reinstall and check back to see if the trash icon is where it supposed to be now.
Did any of this help?