Many web users prefer to use the Microsoft Outlook email client instead of other offerings, and that's great. It's easy to use, the interface is simple, and it has many powerful features that will improve the experience. However, there might come a time while using Outlook where you'll come across an error that says "Cannot send – Too many messages sent." Now, bear in mind we're talking about the Outlook email client that comes packaged with Microsoft Office and not the web version.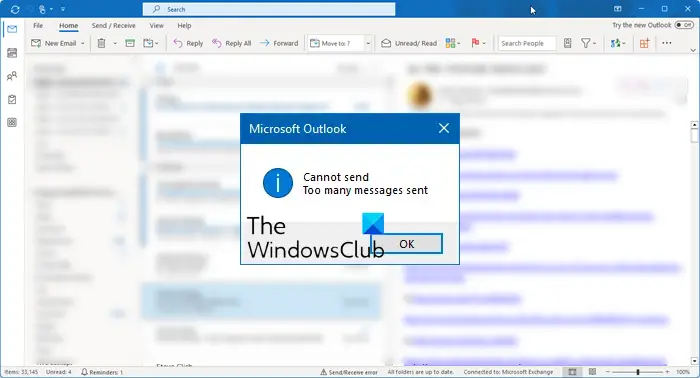 Too many messages sent error in Outlook
Is Outlook sending duplicate or multiple copies of emails? Do you receive 'Too many messages sent' error, with error code 502, etc? The error is a major problem because it can make it impossible for users to send emails to their important contacts. The question is, then, what should be done to set things right? Well, there are several options, and we're going to talk to about them.
1] Disable Outgoing server requires authentication
Go to File, then make the move to Account Settings > Select your email account > Click Change.
Next, click More Settings and open the Outgoing server tab > Uncheck Outgoing server requires authentication.
2] Check DHCP settings
Moving on, you may want to check your DHCP settings. Bear in mind that DHCP means Dynamic Host Configuration Protocol, and it's one of the many standard network protocols.
It's safe an reliable, but sometimes it doesn't work as it should, therefore, checking the settings is always a good idea.
3] Launch Outlook in Safe Mode
There might be an underlying problem with Outlook that we do not know about, therefore, it would make sense to start the program in Safe Mode in a bid to isolate whatever is causing the Too many messages sent error.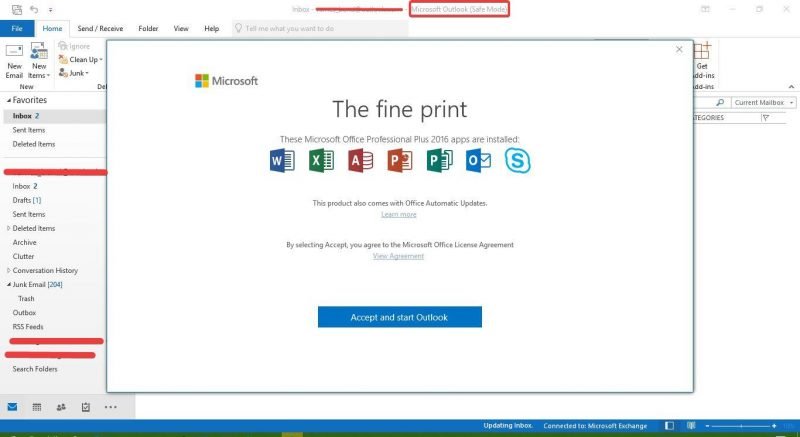 Press the Windows key + R to launch the Run dialog box, then in the box, type Outlook /safe, then hit the Enter key on your keyboard. Alternatively, you could simply click on the OK button.
Finally, click on the OK button when the new window appears.
Now see if you still continue to get this error.
4] Delete and re-create the email account
Click on the option that says File in Outlook, then select Account Settings. A new window should come up and you should now see your email address. Select it, then click on Remove.
Finally, restart Outlook and follow the instructions that should help you set up your email account, again. Once done, the error is likely to disappear.
5] Use Outlook on the web
Should everything above fail, then we'd like to recommend using Outlook on the Web or the Mail app. We must point out that the app isn't as powerful, but it's good enough for sending and receiving emails.
I hope something helps!