I recently bought a new Dell Windows laptop. On my earlier laptop. I use Microsoft Outlook as my mail client. One of the things I wanted to do was to add RSS Feeds to Outlook and also to import my earlier RSS Feeds in Outlook. This is how you can do it.
Add RSS Feeds to Outlook
To add a new RSS Feed, open Outlook, click on File tab. Under Info, you will see Account and Social Network Settings. Click on it.
Next click on Accounts. Now under the RSS Feeds tab, you can Add, Change or Remove RSS Feeds.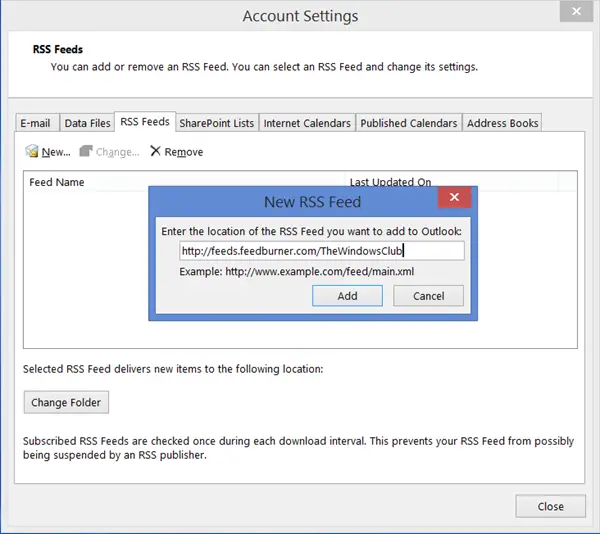 If you are adding your first RSS Feed, you will see a new entry RSS Feeds on the left side of Outlook.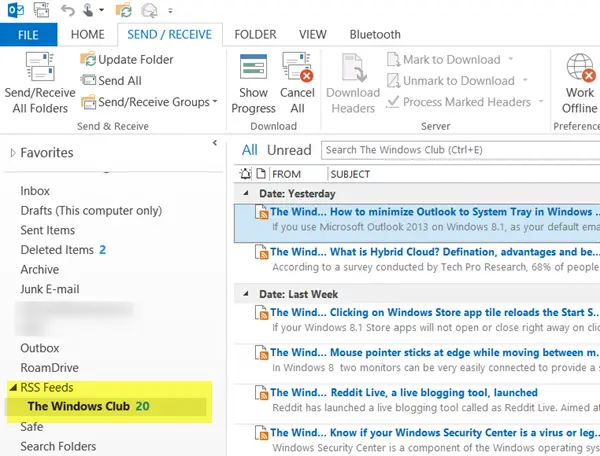 Now if you wish to add more RSS Feeds, you may simply right-click on this link and select Add a New RSS Feed.
Read next: How to use Microsoft Outlook as an RSS Feed Reader
How to Import RSS Feeds into Outlook
If you wish to import your bunch of RSS Feeds from your old mail client to outlook, you will have to export an OPML file. So export the file using your old mail client or Internet Explorer.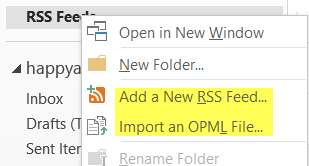 Once you have done it, right-click on this link again and select Import an OPML file. All your RSS Feeds will be imported to Outlook, and they will appear here under this link.
TIPS: