One of the prominent bugs we have noticed after this Windows 10 Feature Update is missing notifications from the Action Center. Some users have reported that when they click on the Action Center button at the bottom right corner, it results blank with absolutely zero notifications. The apps are working as usual, and when checked they have new data. The surprising part is that you get to see notification count in the action center icon. In this guide, we will share a simple tip which will help you resolve the missing notifications issue in the Action Center.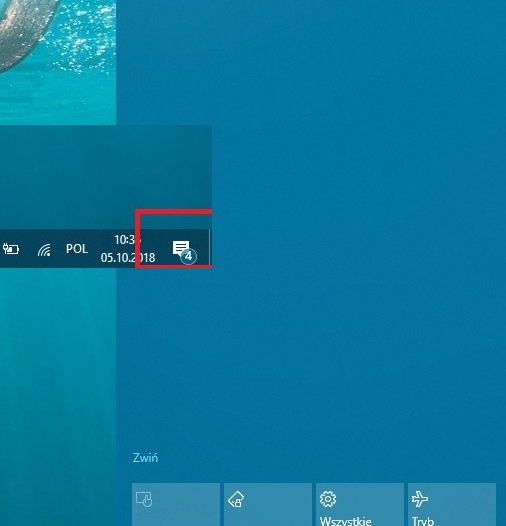 Notifications missing from Action Center
Apart from missing notifications, some users are also facing a similar issue where after closing the notification area all the notifications disappear. To resolve this issue, do the following:
Open Settings by pressing Windows Key+I.
First, navigate to System > Notifications & actions section and check if the required notifications have been enabled.
Then navigate to Privacy > Background Apps. This will reveal a list of apps which run in the background and send you notifications.
Toggle on Let apps run in the background and then Reboot your computer
However, if it is already toggled on, toggle it off, and then turn it back on.
You should also toggle this option for individual apps.
While its a cumbersome process but it seems to be the only workaround right now. After reboot, and you should start seeing notifications in the action center.
Every Windows Update breaks things on their first release. So if you have only a few problems, we would always recommend you to try simple solutions instead of complex ones. The chances are these issues will resolve through upcoming patches.
Let us know if this solution worked for you to fix missing notifications issue after Windows 10 Feature Update.
TIP: This post shows how to disable Notification and Action Center.