It is quite rare to have your PC's keyboard typing backward. Nevertheless, a considerable number of people have had this experience, so you aren't alone. Apart from having your keyboard type backward, you might also notice some specific menus rotate towards the left on hover.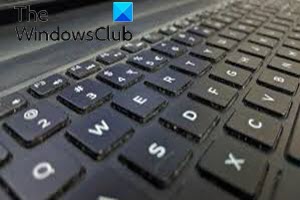 Most times, it is an application error, but it could be a computer error too. Changing your keyboard may not fix it because it is rarely the reason for that issue. Your keyboard may be typing backward due to one of the following reasons:
It could be due to a misconfigured keyboard settings.
Corrupted or an outdated keyboard driver.
Damaged system files.
Wrong location configuration.
Read below to see ways to fix this issue.
Keyboard typing backward from right to left
They are so many places to check if you experience this problem, it is easier to fix it if it is a system-wide error by checking any of the methods below.
Restart your PC.
Hard reboot your PC.
Check your system's Region.
Run the Keyboard Troubleshooter.
Change the keyboard typing direction.
Update or Reinstall your keyboard driver.
Troubleshoot in Clean Boot State.
1] Restart your PC
Often, a simple computer restart might fix this error; it won't cause you much to try restarting the PC. Navigate to the Start menu and use the Restart option.
If you use an external keyboard to type, try disconnecting the USB cable or the wireless connection, then wait for a while, reconnect and check if the error persists.
2] Hard reboot your PC
It is somehow similar to the method above, but here you won't allow the full shut down process. Hard rebooting a PC is an excellent method to resolve many internal issues on your computer.
Save any open document or progress first, and then press and hold the power button for a few seconds till the laptop goes off completely.
Remove your PC's battery and wait for around 3 minutes. Now, connect your adapter (don't insert the battery).
Boot up your system and check if the error persists.
If you use a Desktop PC, disconnect all peripherals (including the keyboard) and wireless connections, then unplug all external sockets. After a while, plug in your PC and connect all essential peripherals, then check.
3] Correct your system's Region
Most locations on earth write from left to right. If you have your keyboard typing backward, your system may have been configured to one of those locations.
To resolve this, open your Control Panel > Clock and Region > Region.
Select the Location or Administrative tab and click on Change system locale….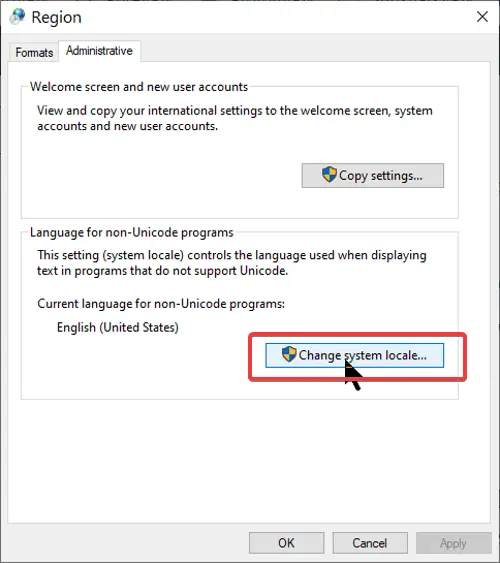 Click on the Current system locale dropdown menu and change it to your correct region. When in doubt, pick any English option.
Check now.
4] Run the Keyboard Troubleshooter
You can troubleshoot your keyboard to find out if it is the cause.
In Windows 10, go to the Start menu, type in Troubleshoot, and hit ENTER.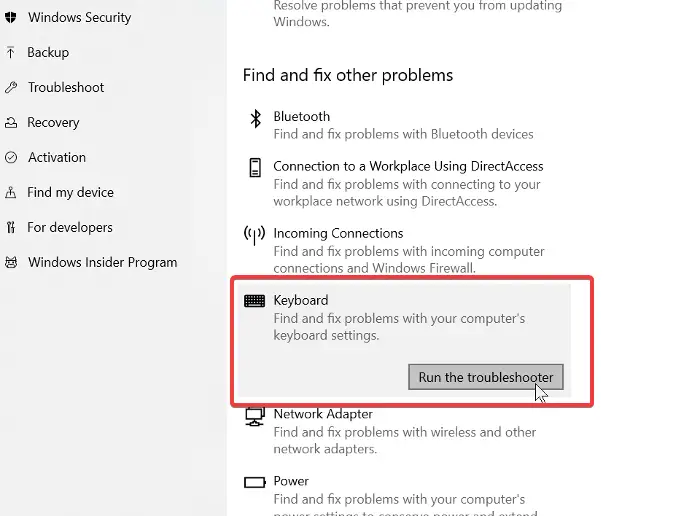 Scroll down the Find and fix other problems section and choose keyboard.
In Windows 11 you will see the setting here:

Finally, Run the Keyboard Troubleshooter and follow all on-screen instructions.
5] Change the keyboard typing direction

Windows allows you to change your typing direction at will. You can go from left-to-right and right-to-left with some shortcut keys. You may have done this. Try any of these shortcut keys:
For right-to-left, use CTRL + right SHIFT
For left-to-right, use CTRL + left SHIFT
Then check if this resolves it.
6] Reinstall your keyboard driver
An outdated or misconfigured keyboard driver could be a cause like we saw above, follow these steps to reinstall your drivers. Open Device Manager and expand the Keyboard option.
Right-click on Standard PS/2 keyboard (your keyboard name may be different based on your manufacturer).
Select Uninstall and follow all on-screen instructions, then Restart your PC when done.
Alternatively, you could visit your manufacturer's website, search for your computer, get your keyboard's driver, download and install it, Restart your PC, and check the errors.
7] Troubleshoot in Clean Boot State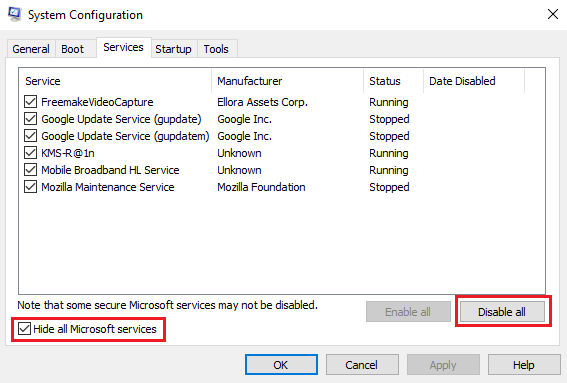 You can troubleshoot further manually by performing a Clean Boot. A Clean Boot starts a system with minimal drivers and startup programs. When you start the computer in clean boot, the computer starts by using a pre-selected minimal set of drivers and startup programs, and because the computer starts with a minimal set of drivers, some programs may not work as you expected.
Clean-boot troubleshooting is designed to isolate a performance problem. To perform clean-boot troubleshooting, you must disable or enable one process at a time, and then restart the computer after each action. If the problem goes away, you know that it was the last process, which was creating the problem.
In this way, you will be able to find the Process or Service which is creating issues for your Keyboard.
One of the methods in this article should fix this error.