To some, the mouse cursor in Windows 10/8/7 appears to be thin for their liking. Sure you can always make the blinking mouse thicker or bigger in Windows, there may still come a time when you may just lose track of it! If at such times you are unable to trace your mouse pointer easily or you find that you can't find it, what do you do? Move your mouse vigorously?
Keep track of your Mouse Pointer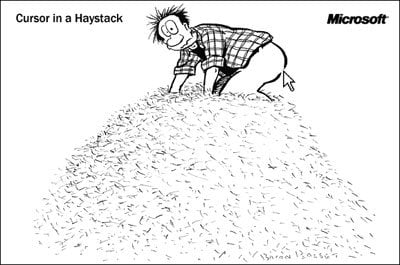 Well, here is a small tip on how you can keep track of the mouse pointer.
Show location of mouse pointer
Open Control Panel > Mouse > Pointer Options.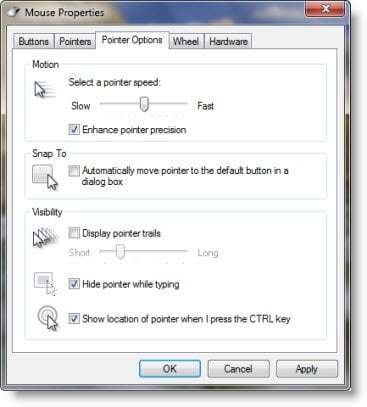 Check Show location of pointer when I press Ctrl key > Apply > OK.

Now click Ctrl key and see the effect you get to draw your attention to it.
You will never lose track of your mouse pointer again!
If you do, simply Press CTRL key to locate the mouse pointer.
Windows 10 users will be able to easily make the mouse pointer solid black.