If you try to drag-and-drop the user folders to the Windows taskbar, you will find that you cannot or that they may merge with the explorer icon and do not maintain their identity.
If you access your User Files folder very frequently, and if you'd like to pin it to your taskbar in Windows 10, Windows 8, or Windows 7 too, here is how you can do so.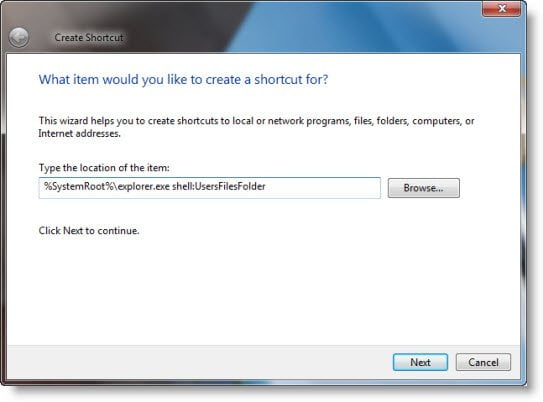 Pin User files or folders to Windows Taskbar
Right click on Desktop > New > Shortcut.
In the Create Shortcut box, copy-paste the following the location:
%SystemRoot%\explorer.exe shell:UsersFilesFolder
in the location textbox and click the Next button.
Give the Shortcut a name. I've given it as My Folder. Click Finish.
Give it a suitable icon by going into its Properties box and selecting Change Icon.
Finally drag it to the taskbar till you see a message: Pin to Taskbar
That's it!
Now read: How to pin a Folder or Drive to the Taskbar.