ChatGPT is the new buzz on the internet. This amazing AI tool can answer almost any question, write scripts, and articles, solve mathematical problems, etc. However, this led to a concern that ChatGPT is storing your data. If you are bothered about this, you can opt out of ChatGPT data collection. We have explained the same in this article.
Does ChatGPT store your data?
Interestingly, I asked this question to ChatGPT and it replied in the negative. But their privacy policy reads that ChatGPT "may" store your data to improve the AI bot. Also, practically speaking, storing your data will be necessary for ChatGPT to improve its responses.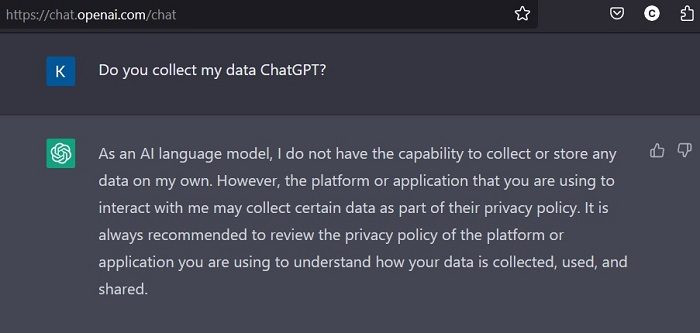 ChatGPT also states that your data could be reviewed but doesn't explicitly state whether this is done by a human or the AI bot itself. Nonetheless, it will be a wise idea to keep your personal information, questions asked and other confidential information a secret from ChatGPT. Who knows that sharing your bank password with the AI bot could lead to your money being withdrawn (without consent) from your bank?
How to opt out of your Data Collection on ChatGPT
ChatGPT allows you to opt out of data collection for your account by filling out a form. The procedure is as follows:
Open the opt-out request form link for ChatGPT
Login to the for using your email ID
Enter your details in the form.
Click on Submit
Let us discuss these steps in detail going further.
Open the ChatGPT form that has been created on docs.google.com. This form informs us that ChatGPT collects data (which ChatGPT denied) to improve its performance. The form allows you to submit the request for opting out of data collection.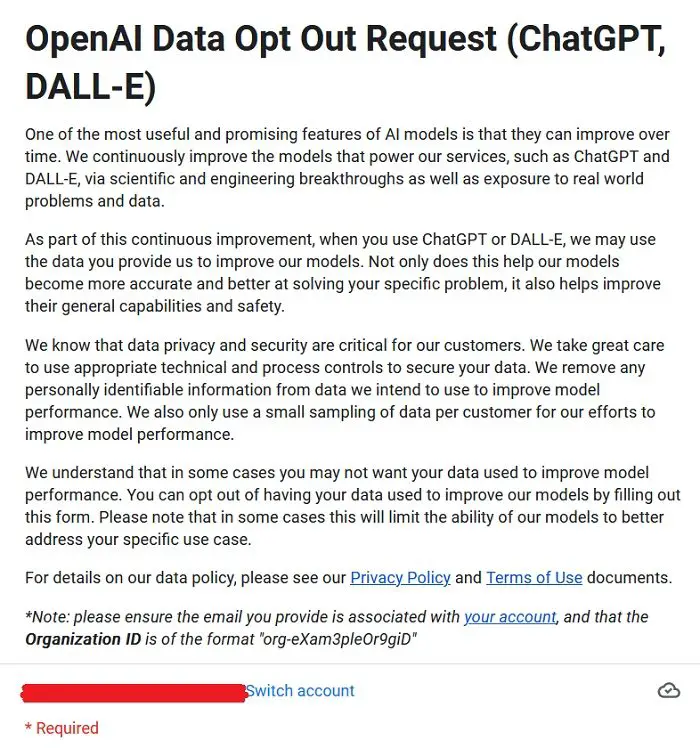 You will have to log in to the form using your email ID connected to ChatGPT. If you have logged on to multiple accounts on your system, then you can use the Switch User option.
Type your Email ID associated with ChatGPT in the section reserved for the same.
Now, go to platform.openai.com and log in using the same email ID.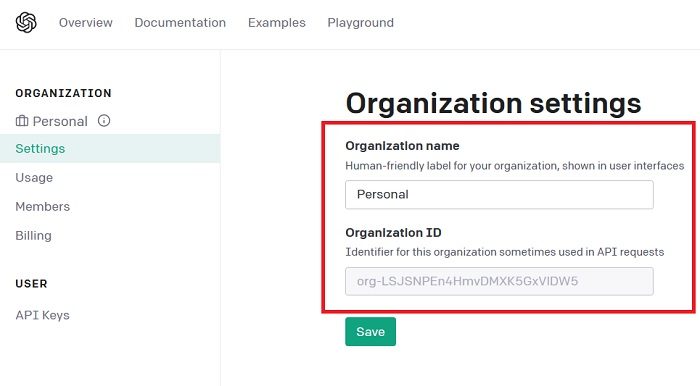 You will notice your Organization name and Organization ID on this page. Please copy-paste the same to the required section on the opt-out form.
Click on Submit.
If you encounter a captcha, please solve the puzzle to submit the form.
Once your request has been raised, OpenAI will send you an email when it stops collecting your data.
Many companies like Amazon, JP Morgan, etc are asking their employees not to use ChatGPT and even banning the same on their organization-managed systems. No doubt big organizations feel ChatGPT could be a potential cyber threat.
I can confirm that ChatGPT does not tell the truth always, and it has been caught in cross-questioning. When asked whether it collects data from the internet or not, ChatGPT replied no. Rather this no was so affirmative that the AI bot even clarified that doing so is against its policies. However, when it was asked how it trained itself, the answer was "from the internet."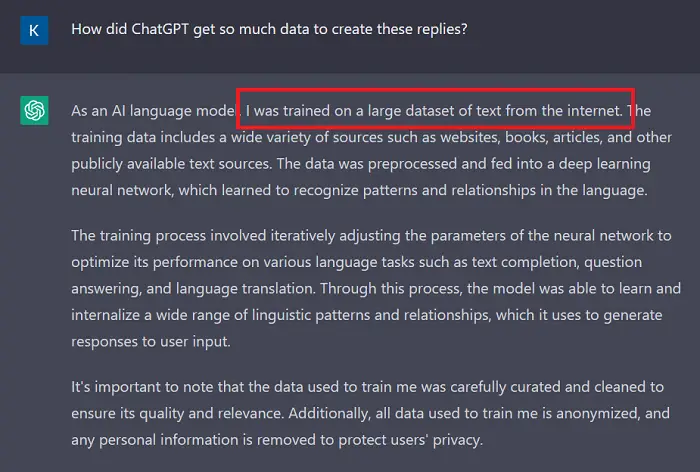 The main point is that the AI bot cannot be trusted with your data, so it's best to fill out the opt-out form.
Read next: Best free ChatGPT alternatives.