The Windows Team has started rolling out Windows 11 Insider Preview, and if you are using Windows 10 linked with a Microsoft account, you can install it on your PC right away. This post will guide you on how you can get Windows 11 Insider Preview!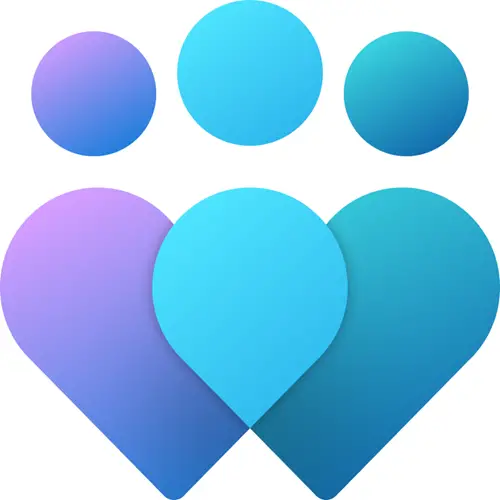 Before we go ahead, please understand that Insider builds may not be completely stable and have bugs. Installing it on your primary PC is not advisable. However, if you still want to install it, be prepared to meet crashes and instability.
Windows Insider Channel Limitations
When you are at Windows Insider Programme, the section will warn about any hardware limitations your PC may have for Windows 11. While it will allow you to join the insider program, you will not get access to few channels such as Dev, Beta. Microsoft restricts them mostly because the experience will be slower or degraded. The image below is from the Microsoft Blog.
It is also important to note that the PC will be marked if you roll back from the insider build to Windows 10. Microsoft will now give another exception and will now allow upgrading to Windows 11 Insider Preview builds again.
Related: How to Install Windows 11 using Hyper-V.
How to Get Windows 11 Insider Preview Build Now
To get Windows Insider builds, you need to sign up for the Insiders program. Then follow these steps: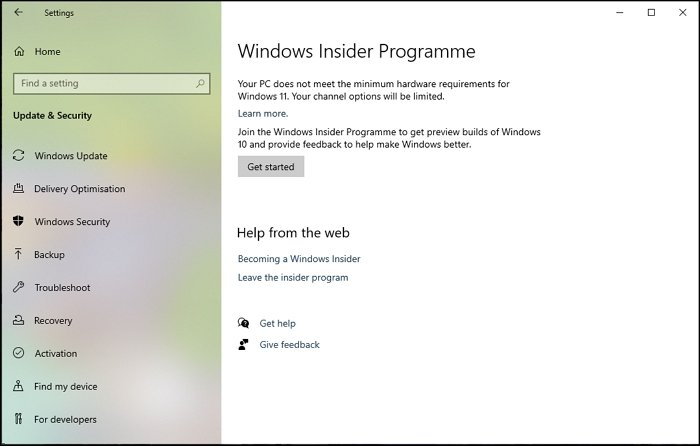 Open Windows Settings by pressing Win + I.
Navigate to Update & Security > Insider Programme.
Click on the Get Started button.
Click on Link Account, and select the Microsoft account on the PC. Click on the Continue button.
On the next screen, you will get the option to choose between Dev Preview Channel, Beta Preview Channel, Release Preview Channel.
Select whichever build you are comfortable with, and then click on Confirm button.
Post this; the computer will restart.
Once you log in to the PC, go to Windows Settings > Update and Security
Click on Check for Update button, and it should start downloading the Windows 11 Preview.
Once the update is download, the PC will restart again and install Windows 11 Preview.
Related: Microsoft has not yet released any Windows 11 ISO – but you can download Windows 11 Insider Preview ISO file from Microsoft directly using the UUP Dump Tool.
When in Windows 11, you can navigate to Settings > Windows Update > Windows Insider Program.
Here you will be able to change the insider settings or channels. The below screenshot clearly shows how much has changed, and the Insider Program is part of Windows Update, unlike Windows 10.
SURPRISINGLY while I have installed Windows 11, the build is stable even on a Dev release channel. There are bugs here and there, which will be rolled out in a couple of weeks, with new features rolled out soon.
Read: How to change the Insider Channel on Windows 11 from Dev to Beta.
I hope the post helps you install Windows 11 Insider Preview.
Related: How to Join or Leave Windows Insider Program and Stop getting Insider Builds.