One of the best Android emulators on the market today is none other than NoxPlayer, and you know what? It's free to use for as long as you want. Now, as of late, several users have been complaining about lag issues when using NoxPlayer, and they want to know if the problem can be rectified.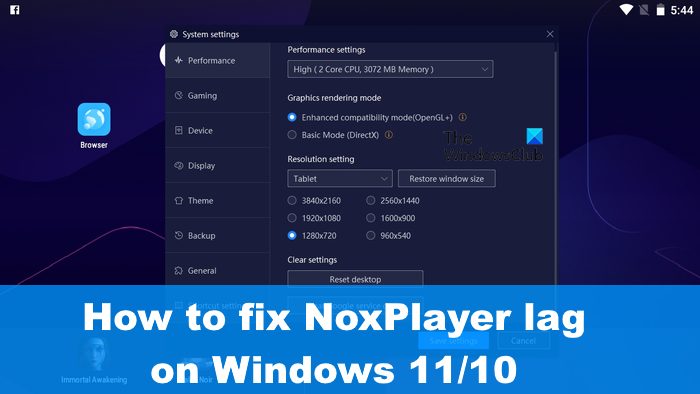 There are several ways to get this problem under control, but we must point out that in many situations, the reason behind the lag and other performance issues has much to do with the specifications of your computer. If the hardware specifications are not up to the required standard, then lagging will occur more often than not.
How to fix lag issues with NoxPlayer
If you are among the few who are experiencing lag when using NoxPlayer on Windows 11/10, then the following information should do you some good:
Turn on Virtual Technology (VT) on Windows
Delete NoxPlayer's cache
Update Graphics Drivers
Reassign RAM and CPU to NoxPlayer
Enable the High-Performance Graphics Card Driver.
1] Turn on Virtual Technology (VT) on Windows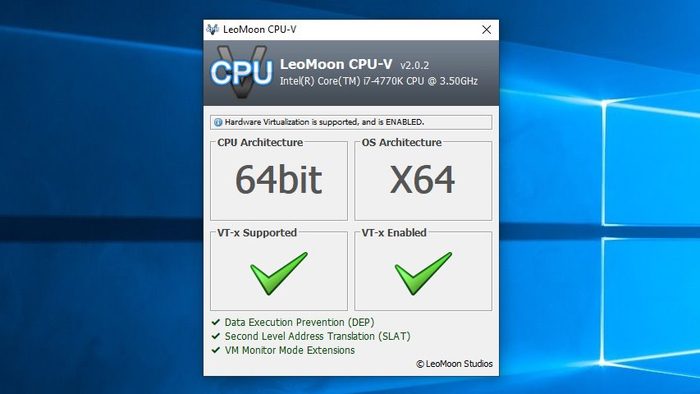 Before you attempt to try anything else, please check your BIOS details along with whether or not, Virtual Technology, or VT for short on your Windows computer, has been enabled.
To begin, please download LeoMoonCPU-V.
You will need it to check if your computer supports VT.
If this is the case, then the app will let you know if VT is enabled or not.
Here's the thing, most standard computers come with Virtual Technology (VT) built in, but in some situations, the function is disabled. In such a case, you are required to enable it or problems relating to lag where NoxPlayer is concerned will continue.
In order to enable Virtual Technology (VT), the user must boot into the BIOS. This is similar for most computers but similar to the point where everything is the same.
First, you must power down your computer.
Press the power button once it is off.
Via the boot menu, please press the F2 key or any other that aids in booting into the BIOS.
Navigate to the Configuration section, then look for one of the following options:
Virtualization
Intel Virtual Technology
VT-x.
Turn on the virtual engine, then finally, go ahead and press the F10 to save all changes.
Exit the BIOS and boot back into your computer. Try NoxPlayer again to see if things are working as they should.
2] Delete NoxPlayer's cache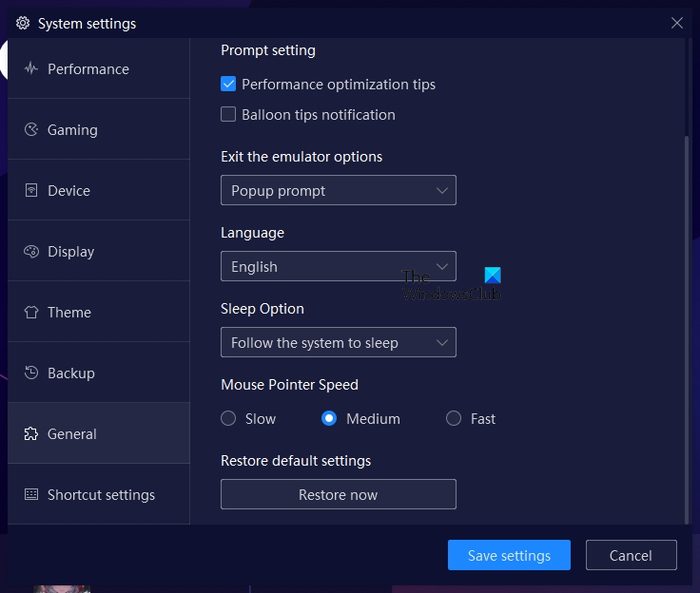 The option is there to clear the cache in NoxPlayer, an action that could aid in fixing the lag issue you now face. Let us explain how to clear this up so you can get back to doing whatever you've been doing prior.
Open the NoxPlayer app on your Windows computer right away.
From there, navigate to Settings and click on it.
You should see the Performance section. Select it.
After that, click on the button that reads, Clear Google Service Cache.
Alternatively, you can choose to select the Reset Desktop option.
The option is also there to select the General section of Settings. Once there, look for the Restore Now button to return NoxPlayer to its default state.
3] Update Graphics Drivers
Another good solution here is to update your graphics card driver to the latest version.
4] Reassign RAM and CPU to NoxPlayer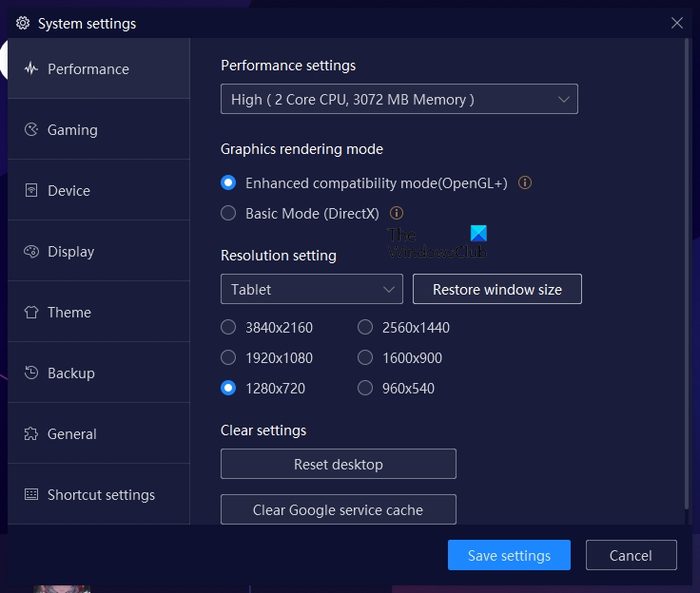 NoxPlayer has a feature where users can allocate CPU and RAM power to the emulator. Let us explain how to make use of it to your advantage.
Open the NoxPlayer app, then click on the Settings icon.
From there, you must select Performance via the left panel.
Look for Perfomance Settings, and from under it, choose how you want to reassign CPU power, along with the amount of memory.
5] Enable the High-Performance Graphics Card Driver
Depending on the specifications of your computer, it might be home to two GPUs. One is for when the user requires high performance, and the other for basic computer use.
To take advantage of these settings, you will have to force the Game to use a Graphics Card or GPU.
READ: Play all the fun Android games with Koplayer on Windows
How much RAM does NoxPlayer need?
NoxPlayer is considered lightweight when compared to other Android emulators. A single instance will require 1.5GB of RAM, while if you plan to run multiple instances, then 4GB is recommended.
Is NoxPlayer best for low-end PC?
NoxPlayer is known for being very lightweight, so it makes perfect sense to assume the application would strike quite well on a low-end computer within reason.