If you're facing Error 0x97 on Epson printers and now searching for its solutions then you've come to the right place. This might be a kind of warning that probably occurs due to having an issue related to internal hardware failure.
Error 0x97 on Epson printers
Because of this issue, your printer might stop working or commence printing some type of unspecified thing. Therefore, you won't be able to use it properly as long as your device has this issue. But don't worry! In this article, we have explained some easy tweaks that may help you to fix the error code.
Restart your printer
Run the Printer troubleshooter.
Update your printer driver.
Let's check them in details:
1] Restart your printer
Sometimes even by restarting a printer can solve the most common technical issues. All you need to turn off your printer and unplug the cables attached to it.
After detaching the data cables, wait for a while around 5 minutes.
Then press and hold the power button up to 60 seconds. Keep in mind that you don't have to release the power button during this.
Once it completes the time interval, keep pressing the power button and plug the power cable back into the power outlet.
Now press and hold the button for another 60 seconds again.
Then release the power button and see if the error message is still appearing on the printer.
2] Run the Printer troubleshooter
If something seems wrong with your printer, running the built-in Printer troubleshooter can possibly work as a solution. To run the printer troubleshooter, follow the below suggestions:
Right-click on the Start button first and select Run to open the Run dialog box.
In the text field, type the below command-lines and hit enter to run the command:
msdt.exe /id PrinterDiagnostic
On the next screen, hit the Next button.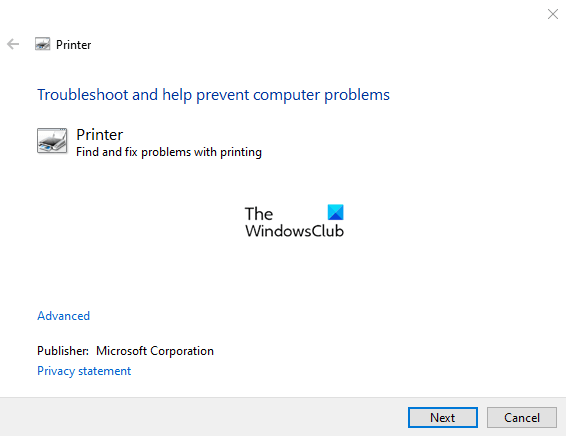 Once it completes the process, close the troubleshooter and check for the error.
3] Update your printer driver
If your Epson printer is still grappling of error code 0x97, you should update the printer driver using the Device Manager in Windows 10. The procedure to update the drives is as follows:
Right-click on the Start button and select Device Manager.
In the Device Manager window, locate and expand the Universal Serial Bus Controllers.
Then right-click on USB Composite Device and select Update driver from the context menu.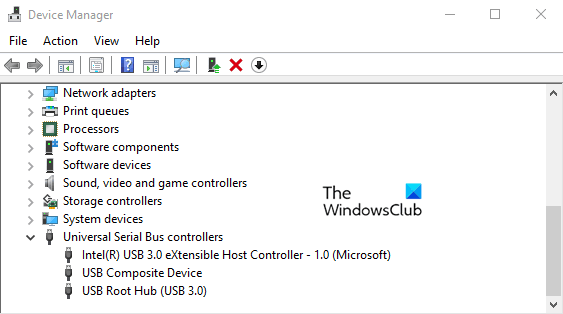 Select Search automatically for drivers option and Windows will start searching your computer for the best available driver.
And once it finds, the driver will get installed automatically.
You can also visit the official Epson driver support website and search for the latest driver related to your Windows version. If you get it, download the driver and install it manually.
All the best!