If you use the Calendar feature in the Outlook desktop app on your Windows 11/10 PC and you want to export the Outlook Calendar in CSV, here is how it is done. Outlook comes with an in-built feature that allows users to export all the Calendar entries to a Comma Separated Value file so that users can manage them manually. Whether you have five appointments in a month or fifty, you can export them all and manage them from any PC.
The Calendar in Outlook helps you to manage all the appointments, meetings, and it works like a reminder as well as a To-do list app. If you are moving from Outlook Calendar to something else or you just want to get a list of all the scheduled entries you have in your Outlook Calendar account, you can use this step by step guide. There is no need to use any third-party service since it can be done with the help of the in-built options.
Export Outlook Calendar in CSV file
To export Outlook Calendar in CSV, follow these steps-
Open Outlook and click on File.
Select the Open & Export option.
Click on the Import/Export button.
Select Export to a file from the list.
Select Command Separated Values.
Choose Calendar and click the Next button.
Select a path and give it a name.
Select the action you want to perform.
Choose a range of date.
Save your file.
Read on to learn the steps in detail.
At first, open the Outlook on your PC and click the File button visible on the top right corner. After that, select the Open & Export option and choose Import/Export from the list.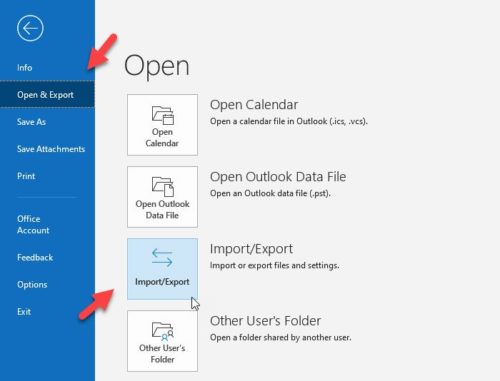 Now you can see some options listed in a popup window. You need to select Export to a file from the list and click the Next button.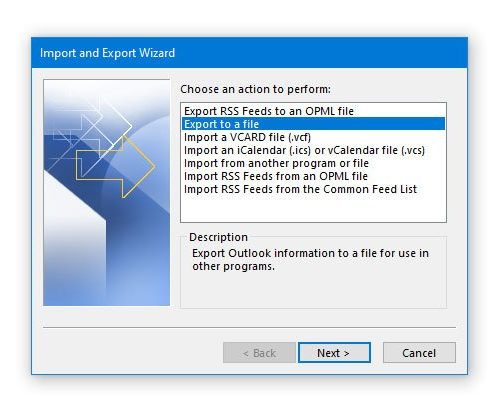 Then, you will have two options, i.e. CSV and PST. You need to choose Comma Separated Values between those two options and click the Next button.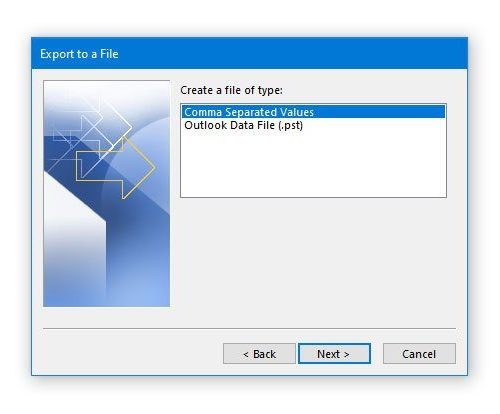 Now, choose Calendar from the list. If you expand it, you will get some more options so that you can select something individually. For example, you can choose birthdays, appointments, holidays, etc. Do it as per your needs and click the Next button.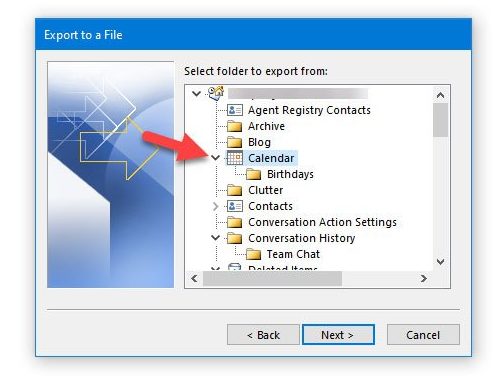 After that, you have to choose a path where you want to save the Comma Separated Values or CSV file. Also, you must give it a name. For that, click the Browse button, select a location in your computer, and enter a name as per your wish.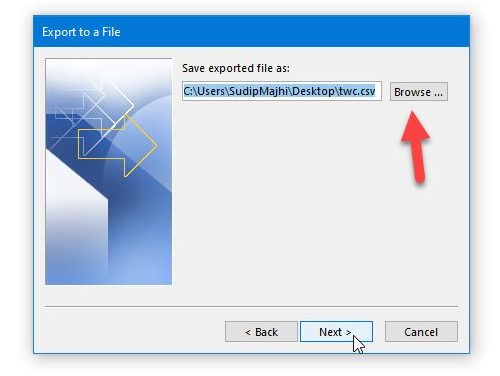 After clicking the Next button, it will show the action that is about to be performed. Make sure there is a tick in the respective action. If so, click the Finish button and choose a date range.
After doing that and clicking the OK button, it will be saved in the predefined location.
Now, you can open the .csv file with Excel or Google Sheets to check all the appointments or entries.