Microsoft Word comes with a feature that lets you create the newsletter or newspaper-style columns in the entire document. Converting your document into multiple columns not only gives it a traditional newspaper style look but also saves your printing cost by decreasing the page count. In this post, we will show you how to create newspaper-style or newsletter columns in Microsoft Word.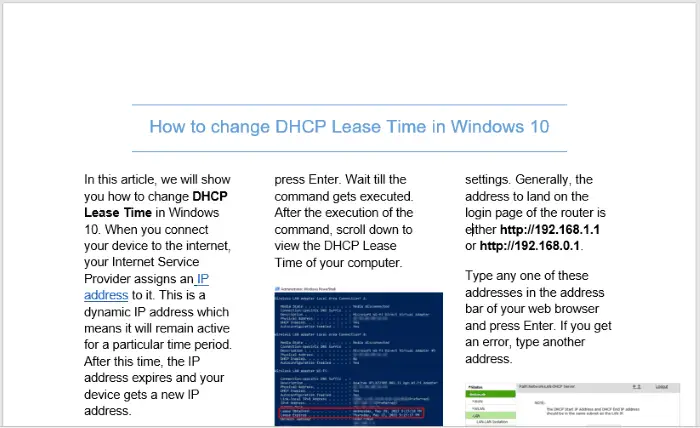 How to create Newspaper-style columns in Word
If you want your Word document looks like a Newspaper or a Newsletter, you can create multiple columns in it and customize the same. To create the newsletter columns in Microsoft Word, follow the below-listed steps:
Launch Microsoft Word document.
Click the Layout tab.
Select Columns
Select One, Two or Three
Save your Word document.
Let's see these steps in detail.
Launch Microsoft Word and open your document in it.
Now, click on the Layout tab and then click Columns in the Page Setup section. There, you will see the following options:
Create 2 columns.
Create 3 columns.
Add a column to the right side.
Add a column to the left side.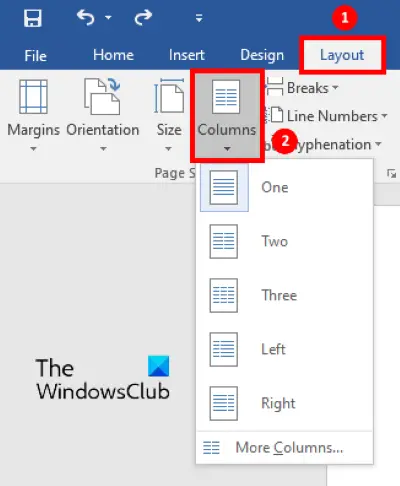 Select the option as per your requirement.
If you want to add more than 3 columns to your document, you have to click on the More Columns option.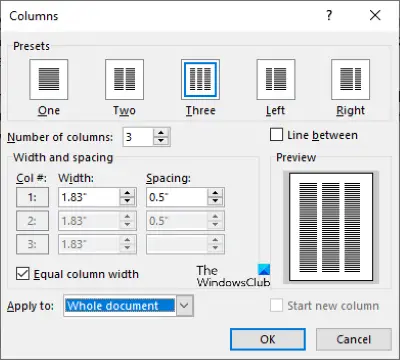 This will open a new window in which different customization options are available, have a look:
If you want to separate the columns with a line, click on the checkbox adjacent to the Line between option.
You can vary the width and spacing between the columns. By default, all the columns show equal spacing and width. But if you want the custom width and spacing for each column, you have to deselect the checkbox adjacent to the Equal column width option.
In the Preview section, you can view all the changes that you make.
To insert images in your document, go to "Insert > Pictures" and select the image from your computer.
After inserting an image, you have to resize it manually. If you want, you can create a Drop Cap in your document.
When you are done, save your document.
You might be interested in reading: