The formatting in Microsoft Word is a great feature to design our text documents as we like. Sometimes, even after applying a lot of formatting to the document, it doesn't work. In that case, we might think of removing all formatting at once. This guide helps you to remove all formatting in Microsoft Word.
Microsoft Word is one of the best word processors available for use in the market today. The software is getting updated with the changing times to match the ever-growing needs. You can even do complicated works in Word easily with its developer tools that can be activated in the settings. Using the features of formatting, you can design your documents greatly and do whatever it takes to make your content stand out. You can also remove all formatting in a few clicks. Let's see how you can do it.
How to clear or remove all Formatting in Word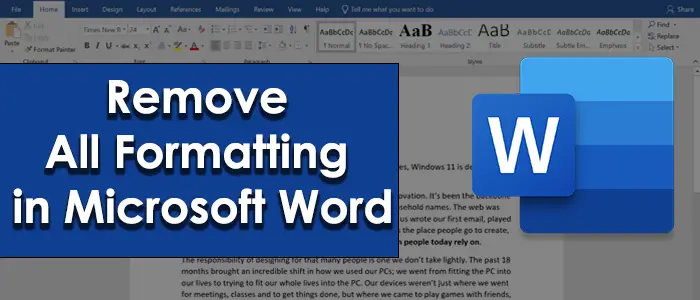 To remove all formatting in Microsoft Word,
Select all the text or portion of text to remove formatting
Click on the Home tab in the ribbon
Then click on the dropdown arrow button in the styles section
Click on Clear All in the Styles box
Let's see the process in detail.
First, you need to select all the text or the particular text you need to remove formatting. Then, click on the Home tab in the ribbon menu. You will see various sections like Font, Paragraph, Styles. In the Styles section, click on the small drop-down arrow button.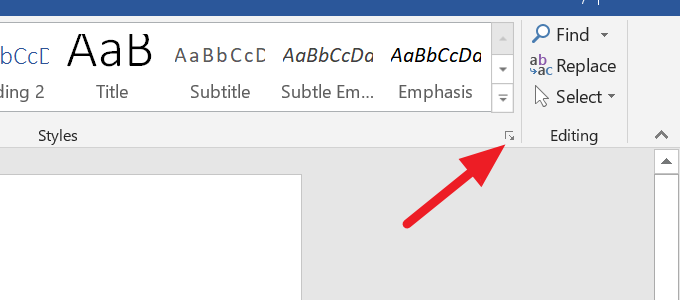 Then, you will see a Styles box opened with different options. Click on Clear All to remove every formatting applied to the selected text.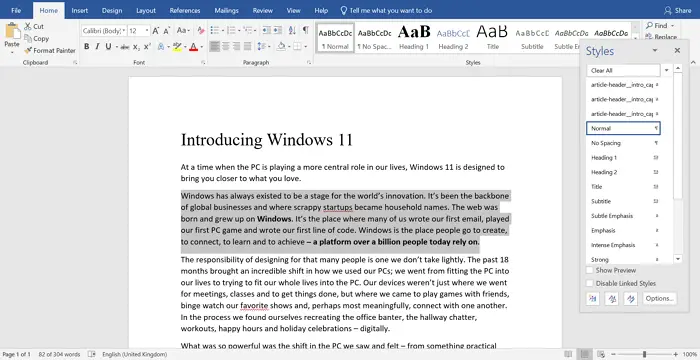 The formatting of the selection will be removed by now. Alternatively, you can also remove formatting with a single click. Just select the text and click on the 'A button with an eraser' in the Font section of the Home tab.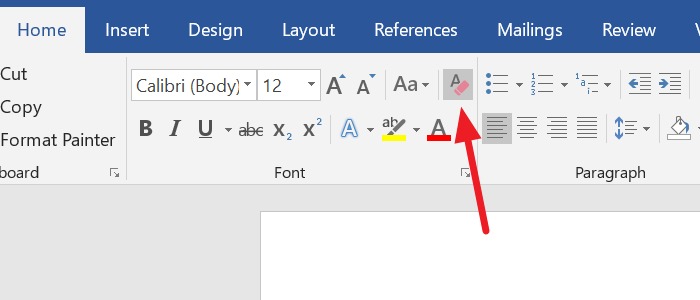 It will remove all the formatting in a single click.
We hope this guide helps you in knowing the formatting feature of Microsoft Word better.