Have you ever come across a situation where you need to add a YouTube video into a Word document, and you are clueless about it? Fear not, this guide will give you a detailed way to add a YouTube video to a Word document.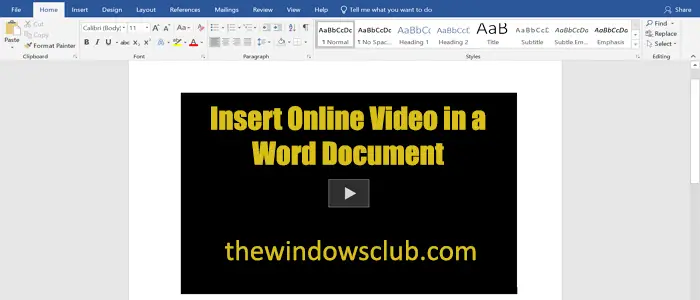 Microsoft Word is a terrific word processing program. We can create beautiful documents however we like using its features. Sometimes, we may find the need to add a YouTube video to the document for reference or to make the document more detailed with the help of a video. Microsoft Word has a feature to do so! You can add not only YouTube videos, but any video whose embed code is available. Let's see how we can do it.
How to insert an Online Video into a Word Document
To add a YouTube video or any other video into a Word document,
Get the embed code of YouTube/any other video
Open the Word document
Click on the Insert tab in the ribbon menu
Select Online Video
Paste the embed code.
Let's see the process in detail.
Microsoft provides you with two options to insert a video through a link in a Word document. You can get the embed code from a particular website like YouTube, or you can directly search YouTube videos in the document itself. As it works slow, it is recommended to get YouTube video's embed code to begin with.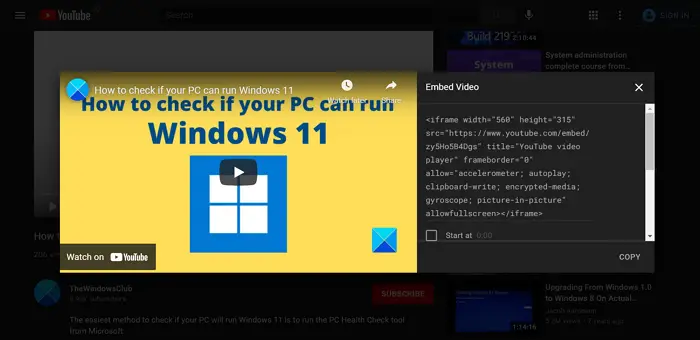 After getting the embed code, open a Word document and place the text cursor where you want to add the video.
Then, click on the Insert tab in the ribbon menu and then select Online Video in the Media section.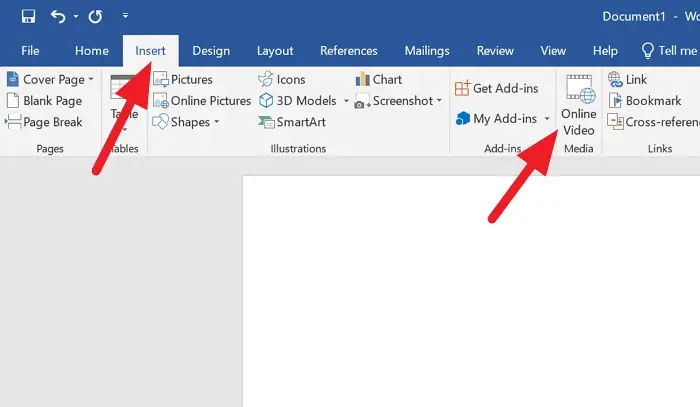 You will see an Insert Video box with two options. Enter the search term beside YouTube and press enter.
Since you have embed code, paste the embed code in the text box beside From a Video Embed Code and press Enter.
The video will get added to the Word document.
Adding a video to a Word document is so easy if you have code to embed the video.