USB is now being used in all devices. USB A is leading with most devices based on it. Peripherals like Pen Drives, External Hard disks, and more use a USB port. USB C is coming up to be the next big standard in the computing world due to its high transfer speeds, wider compatibility, and support for external Graphics Processing Units. However, USB 3.0 ports have been reported to be causing the following error to appear on Windows 11/10 whenever a USB device is plugged in:
Not enough USB controller resources, The controller does not have enough resources for this device.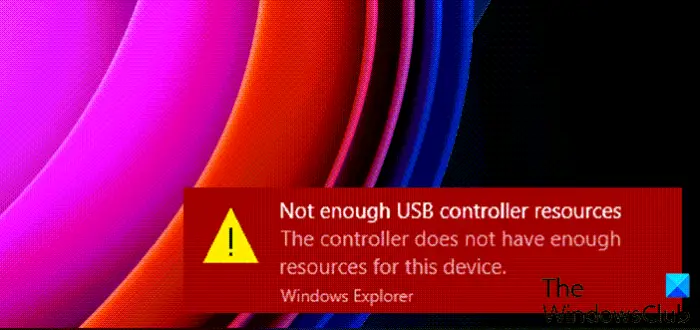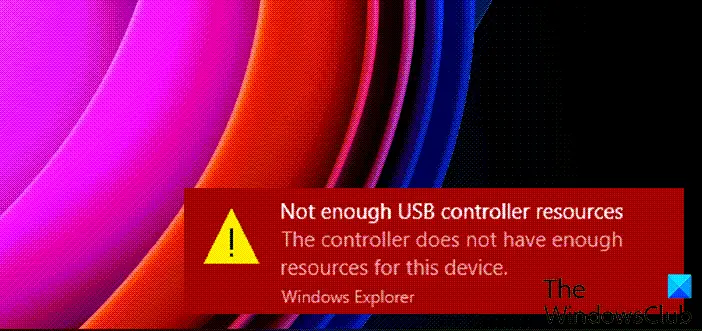 Not enough USB controller resources
In this article, we will be discussing the probable fixes for this issue:
Use a lower generation USB port.
Use a dock.
Disable the xHCI Mode option in BIOS.
Reinstall the Universal Serial Bus Controller drivers.
Run USB Troubleshooter.
1] Use a lower generation USB port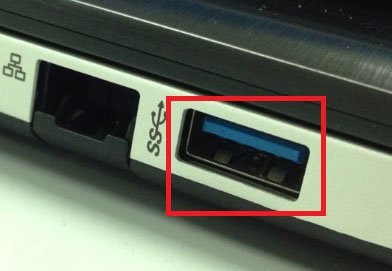 This issue mostly occurs when a device is connected to a USB 3.0 port. You can try to plug in your device to a USB 2.0 port and check if that fixes your issues.
You can identify a USB 3.0 port like the one in blue as given in the image above. All other ports are of a lower generation.
2] Use a dock
Using a dock can also solve your issues. Because when too much power on laptops and notebooks are drawn from the USB ports and as a USB 3.0  port draws more power than a USB 2.0 port. Hence, plugging in your USB Device to a USB 2.0 Port should make you get rid of this error.
3] Disable the xHCI Mode option in BIOS
Boot your computer into the BIOS.
Once booted, go to the tab labeled as Advanced.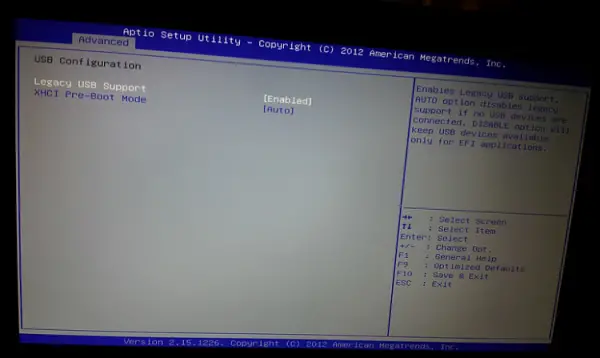 Under the section of USB Configuration, make sure that the entry for xHCI Pre-boot mode is set to be Disabled.
Save the changes and reboot your computer to Windows 11/10 and check if that fixed your issues.
4] Reinstall the Universal Service Controller drivers
The main drivers that might be a cause for this particular file will be marked with a small yellow exclamation mark icon inside of the Device Manager. If not, look out for sub-entries under Universal Serial Bus controllers entry, then we suggest you Update these drivers and mainly Generic USB Hub driver.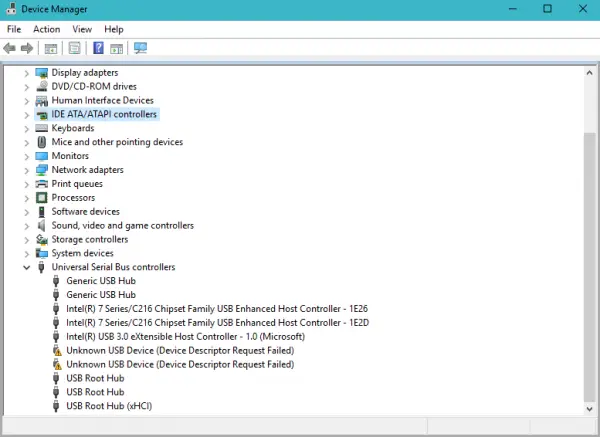 Alternatively, you can Uninstall them and then Reboot your computer and allow Windows to reinstall them automatically.
5] Run USB Troubleshooter
Run the Hardware and Device Troubleshooter or the Windows USB Troubleshooter and check if it helps. The automated tools check the hardware or USB connection to the computer for any known issues and fix them automatically.
Hope something helps!