If you are receiving an I/O Device error when using an external hard drive on a Windows 11/10 computer, then this post will help you fix the problem. The error can occur because of many reasons including disk issues, hardware connectivity, and even driver issues.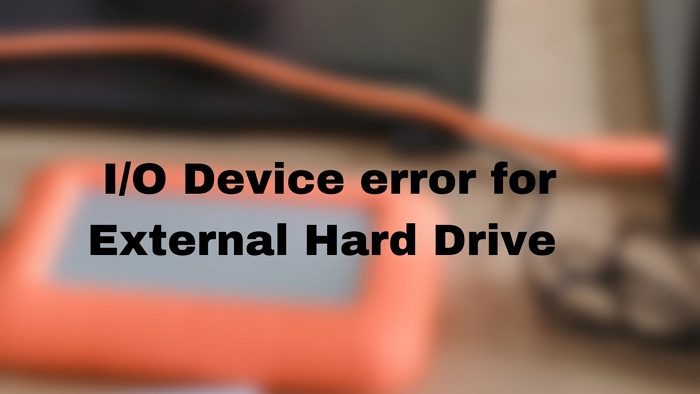 Fix I/O Device error for External Hard Drive
You will need a clear understanding of checking hardware, and running system tools on the Windows11/10  PC or Laptop. Follow these suggestions:
Restart your computer and try
Try an alternate USB Port
Check Drive Connection
Runk CHKDSK
Update or Reinstall Device Driver
Make sure to use an admin account to resolve this.
1] Restart your computer and try
Restart your computer and try again and see if that works for you.
2] Try an alternate USB Port
Try an alternate USB Port and see if that helps.
3] Check Drive Connection
While the internal drives are connected properly, external devices sometimes face issues with their wiring. It could be the USB port or if you are connecting through the IDE wires, then it could be a loose connection. The hard drive will not properly function if the cable isn't properly attached.
To fix the problem, you can reattach the wires or try another one. If it's a PC make sure to turn off the power before attempting it. If you are trying it with an external hard drive, ensure the wires are connecting in the right orientation. If you are using a laptop, ensure it is being attempted by a professional.
4] Run CHKDSK
It's a command-line utility that can check the file system and file system metadata of a volume for logical and physical errors. It needs to be used with ith the /f, /r, /x, or /b parameters to fix errors on the volume.
/b:  It works with NTFS only and clears the list of bad clusters on the volume and rescans all allocated and free clusters for errors.
/r: Find physical disk errors in the file system and attempt to recover data from any affected disk sectors.
/f: It can figure out open files on the disk and which have not te been recorded in the FAT Table.
/x: Forces the volume to dismount first so the disk can be checked properly.
Open Windows Terminal or Command Prompt with admin permission, and execute the CHKDSK with one of these options to repair the disk.
5] Update or Reinstall Device Driver
If everything else is working as expected, one more attempt can be taken to update the drivers. It can be achieved in multiple ways: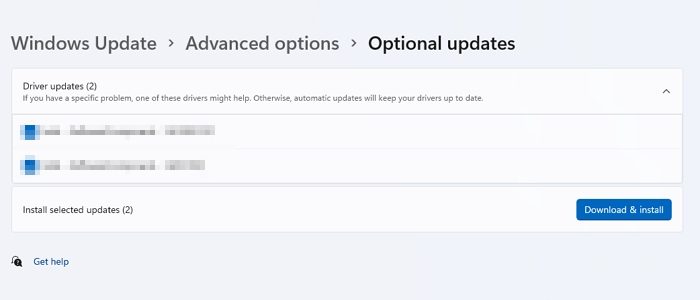 Windows Update: Go to Settings > Windows Update > Advanced Options > Optional Updates. Check if there is a driver update related to storage. If yes, install it.
OEM Website: Most of the OEMs offer software or offer a dedicated download page on their website. You can run the installer and the driver for the hard disk will be updated or installed.
Third-party software: There are a lot of third-party driver updaters that allow you to find the driver and install it. They can find the latest driver update which makes it easy to install it.
If none of these methods work, then the problem is with the external drive, and you may want to change it.  I hope the post is useful to get you a clear idea of how the problem can be resolved, and if not lead to help you figure out the issue with the external drive.
What is an IO device?
IO or Input-Output is a hardware device that is used to communicate with the computer. IO device can be anything including a keyboard, mouse, monitor, and so on.
How do I initialize a hard drive with an IO error?
You can do it, but it would be best to figure out any hardware or software issue related to it. Once you are done checking through the CHKDSK tool, you can then use the disk management tool to initialize the disk.
Open the disk management tool, and then locate the hard drive which is not initialized. It is usually in black or grey in color. Right-click on it, and then select Initialize Disk. Post that you can create partitions.
What do I do if Disk won't initialize in Windows?
First, ensure that the disk is online. Right-click on the disk which is offline, and then click on the Reactivate Disk option from the menu. If the disk status remains offline, you can check the cables once again to ensure its proper.