We all use the USB as the detachable drive to transfer data since it's convenient to carry and can be easily operated plus it provides great speed in data transferring. Today, I came around a weird issue on my USB drive, which I think I should share with you all. I plugged my USB into my colleague's laptop to transfer some files. When I plugged the USB back to my Windows laptop, the files & folders in USB turn into shortcuts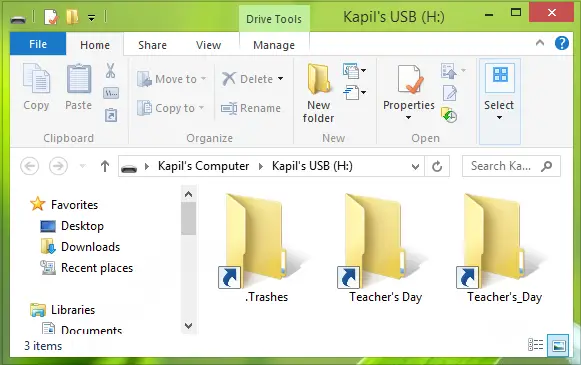 This was crazy and I couldn't delete these folder shortcuts, because the target file location was Command Prompt itself. Also, you can't move or delete the files stored in the front. In addition to this, there was a .Trashes folder inside the USB. It led me to suspect that some sort of virus may have got admitted into my USB. I didn't waste any time and scanned the USB using my native security suite, i.e., Windows Defender. Windows Defender, on its part, found something malicious. It performed some cleaning action and asked me to reboot. I did it, but there was still no change in the situation, as far as USB drive was concerned.
I searched on the Internet & came to know that there were many others like me facing this weird issue. I found a working solution and consider it worth sharing it here. Create a system restore point first before you proceed.
Files & folders in USB turn into shortcuts
1. Make sure that you have Hidden Files checked on in the ribbon inside Windows File Explorer. Now open the Command Prompt with administrative privileges and type this command and hit Enter. Here, substitute h: with your USB drive letter.
attrib

 -h -r -s /s h:\*.*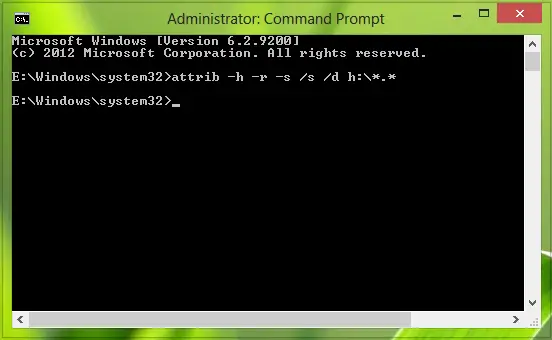 2. After doing this, come back to the USB drive, you'll find that command has been executed, but the shortcuts are still there. Since the files got executed, you can move them easily to your desired target location.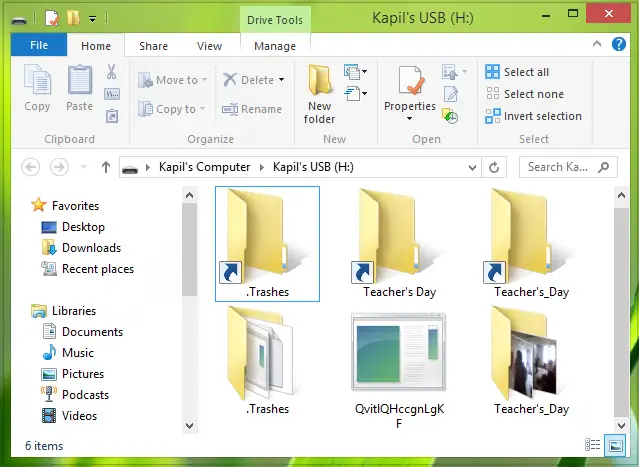 3. Move all the necessary files to the desired location, and let the shortcuts remain as it is. After this, format the USB drive. Next, run the System File Checker scan to the Windows. Also, run a complete scan using Windows Defender, or any anti-virus you're running.
4. Copy your data files back.
This should resolve the issue.
A little off the subject, but you definitely want to have a look at this comprehensive list, if you are looking for some free software for Windows.