The Android app for Microsoft Outlook has an error that prevents users from opening their email messages. Every time the app is launched, users receive the message as "Error Loading message," which happens when for some reason, the app is not able to display or sync or validate the account for some reason. This post will offer some suggestions that you can follow to fix the problem with Outlook on Android.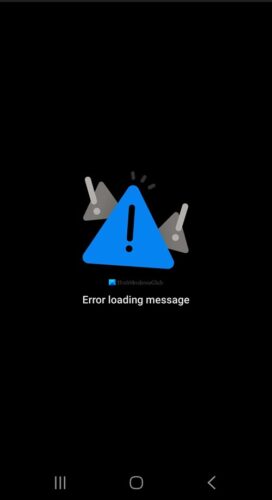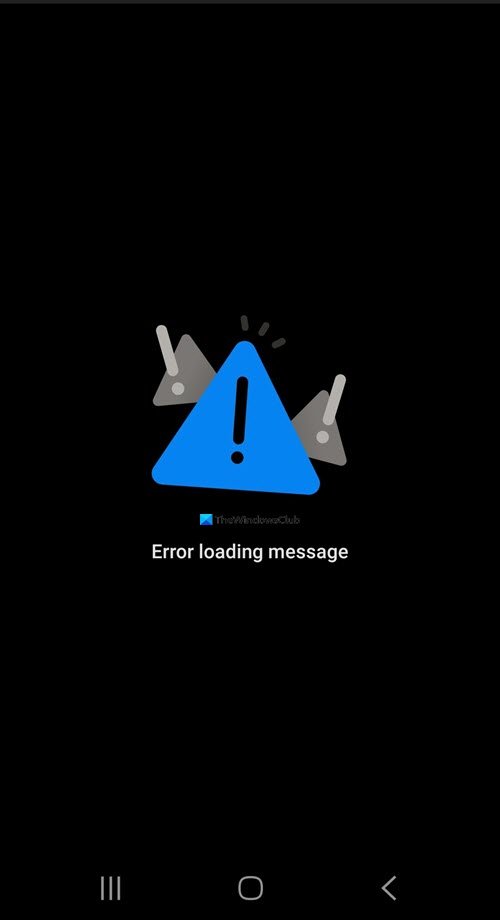 Error loading message – Outlook error on Android
The issue may not be related to your account if you can access it from other devices. It is mostly the problem with the app.
Reset Outlook App
Update or Reinstall Outlook App
Reinstallation of the application or clearing the cache does not delete any email. The emails will be back in the app once you sign-in again. Assuming you have already restarted the phone once, let's try some of these.
Reset Outlook App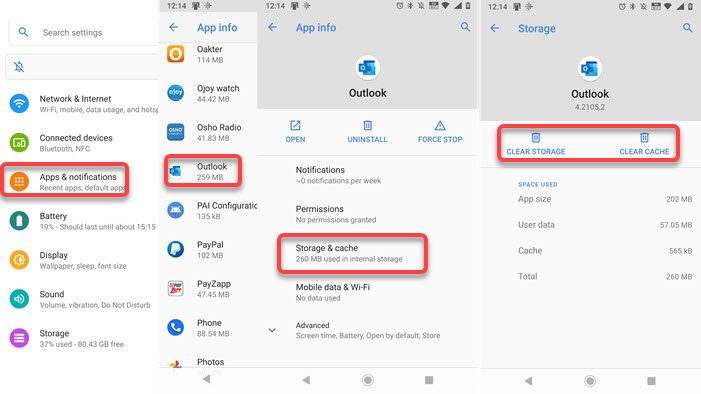 By resetting, the method here is to clear the storage and cache.
Go to Settings > Apps > App Info
Locate the Outlook App and tap on it
Select Storage and cache
Clear both of them.
Relaunch Outlook App, and you can be asked to sign-in again. Now it should work.
Update or Reinstall Outlook App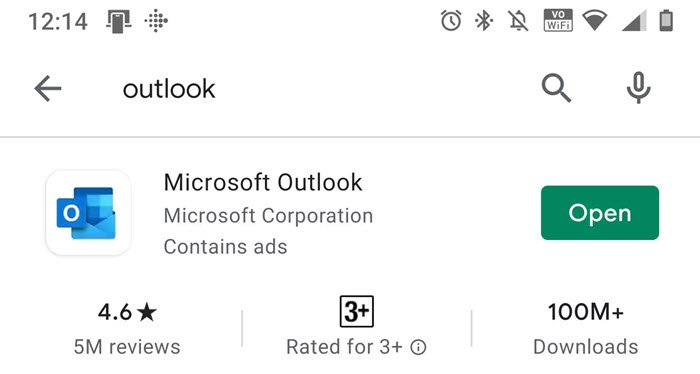 The second option is to update or reinstall the app. Possible something has gone corrupt or needs an update to work as expected.
Go to Play Store, and search Outlook.
Once located, tap on it to open the listing.
Choose to update or uninstall
Once done, reinstall the app if you uninstalled or launch the app.
This followed by a restart is a good idea though it should work without it.
I hope the post was easy to follow, and you were able to load the messages now. It is usually a corruption or mismatch in the cache that causes the problem. Make sure you have a stable internet connection when following the process.