Windows Defender is one of the best free antivirus software for Windows 10. Since it is easy and reliable to use, most of the users prefer to use it. Today, we came around an error faced on Windows Defender while turning it on. One of my readers reported that when he turns on the Windows Defender, he is unable to do so.
He has sent us the error screenshot: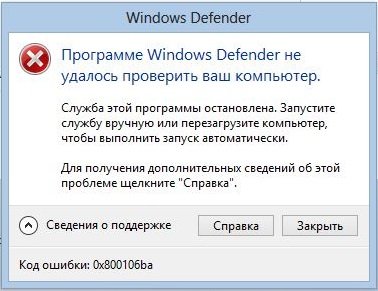 When he tried to turn on Windows Defender, its icon turned red with the above-shown message. AlsoDefender showed that the version is outdated. After doing some research, I came around to this thread and found the fix.
Error 0x800106a, Windows Defender does not open
If you face this issue, here are the methods you can follow to fix the issue:
Verify whether Windows Defender service is running or not
Re-register Windows Defender DLL files.
Let us take a look at them.
1] Verify whether Windows Defender service is running or not
1. Press Windows Key + R combination, type put services.msc in Run dialog box and hit Enter to open the Services.
2. Scroll down to look for Windows Defender Service and double click on it to modify its status: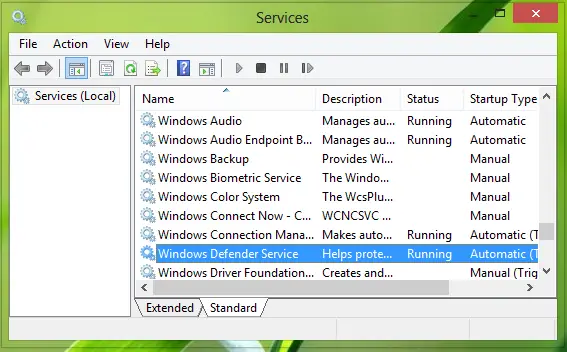 3. In the following window, make sure that the service is running. If you're facing the issue then this service may be showing stopped status. Click on Start and pick Startup type to Automatic. Click Apply followed by OK.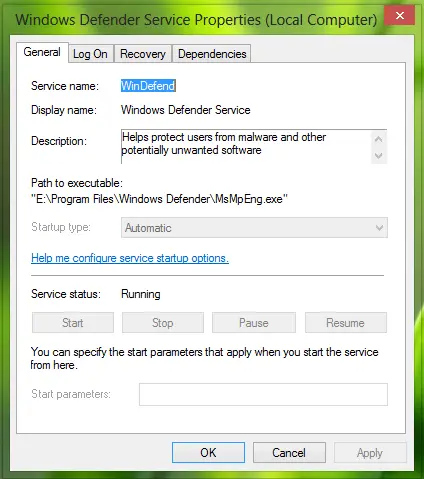 4. Reboot the system once, this may be helpful and the issue should be resolved by restarting the computer.
Related: Windows Defender is turned off by Group Policy
2] Re-register Windows Defender DLL files

1. Open administrative Command Prompt, type following commands one by one followed by Enter key:
regsvr32  atl.dll

regsvr32  wuapi.dll

regsvr32  softpub.dll

regsvr32  mssip32.dll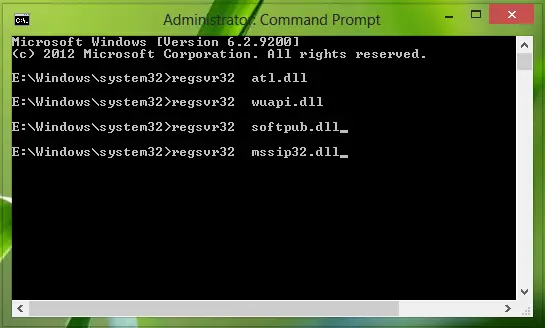 2. Now close the Command Prompt and reboot the system. The issue should be fixed out significantly.
Hope this helps!
These posts Windows Defender is not working or Unable to turn on Windows Defender may also help you.