Windows Defender is the default anti-virus on Windows 11/10. It's good enough for most major cases. Therefore, you won't need a third-party option unless for extreme cases which are quite rare. Not to mention, Windows Defender is not a resource hog, so it should play well with your Windows 11/10 system. Now, there are times when Windows Defender fails to work due to Group Policy. This tends to happen at times, but worry not, we're here to set your mind at ease with a few fixes.
Windows Defender is turned off by Group Policy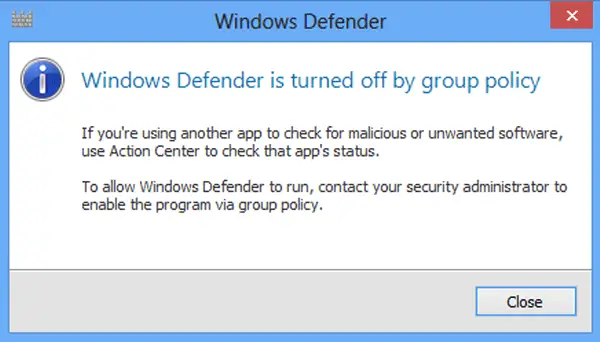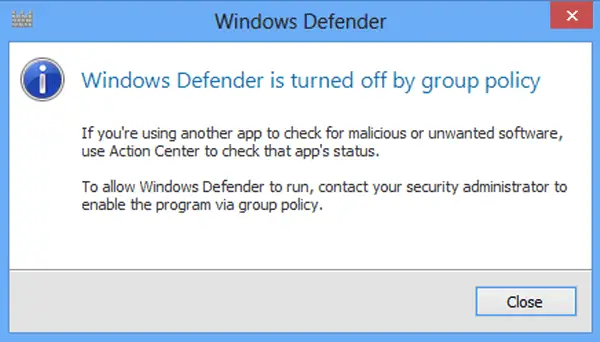 If you receive a Windows Defender Group Policy error which states Windows Defender – This app is turned off by Group Policy then you need to enable it using Group Policy Editor, Settings or Registry. Learn how to do it.
Check if Windows Defender is turned off via Settings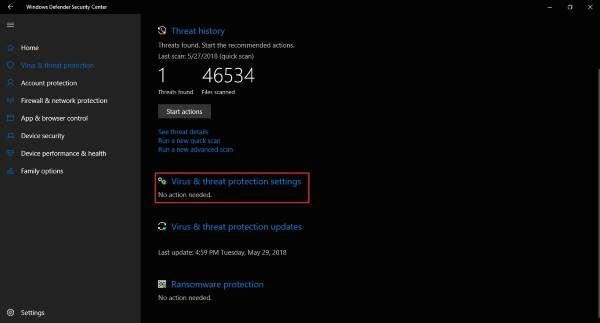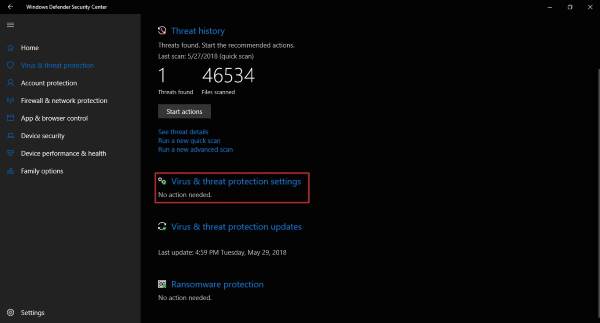 The first option to take here is to check if Windows 10 is turned off via the Settings app. We'll do this by launching the pressing Windows Key + I to open the Settings app, then navigate to Update & Security.
Choose Windows Defender from the menu, then select Open Windows Defender Security Center. Additionally, go to Virus & threat protection, then take the step to Virus & threat protection settings at the bottom.
Find Real-time protection and enable it if it hasn't been enabled before. This should fix everything.
If that doesn't work, then we will have to do something a bit more difficult, so follow closely.
Enable Windows Defender using Group Policy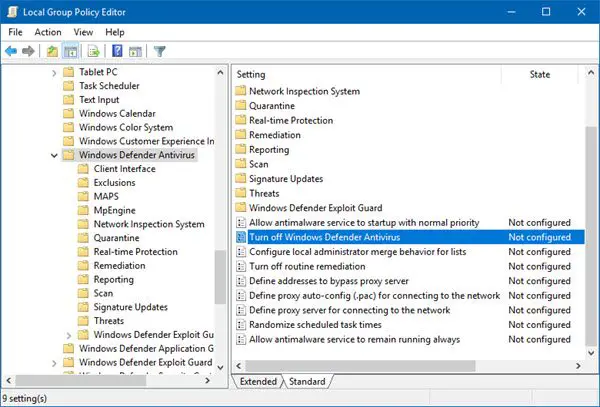 Fire up the Run dialog by pressing Windows Key + R, and make sure you've logged in as an administrator. Type gpedit.msc into the box and travel to:
Local Computer Policy > Administrative Templates > Windows Components > Windows Defender Antivirus.
In the right-pane, double-click on Turn off Windows Defender Antivirus. Now from the Properties box which opens up, select Not Configured and then hit OK.
This policy setting turns off Windows Defender Antivirus. If you enable this policy setting, Windows Defender Antivirus does not run, and computers are not scanned for malware or other potentially unwanted software. If you disable or do not configure this policy setting, by default Windows Defender Antivirus runs and computers are scanned for malware and other potentially unwanted software.
Restart your computer to see the final changes. If all works well, then great.
Tweak the Registry to turn on Windows Defender
OK, so the plan here is to press Windows Key + R to launch the Run dialog, then type regedit into the box, and click Enter after. Doing this should launch the Windows 10 Registry Editor. Search for the following key:
HKEY_LOCAL_MACHINE\SOFTWARE\Policies\Microsoft\Windows Defender
If you see a DisableAntiSpyware key there, delete it.
If you need additional inputs this post on Windows Defender is turned off or not working will help you.