When you install Microsoft Office or some other software on your PC, several add-ins automatically install and register on your PC, but not all of them are useful enough to keep. Add-ins are the functionality tools installed on your PC to add custom commands in your programs. While most of the add-ins are useful and are designed to increase your productivity, some of them are useless or outdated and may clutter your PC unnecessarily. These outdated add-ins may probably cause the deadlocks and raise the compatibility issues too.
In this post, we will learn about how to enable, disable or remove Microsoft Outlook add-ins.
Enable or disable Microsoft Outlook add-ins
To look for Outlook add-ins in Outlook 2016/2013/2010, open your Outlook desktop client and click on the red Windows Store icon you see.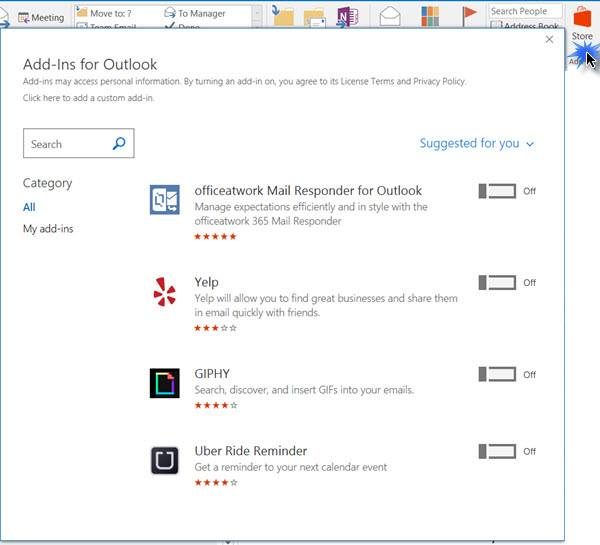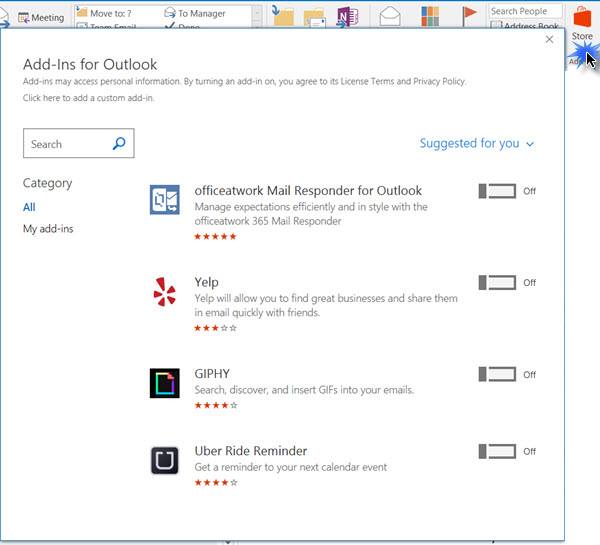 A popup will open offering you all the available add-ins for Outlook. To install them, simply move the slider to the On position and restart Microsoft Outlook. In some cases, you will see a Get it button instead of the slider. To install it click on this button to commence its installation. Restart Outlook to enable it.
Or in the New email window, you will see an Office add-ins link.
You may also use it to manage the add-ins.
Remove Outlook Add-ins
In your Outlook Desktop Client, select Add-ins in the left panel. This will open a new pop-up showing you all the add-ins where you can view and manage all your Add-ins installed.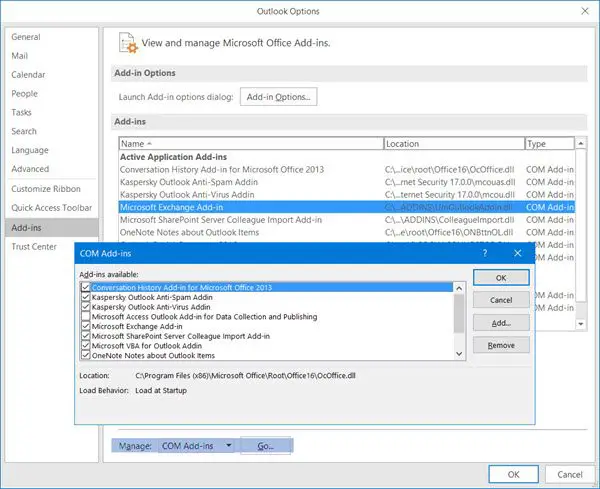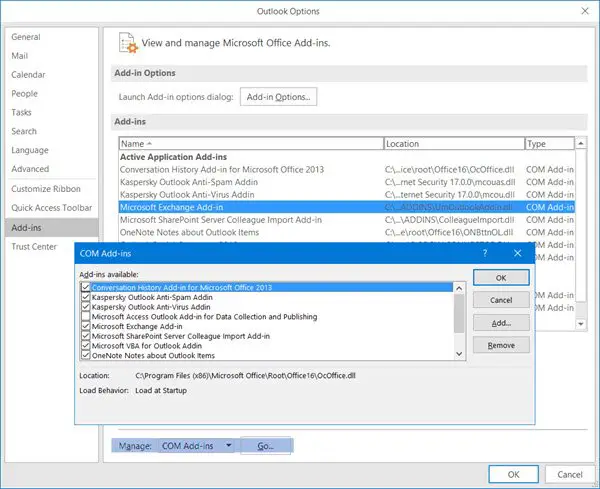 Click on the add-in you want to remove and another small window will pop-up. Click on Remove button if you don't find it useful anymore.
Microsoft Outlook brings many add-ins to create additional functionality and if you search for Outlook add-ins on the internet you will get a list of hundreds of them but not all of them are useful and productive. This post will guide you to using some of the best free add-ins for Outlook.