Recently some users have been having problems with using the CTRL+SPACE keyboard shortcut on their Windows computers. Apparently, whenever the keys are pressed, nothing seems to happen at all, and the shortcut also does not work in Excel and Word too. The Ctrl+Spacebar combination removes all formatting on the highlighted text in Office files.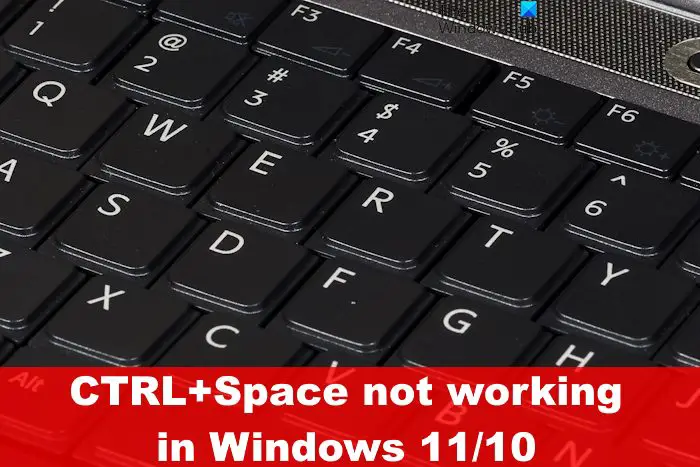 How can this problem be fixed? Well, there are a few ways to get things back to normal. The methods here are known to work, and better yet, we have tested them in the past, so there is a high chance they will work.
Bear in mind, however, that if there are physical problems with the keys, then replacing the keyboard altogether is the only option you have.
Fix CTRL+Space not working in Excel or Word in Windows 11/10
If your CTRL+Space is not working in Excel or Word, follow these suggestions to fix the issue:

Run Keyboard troubleshooter

Disable the Peek feature in PowerToys

Turn off Game Mode

Enable Sticky Keys

Update your keyboard drivers
1] Run Keyboard troubleshooter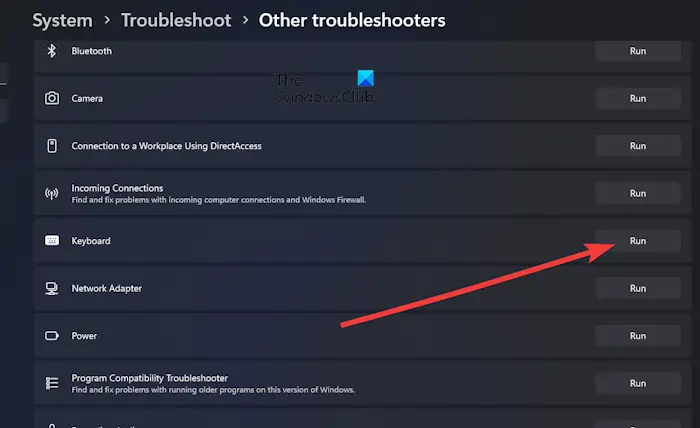 The first thing you need to do here is to run the keyboard troubleshooter. If you're like us and using Windows 11, you'll notice that the operating system has a troubleshooter for almost every utility. Now, let us explain how to use the keyboard troubleshooter effectively.
Press the Windows key + I to open the Settings menu.
Select the System tab, then scroll down to Troubleshoot.
The next step here is to click on Other Troubleshooters.
Look for Keyboard, then click on the Run button to the right of it.
Sit back and wait for the system to check if there are problems and automatically fix them.
READ: How to change what the Fn (Function) Keys do
2] Disable the Peek feature in PowerToys
For those with PowerToys installed, we must point out that a new feature known as Peek was introduced a while back. It requires using CTRL + SPACE to activate it, so your best bet right now is to deactivate Peek.
You can deactivate this feature by opening PowerToys

From the list of options to the left, select Peek.

Look to the right for the option to disable the feature.

Once disabled, you should now be able to use CTRL + SPACE without issues.
READ: How to Lock and Unlock Function (Fn) key
3] Turn off Game Mode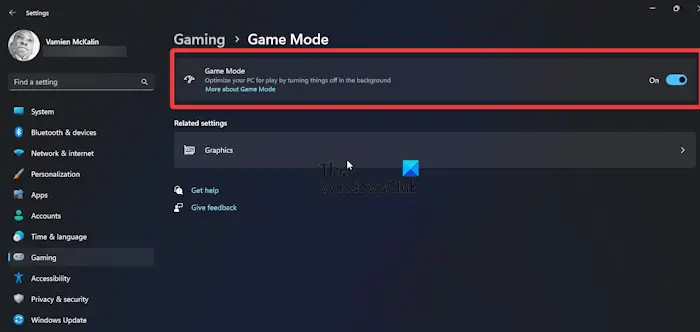 If the above fails to work, we suggest disabling the Game Mode feature. This can be easily done if you know what to do, so let us explain.
Open the Settings app by pressing the Windows key + I.
From there, then, you must click on Gaming.
Navigate to Game Mode and turn it off.
Once it is off, then the CTRL + SPACE keyboard shortcut issue should no longer be a bother.
READ: Game Mode missing in Windows 11
4] Enable Sticky Keys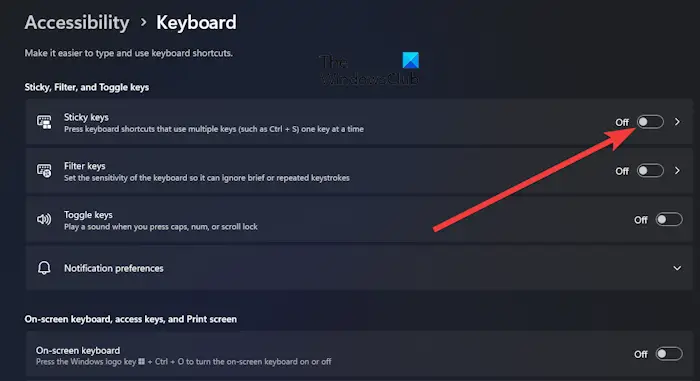 If the above does not work, then the next step to take is to turn on Sticky Keys. You see if you are having difficulties using shortcuts via the traditional method, then Sticky Keys make it possible to perform these actions by pressing one key at a time.
To do this, please open the Settings app, then go to Accessibility.
Scroll down on your right and be sure to select Keyboard.
Click on the switch next to Sticky Keys to turn it off.
READ:
5] Reinstall your keyboard drivers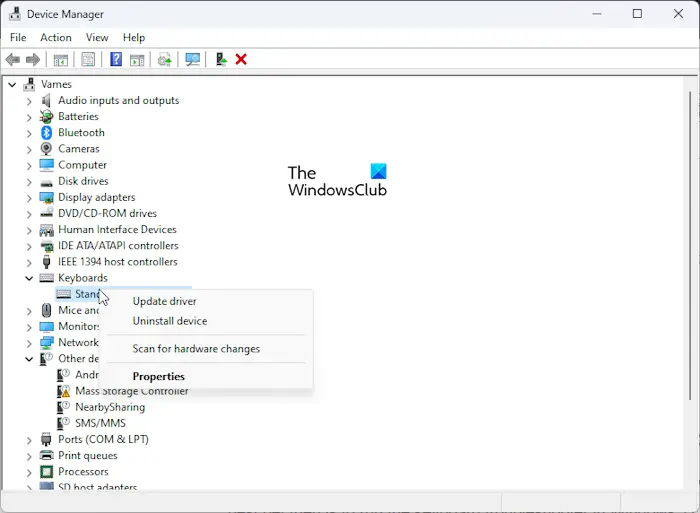 The final thing you can try is to reinstall the keyboard drivers. If you're wondering if this is a difficult task, then worry not about it.
Get this done by right-clicking on the Windows button.
From the context menu, please select Device Manager.
When the window appears, look for Keyboards from the list of options.

Click on it, then right-click on the name of your keyboard.

After that, click on Uninstall device via the context menu.
Restart your computer, and on restart, the system will reinstall the driver automatically.
You can also download your keyboard driver from the manufacturer's website and install it manually.
READ: Microsoft Excel shortcut keys and their functions

Why are my shortcut keys not working in Windows 11?
There could be a problem with your keyboard that is linked to software, therefore, your best bet then is to run the keyboard troubleshooter in Windows 11 to potentially solve the issue once and for all. If that doesn't work, then try updating the drivers.
Why is the CTRL key not working on my keyboard?
Maybe the key itself is not working, which would mean there is a problem with the hardware. If such is the case, then you'll need to acquire a new keyboard. Furthermore, maybe the driver is corrupted, and as such, your best bet is to reinstall the driver.