If the Error Code 14515 in COD Modern Warfare 2 keeps troubling you, then this post may help. Modern Warfare 2 is a first-person shooting video game developed by Infinity Ward and published by Activision. Some gamers have complained that the error code 14515 keeps troubling them in Modern Warfare 2. The complete error message reads:
NOTICE
Failed to start matchmaking, please retry the operation
Error code: 14515
Fortunately, you can follow some simple suggestions to fix the error.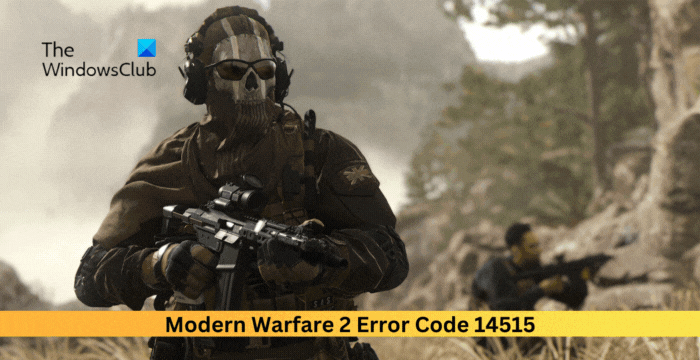 Fix COD Modern Warfare 2 Error Code 14515
Follow these suggestions to fix the error code 14515 in Modern Warfare 2 while playing the game on you PC:
Check your Internet Connection
Check Modern Warfare 2 Servers
Verify the Game Files
Disable Proxy/VPN
Clear the DNS Cache and use an alternative DNS Server
Allow the game through Firewall
Reinstall the game
Now, let's see these in detail.
1] Check your Internet Connection
Before you start troubleshooting, check if you're connected to a fast and stable internet connection. The Modern Warfare 2 error code 14515 can occur if you don't have a good internet connection. Running a speed test will check your internet connection. However, if the speed comes to be stable, restart your router or contact your service provider.
2] Check Modern Warfare 2 Servers
It's possible the game's servers are facing downtime or are under maintenance. If that's the case, several errors can occur while playing or launching the game. Check the game servers and follow @CallofDuty on Twitter to stay updated on any ongoing and scheduled maintenance.
3] Verify the Game Files
The game files can get corrupted due to a bug or recent update, and this could also be why the dev error 14515 occurs in CoD Modern Warfare. Verify the game files on Steam and scan the game files on the Battle.net client to fix it. Here's how:
On Steam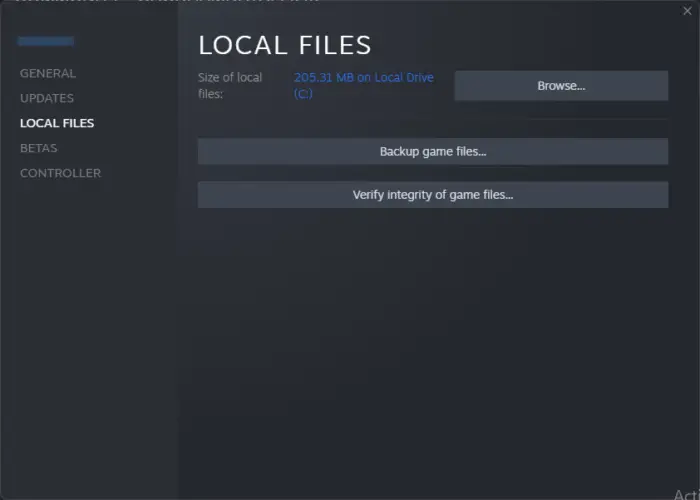 Open Steam and click on Library.
Right-click on CoD Modern Warfare 2 from the list.
Select Properties > Local Files.
Then click on Verify Integrity of Game Files.
On Battle.net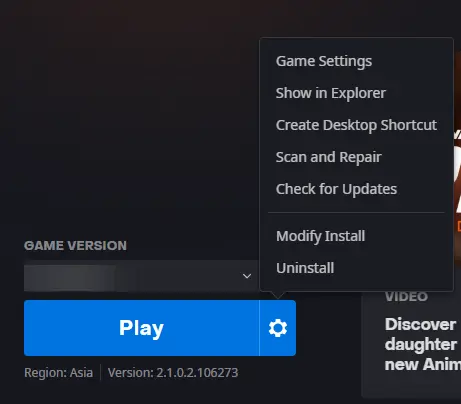 Launch the Battle.net client and click on CoD Modern Warfare 2.
Click on the Gear icon and select Scan and Repair.
Now click on Begin Scan and wait for the process to complete.
Close the Battle.net launcher, and restart your PC once done.
4] Disable Proxy/VPN
Server errors can occur if connected to a VPN/Proxy server. These hide your IP address by rerouting your Internet traffic. Here is how you can disable a VPN or Proxy server:
Press the Windows key + I to open Settings.
Navigate to Network & Internet > Proxy.
Here, toggle off the Automatically detect settings option.
Click on the Set up option present next to Use a proxy server and toggle off the Use a proxy server option.
5] Clear the DNS Cache and use an alternative DNS Server
DNS servers translate domain names into corresponding IP addresses. Clearing the DNS cache and using an alternative DNS server can resolve network-related issues. Here's how:
Open Command Prompt with administrator privileges.
Type the following command and hit Enter:
ipconfig /flushdns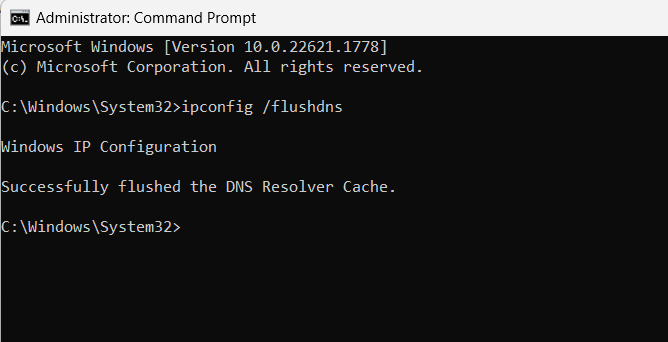 Wait for the command to run, and then restart your computer.
Once your device restarts, open Control Panel, navigate to Network and Sharing Center, and click on Change Adapter Settings
Right-click on your Wi-Fi connection and select Properties
Select Internet Protocol Version 4 (TCP/IPv4).
Click on the Properties button and enter the following values:
Primary DNS Value: 1.1.1.1
Secondary DNS Value: 8.8.8.8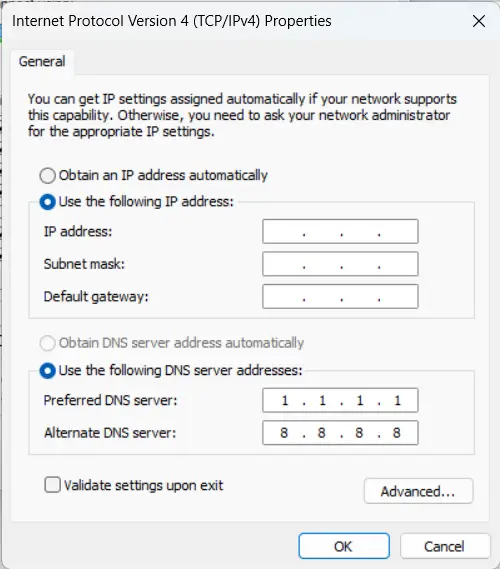 Click OK and exit.
6] Allow the game through Firewall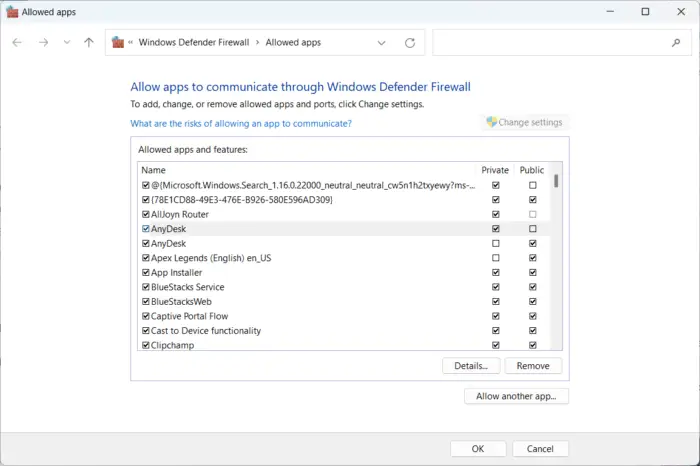 Windows Firewall sometimes interferes with the game's processes and makes it malfunction. Allowing a program in Windows Firewall can help fix this error on Warzone 2.0. Here's how:
Press the Windows key + I to open Settings.
Navigate to Privacy & Security > Windows Security > Firewall & network protection.
In the Firewall tab, click on Allow an app through firewall.
On the next page, click on Change settings and select Allow another app.
On the Allowed apps window, locate COD Modern Warfare 2 and check both the Private and Public boxes.
7] Reinstall the game
If none of these suggestions helped you, consider reinstalling the game. This has been known to help most users fix the error.
Read: Modern Warfare 2 Showcase is not working
I hope these suggestions help you.
How do I fix MW2 connection error?
To fix Connection error in Modern Warfare 2, check your internet connection and make sure it's stable. However, if that doesn't help, clear the DNS cache and disable any firewall or antivirus software temporarily.
Why is Modern Warfare II not working?
If Modern Warfare II isn't working, try running it as an administrator. However, it can also occur due to corrupted game files. So, if that's the case, verify the integrity of game files.