With the built-in Mail app for – which is the new default client, you can connect and manage your multiple email accounts from a single point without having to load different websites to check and send your emails. In this post, we will illustrate how you can change the sender name on outgoing emails.
Change Sender Display Name in Windows 10 Mail app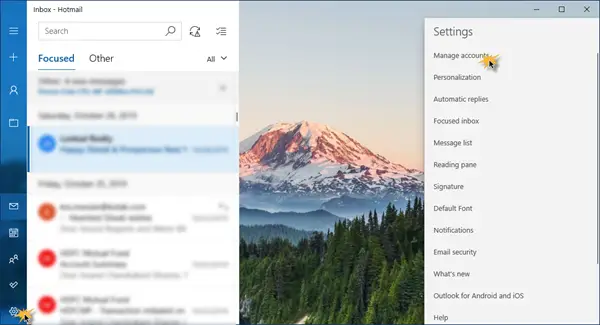 For any Windows 10 user who might be faced with a similar situation, you can follow the steps outlined below to change your email sender name.
Launch the Mail app.
Click the gear icon (settings) on the bottom left of the Mail app.
Click on Manage Accounts.
Click on the email account you want to change.
Click on Change Mailbox Sync Settings.
Type in the name you want into the Send your messages using this name field.
Click Done.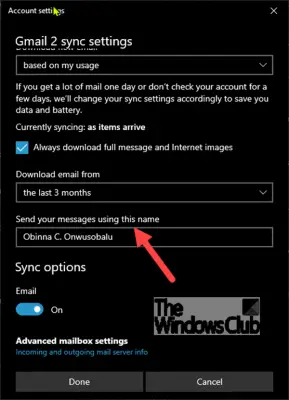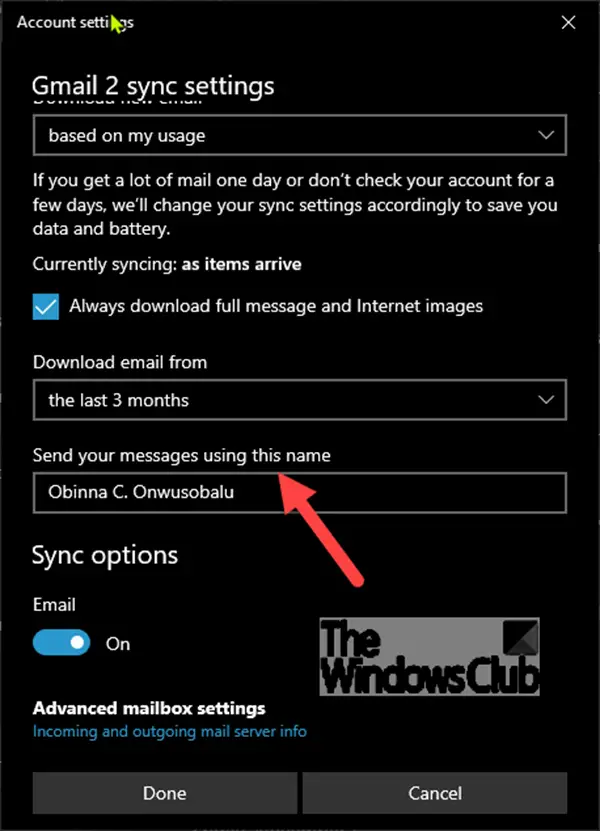 While this may work for a Gmail or a Yahoo account, it may not for a Hotmail or Outlook account.
If you do not see this setting, then the only option you have is to delete the account and add it again:
Open Mail app
Click the Gear icon at the bottom left
Click Manage accounts
Select the email account
Select Change settings
Click Delete account from this device
Restart the Mail app and then set it up again with the correct display name.
That's it!
PS: Refer to this guide if you encounter error code 0x8000000b – when you try to add an email account to the Mail app in Windows 10.