Some users are encountering the issue preventing them from creating local users when setting up a new Windows 10 device using Input Method Editor (IME). In this post, we will provide a workaround to mitigate this issue.
An Input Method Editor, commonly abbreviated IME is an operating system component or program that allows any data, such as keyboard strokes or mouse movements, to be received as input. This enables users to enter characters and symbols not found on their input devices.
Cannot create local users if you are using Chinese, Japanese, Korean IME
This new known issue, according to Microsoft, might affect users who are using the IME for Chinese, Japanese, or Korean languages. However, this issue does not affect using a Microsoft Account during Out-Of-Box Experience (OOBE).
Workaround to mitigate the issue
To mitigate this issue, set the keyboard language to English during user creation or use a Microsoft Account to complete OOBE. You can set the keyboard language back to your preferred language after user creation.
Once OOBE completes successfully, and you get to the Windows desktop, you can either rename the just-created user or create a new local user.
See the video demo provided by Microsoft, on how this can be done.
Additionally, it is known that some Input Method Editor (IME) may become unresponsive or may have high CPU usage. Affected IMEs include Chinese Simplified (ChsIME.EXE) and Chinese Traditional (ChtIME.EXE) with Changjie/Quick keyboard.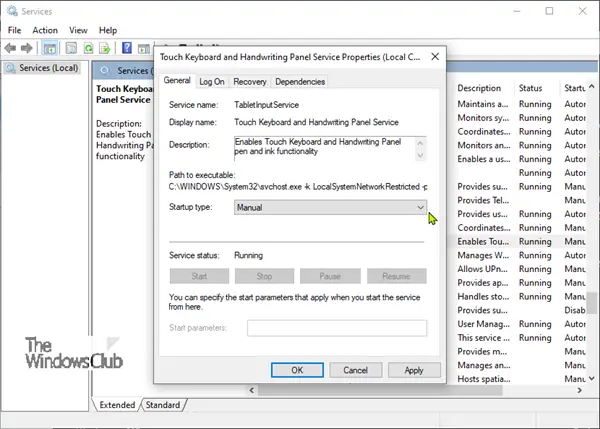 This high CPU usage issue can be mitigated by configuring the TabletInputService service to use the default configuration by following these steps:
Press Windows key + R. In the Run dialog, type services.msc hit Enter.
In the Services window, locate Touch Keyboard and Handwriting Panel Service.
Double-click Touch Keyboard and Handwriting Panel Service.
Locate Startup type: and change it to Manual.
Click Apply > OK.
That should do it for now as Microsoft is currently working on a resolution for this IME issue and a solution is estimated to be available soon.