You can switch between input languages using the Language Bar docked in the taskbar or you can do so using a Hotkey. By default, Windows uses Left Alt + Shift key combination to switch between the input languages. But if you find that you are unable to switch between input languages using the Hotkey, then maybe this solution will help you.
Cannot switch between input languages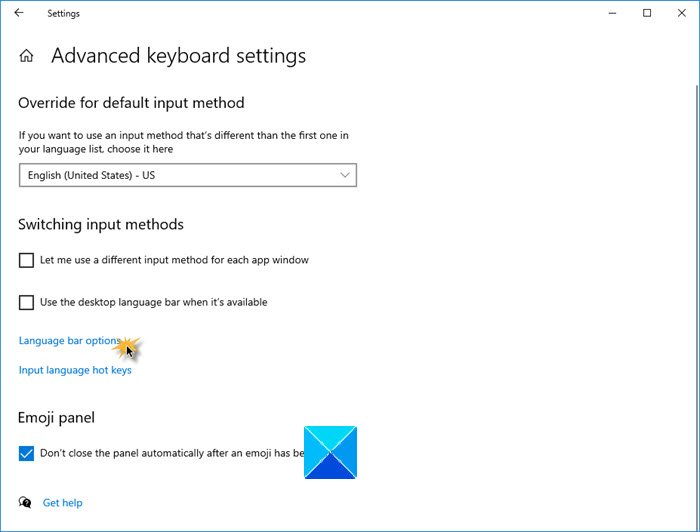 Open Windows 10 Settings > Advanced keyboard settings.
Click on Language bar options.
In the Text Services and Input Languages box that opens, select the Advanced Key Settings tab.
Select the Action and then on the Change Key Sequence button.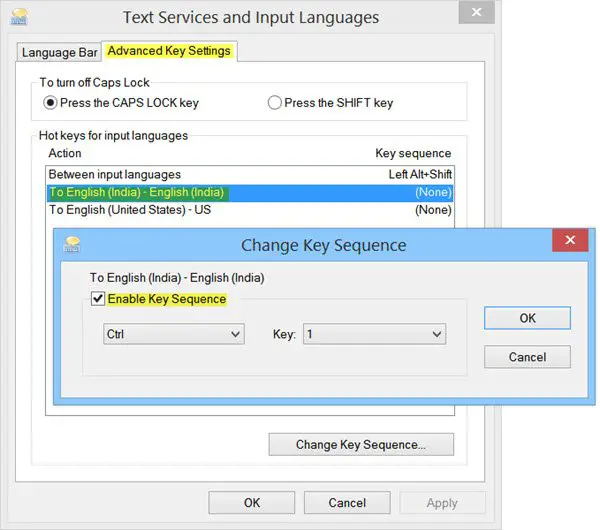 Check the Enable Key Sequence checkbox and set the Hotkey you want to use.
Click OK, Apply and Exit.
You should now be able to use the newly set Hotkey to change the input language.
Sometimes, even after enabling the language bar, you may find that the Language bar is missing. This post will show you how to restore the missing Language Bar. If you wish to disable the Input Indicator or Language Bar, then this post will show you how to Turn Off Language Bar.