Windows 10 can let you set different display language settings for different user accounts. When you choose regional and language settings for your computer, such as your default input language or keyboard layout, you can apply those settings to special accounts in Windows called Reserved Accounts. Reserved accounts include the default user account and the system accounts. We will first see how to change Language in Windows 10, and then see how to change the Display Language for new user accounts in Windows 10/8/7.
How to change Language in Windows 10
In Windows 10, you will find the Language settings here: Settings > Time and Language > Region and Language.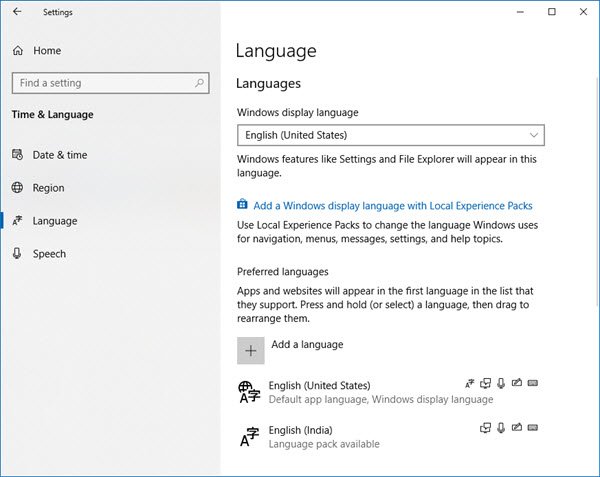 Once here, from the Windows display language drop-down menu, select the language of your choice.
If you do not see the one you want, you can Add a language by pressing the '+' sign.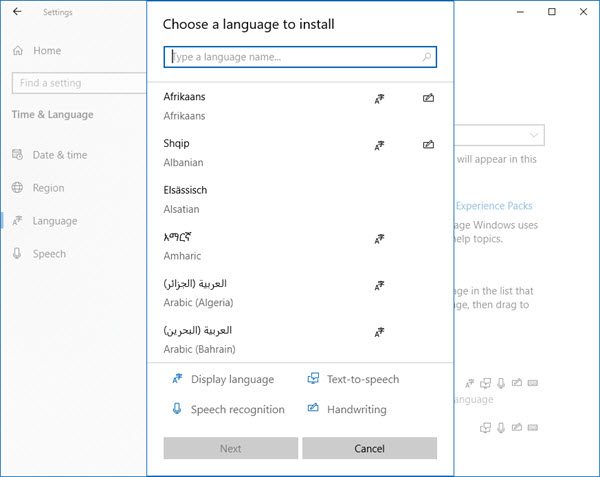 Choose the language to install and select Next to complete the process.
You can also click on the blue Add a Windows display language with Local Experiences Pack to use local experience packs to change the language for navigation, menus, messages, settings and help topics.
The link will take you to Microsoft Store where you can download and install the pack.
Change Display Language for new user accounts
On Windows 7/8/10, to change the Display Language for new user accounts, open the Control Panel > Region.
In the Region dialog window, click on the Administrative tab.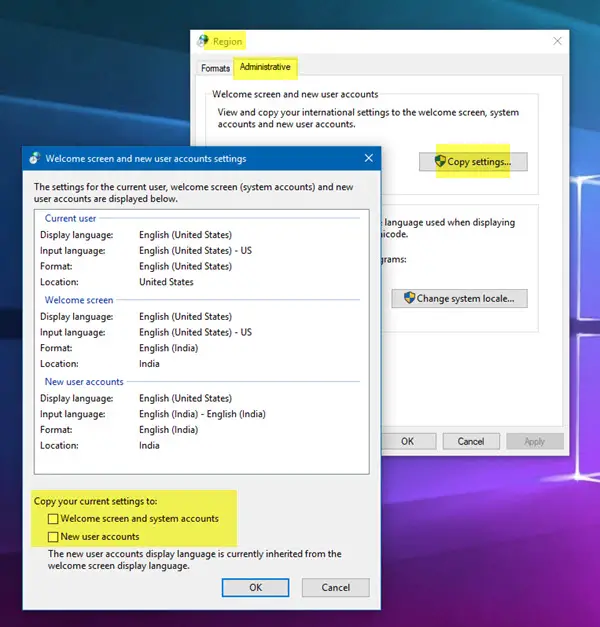 Under Welcome screen and new user accounts setting, click on Copy settings button.
In the dialog box which opens, select and tick the checkboxes for New user accounts.
Click OK and exit.
If you want to change the display language in Windows 7, click the Keyboards and Languages tab.
Under Display language, choose a language from the list, and then click OK.
This post will show you how to change Date, Time, Region, Locale, Language settings in Windows 10.
Hope this helps.