Using Input Method Editor on your Windows 11/10/8 PC, you can type in different languages easily. An Input Method Editor or IME is a program that allows data in any language to be received as input. It helps users to enter special characters and symbols, which are usually not found in the standard keyboards.  Not many people know, but you can add IMEs on your PCs or you even can edit the existing ones.
Windows 11/10/8.1 PCs come with an IME for each language. You can add new IMEs by adding different languages if you wish.
Install additional Input Method Editor
From the Control Panel, go to the 'Language' tab. Click any language you want an IME for, and go to 'Options'. Click on 'Add an input method'.
Now, browse the available keyboards, check out the preview and then click on the IME you would like to add in your Windows PC.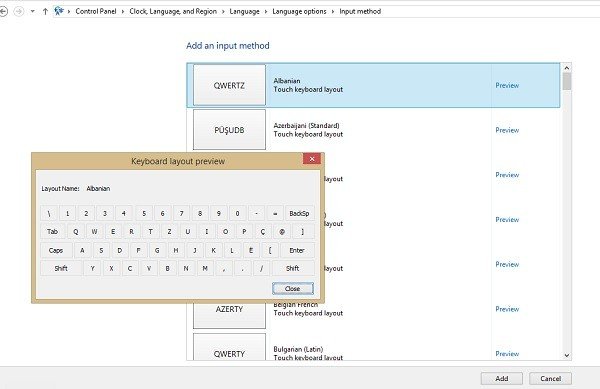 After adding the new language or input method in your PC, you can easily type in different languages
Toggle or switch between IMEs
If you want to toggle between different input methods or Microsoft IMEs, open Microsoft Word and just hold the Windows logo key for long and press the spacebar.    
If you are on your Desktop, you can toggle between the IMEs by just tapping on the Language abbreviations written in your 'System Tray'.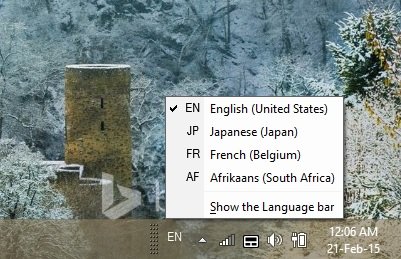 If you're using a Touch-enabled PC or a Tablet you can toggle between IMEs from the touch keyboard. Click on the touch keyboard icon in the bottom right corner of your tablet and switch between the input methods.
You can also change the input method manually from your 'Settings' as follows:
Go to the 'Settings' and click on 'ENG Keyboard'. You can see the list of all added IMEs on your PC. Select the one you want.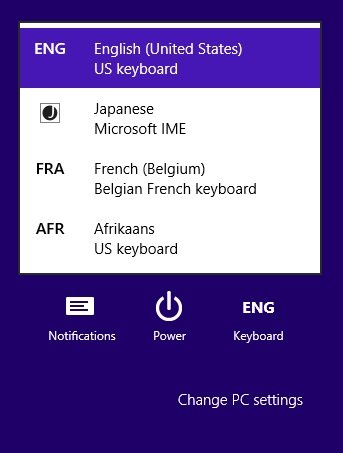 Just right-click on the Language Abbreviation displayed in the right bottom corner of your screen and it will open a tab where you can change your language preferences.
Read: Fix Microsoft Language IME high CPU usage
Configure Input Method Editor Settings
From the 'Advanced Settings' option, you can adjust the settings like:
Override for Windows display language
Override the default input method
Switch input methods and much more.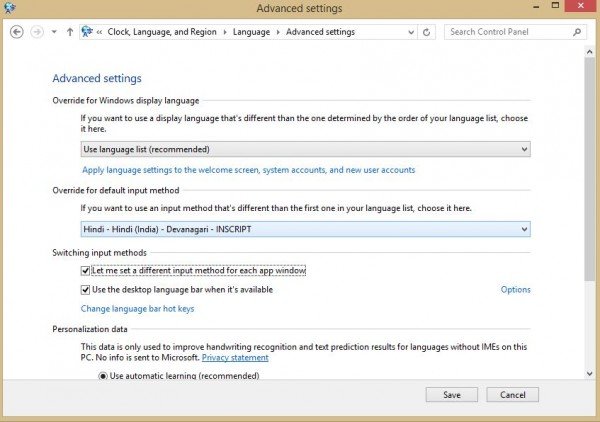 Adjust your settings and click on Save. You can restore the default settings anytime just by clicking on 'Restore Defaults' in the end.
You can also use the IME mode icon to toggle between the alphanumeric and native language characters.
This post will help you if Input Method Editor (IME) is disabled.