Google Docs has become one of the most preferred ways to collaborate. The free word processor has proven to be an alternative to Office Online. The integration with other Google products also makes it quite popular. But some users face an error message when using their Chrome browser when they try to open Google Docs. The error reads as follows – A browser error has occurred, Please hold the Shift key and click the Refresh button to try again.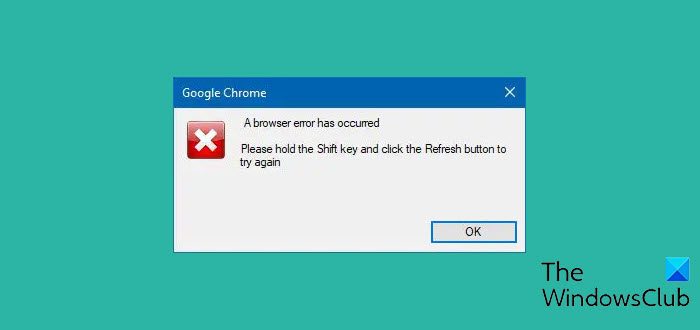 A browser error has occurred
The first thing you need to do is Hard Reload Chrome. Press Shift & click Refresh and see – or select the option Empty Cache and Hard Reload and see if that helps you. If this works, great!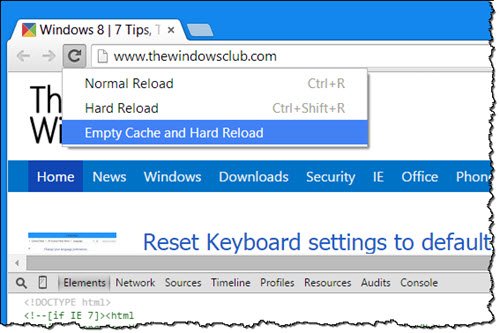 The problem is that despite pressing "Shift" and refreshing the browser, nothing happens. In fact, a majority of users reported that the error message persisted. At this juncture, there is no sure-shot solution to this problem.
However, we will walk you through certain troubleshooting steps that should help you get rid of this error.
Try opening the Google Docs in Incognito mode.
Open Google Docs with other browsers like Edge or Firefox and also make sure that the browsers are up-to-date.
As a precautionary measure disable browser plugins or extensions to run it in Safe Mode.
Clear Chrome browser cache and other browser content.
Users can also use the Chrome Cleanup tool and see if that helps.
Creating a new user profile by adding a new user in Chrome could also help.
If possible, get a domain or network administrator to help you out
Reset Chrome settings to default and see.
After following the above steps try opening the Google Docs. If the problem persists, try opening the Google documents from this link instead of Google Drive. I would also like to mention that using Microsoft Edge also fixes the issue. Since the issue is arbitrary in nature check out a couple of other fixes that might help you:
Open Google Docs via Chrome app launcher
Try re-installing the browser.
I hope that the above steps are helpful and fix the error. If you know any other steps that helped you fix the issue, please let us know in the comment section below.